World's first Bajaj Dominar-based police bike: This is IT!
The Bajaj Dominar 400 has a lot of firsts to its credit. For starters, it's the first-ever Bajaj motorcycle to displace more than 220cc. Moreover, it's also the first Bajaj product to offer features like a dual-channel ABS. Of course, it's also the first-ever motorcycle to take the mighty Royal Enfields head-on. However, there's another first for Bajaj. Seen here are images of a kitted-up Dominar that has been showcased with the Istanbul Police livery.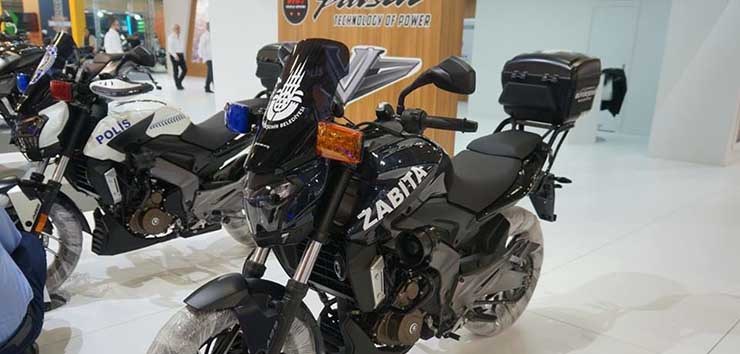 As can be seen in the images here, there are two Dominar motorcycles that have been suitably modified to suit the requirements of the Istanbul police. Both the motorcycles get a handful of modifications, which include – rear luggage box, siren, tall windscreen, red-blue emergency lights, and a headlamp protector.
Other than this, both the motorcycles also get 'Polis' and 'Zabita' stickers, both of which are Turkish speak for the word Police. As can be made out from the sticker on the front-fender, both the bikes are ABS-models. The Dominar 400 sold in Turkey is Euro 4-compliant and has been on sale with a price tag of TRY 17,998 (approx Rs 3.28 lakh). Dual-channel ABS comes as standard.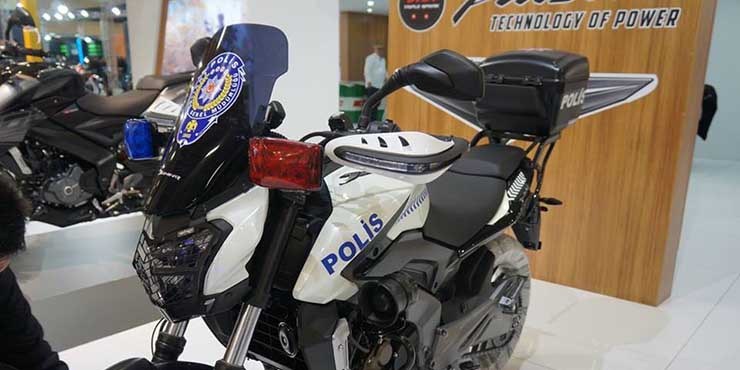 As you can see, the updates given to the Dominar make the motorcycle look significantly different from the stock version. Giving this cop-bike a largely different identity is the tall windscreen, which will not only protect the rider from wind blasts but also makes the front-end of the Dominar look considerably different. The knuckle guards also play a significant role in making the motorcycle look slightly different. The third major deviation from the original design comes in the form of the rear-mounted luggage box.
The Bajaj Dominar 400 is loosely based on the KTM Duke 390. While the Bajaj flagship borrows its engine from the Austrian cousin, it has to do with lower performance figures in the interest of higher fuel efficiency and practicality. For the Bajaj Dominar 400, the 373.2cc, single-cylinder, fuel-injected engine outputs a maximum power of 35 bhp along with a peak torque of 35 Nm.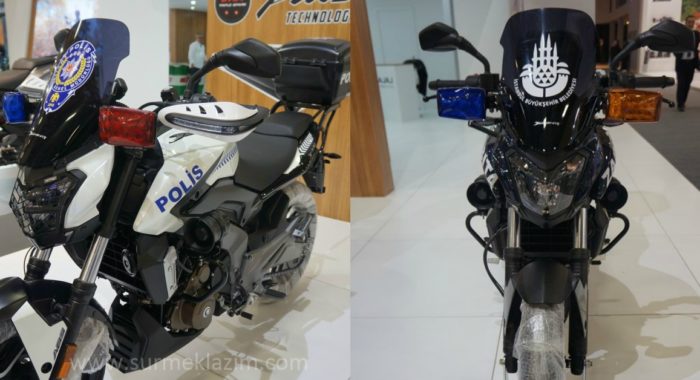 The motor benefits from liquid-cooling and a triple spark plug setup. The features list includes bits like LED headlamp, fully-digital instrument console, dual-channel ABS, slipper clutch, and disc brakes on front and rear alloy wheels. Akin to India, even Turkey gets four colour options for the Dominar 400 – Midnight Blue, Twilight Plum, and Moon White.
So, what do you think of the Bajaj Dominar 400 police motorcycle for Istanbul police? Do you think the Dominar should also enter the fleet of Indian police forces?