Qatar Airways has painted one of its B777 aircraft in a new FIFA World Cup Qatar 2022 livery, to mark the two-year countdown to the tournament.
The newly-branded aircraft will enter service tomorrow (November 21), exactly two years before the start of the World Cup in Qatar, and will initially operate flights QR095 and QR096 between Doha and Zurich.
The carrier said that further aircraft will be painted in the livery, allowing it to visit several destinations in airline's network.
Doha's Hamad International airport is currently undergoing an expansion project to prepare for expected traffic growth as a result of the tournament, with a new central concourse linking concourses D and E, and features including a 10,000 sqm tropical garden and 268 sqm water feature.
Commenting on the livery Qatar Airways Group CEO Akbar Al Baker said: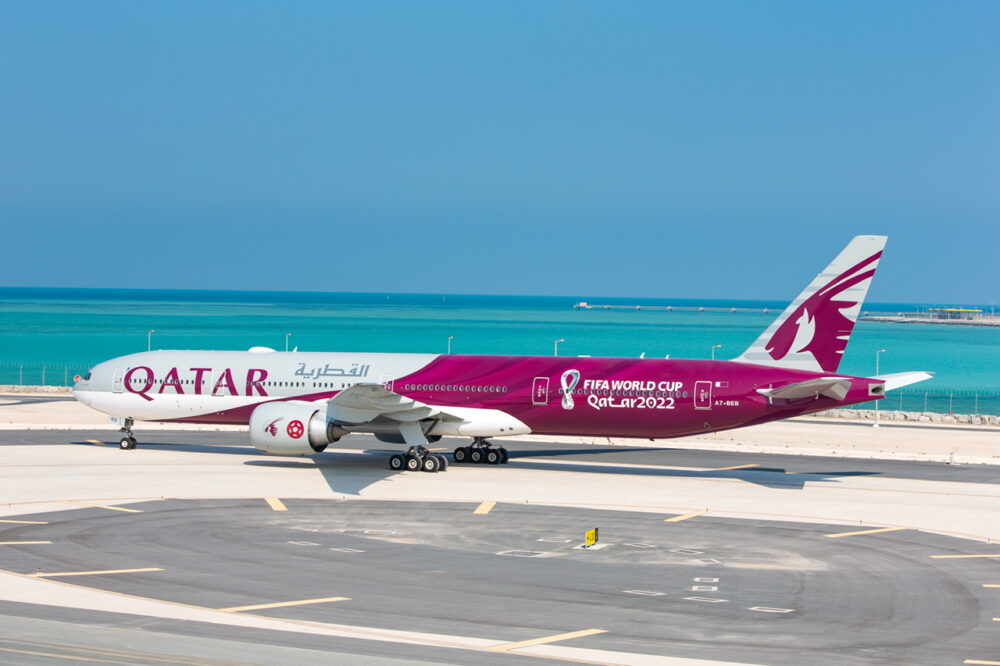 "We are tremendously excited to celebrate our partnership with FIFA and Qatar's status as host of the FIFA World Cup Qatar 2022 by introducing this unique aircraft to our fleet. As Official Partner and Official Airline of FIFA, we can feel the excitement building with two years to go until we will welcome the world to our beautiful country.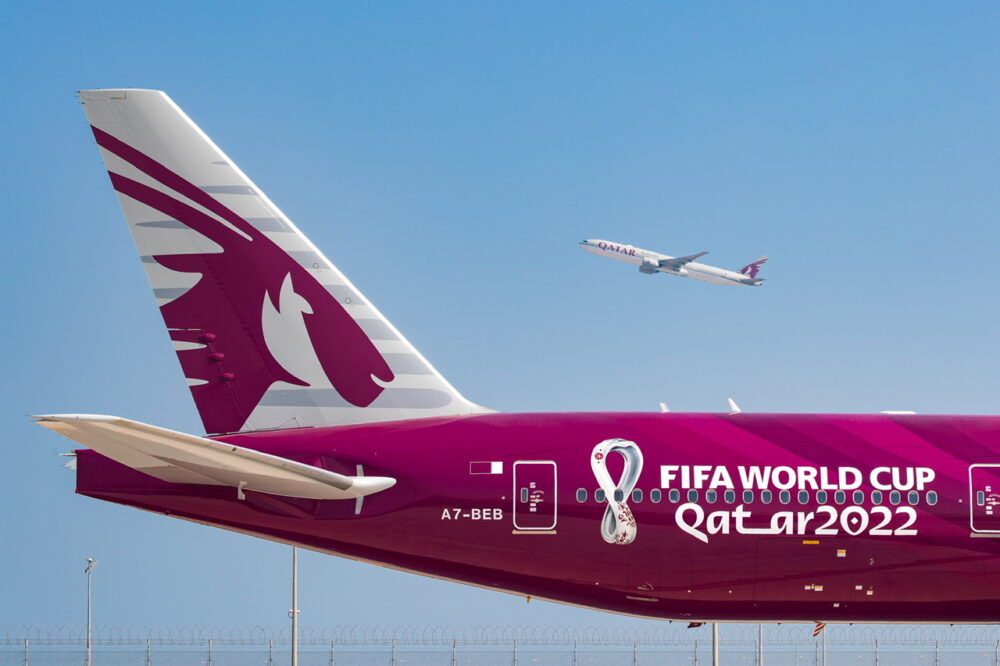 "Qatar's readiness to host FIFA World Cup Qatar 2022 is evident all around us. At Qatar Airways, our network recently expanded to 100 destinations, and will further grow to more than 125 destinations by March 2021, with an increasing frequency enabling our passengers to travel when they want across the globe, safely and reliably.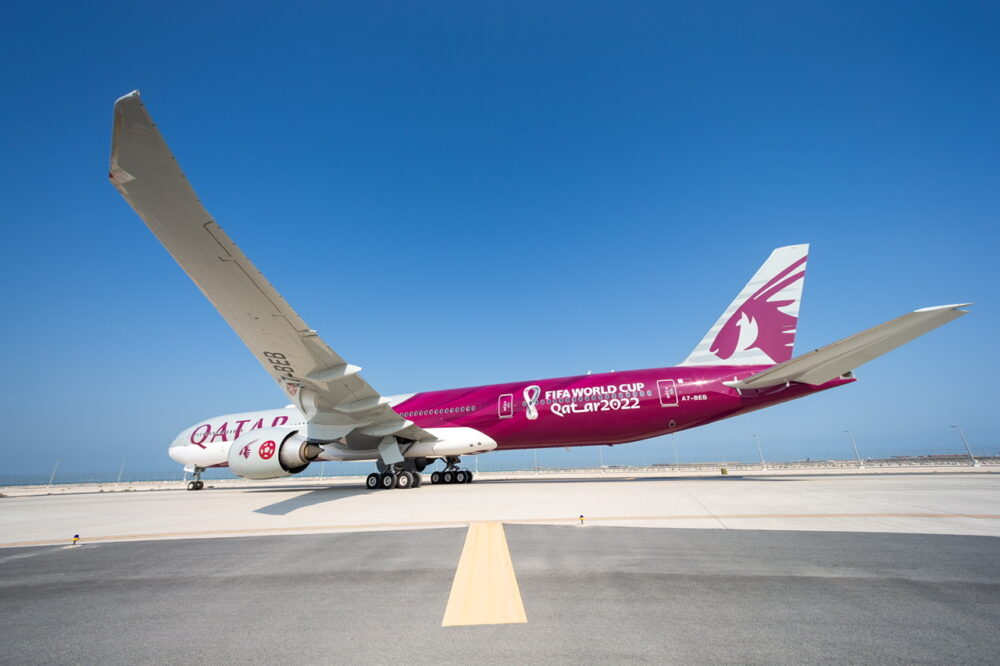 "At Hamad International Airport, Official Airport Partner for the FIFA World Cup Qatar 2022, preparations for the expected traffic growth are well underway. The airport expansion project will increase capacity to more than 58 million passengers annually by 2022."
Source – businesstraveller.