From exotic beaches and regal palaces to vast cityscapes and Alpine vistas, the locations of James Bond's globetrotting adventures have always been an essential part of each film. We take a look at some of our favourite James Bond destinations where some of the most iconic scenes were set.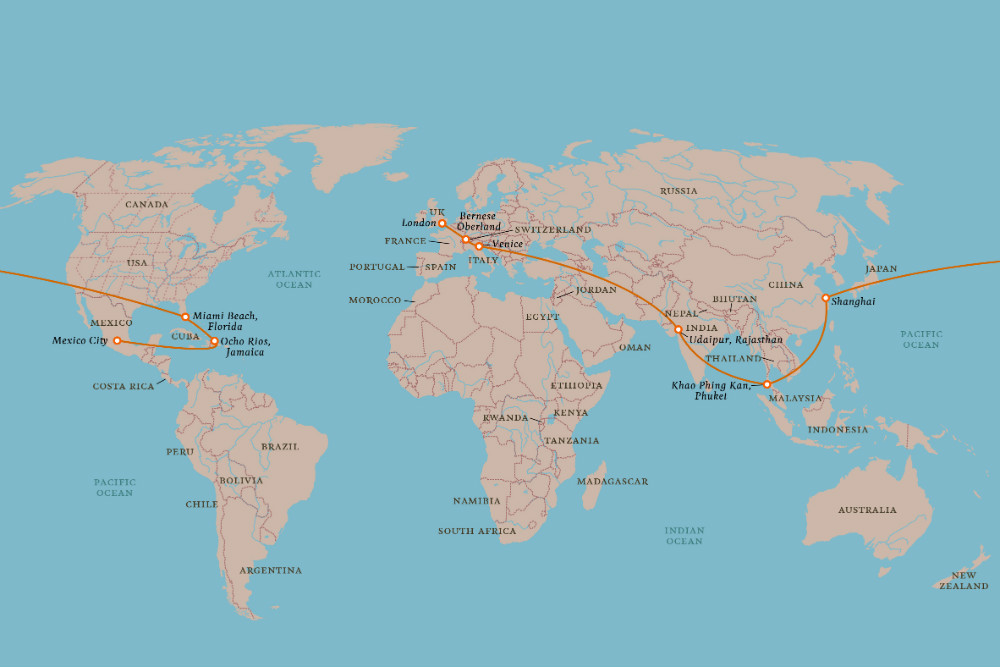 Bernese Oberland,

Switzerland
Film: On Her Majesty's Secret Service (1969)
Whilst this isn't everybody's favourite portrayal of the master spy, this film contains one of the most iconic backdrops in the series. The building at Schilthorn Mountain's peak is the setting of Bond's capture by arch nemesis, Ernst Blofeld. Of course, the villain's henchmen are no match for our hero and he escapes in one of cinema's most memorable chase scenes, skiing through the stunning Swiss Alps.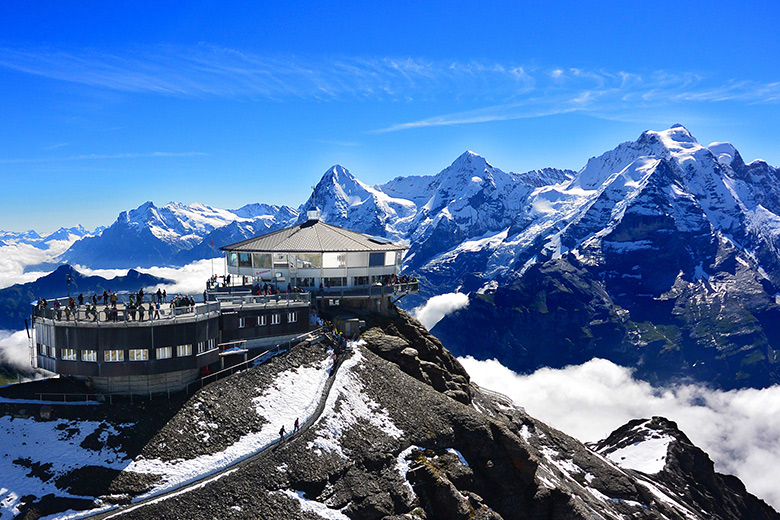 Film: From Russia with Love (1963)
A classic motif of the Bond movies is always the final scene where, after our secret agent has dispatched of the bad guy and saved the world, he is seen, as the credits roll, in the embracing arms of a Bond girl. Here, after experiencing trouble on the Orient Express and enduring a classic speedboat chase, Bond finally relaxes with his female companion as they enjoy a romantic gondola ride down a Venetian canal.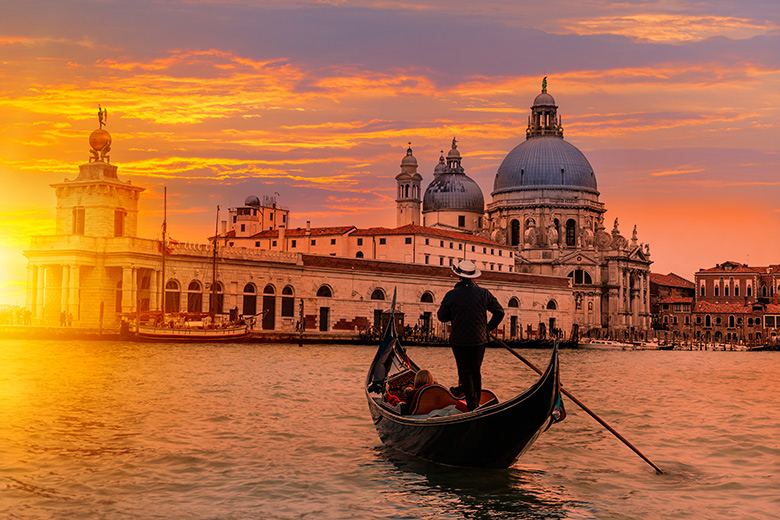 Taj Lake Palace, Udaipur, India
Film: Octopussy (1983)
The stunning region of Rajasthan is the setting for much of this classic Bond story, from the famous initial game of wits between hero and villain in a cliff-top palace, to the explosive finale in the mountains of Udaipur. But, perhaps the most memorable scene is at the stunning headquarters of the eponymous femme fatale, the floating palace on Lake Pichola, where master of disguise Bond arrives dressed as a crocodile. Yes, really.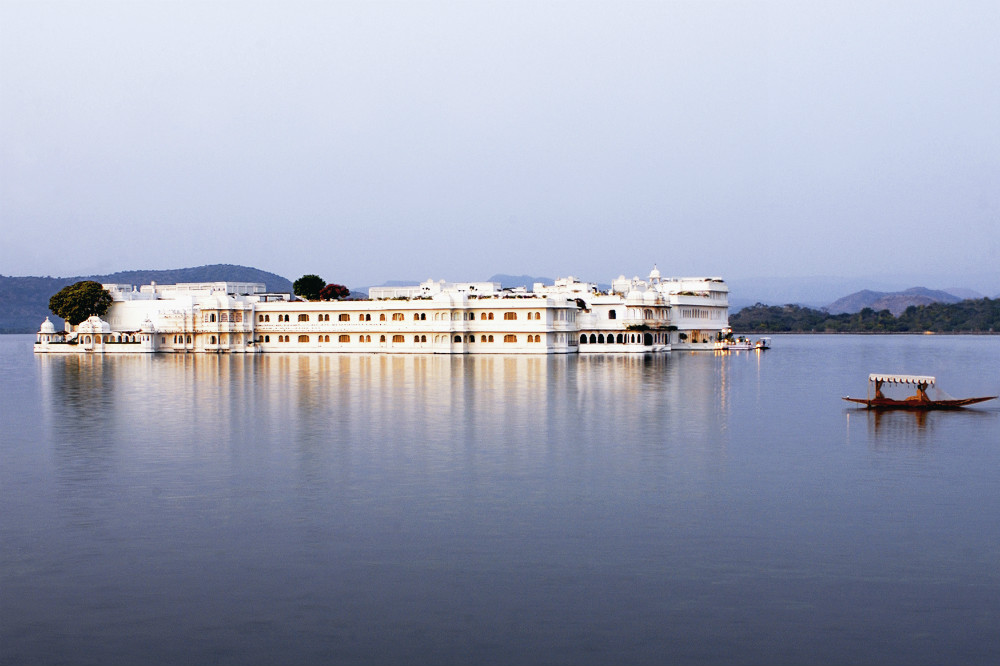 Khao Phing Kan, Thailand
Film: The Man With The Golden Gun (1974)
We couldn't possibly talk about Bond locations without a mention of Khao Phing Kan, or James Bond Island as it's often referred to. The view from the beach is one of Thailand's most iconic images, where rock formation Koh Tapu pierces the water. It's also the setting for one of the franchise's most iconic scenes as our spy and his rival, Scaramanga, go head to head in a nail- biting pistol duel.
Shanghai, China
Film: Skyfall (2012)
The most successful film of the series yet, Skyfall has been praised for both its grittiness as well as its historical linking between Bond's past and present. So it's only fitting that the setting of one of its most exhilarating scenes is in Shanghai, a City renowned for its union of both China's history and futuristic modernity. Bond engages in a brutal yet poetic fist fight with a henchman, as just their silhouettes are seen against the bright lights of the Shanghai skyline.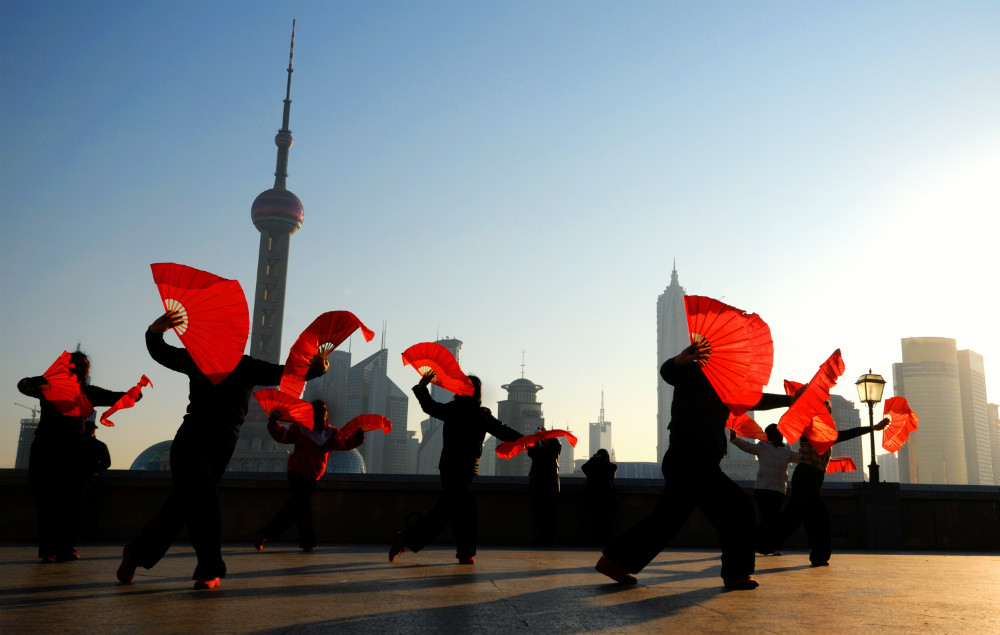 Fontainebleau Miami Beach, USA
Film: Goldfinger (1964)
Perhaps both the most well known and most popular 007 story on our list is the tale of master criminal Auric Goldfinger. This film contains almost too many unforgettable images to recall; Oddjob's deadly hat, Shirley Eaton painted in gold and James' near escape with a laser beam to name but a few. But, the first meeting between good and evil takes place over a game of cards in the iconic Fountainebleau hotel in Miami.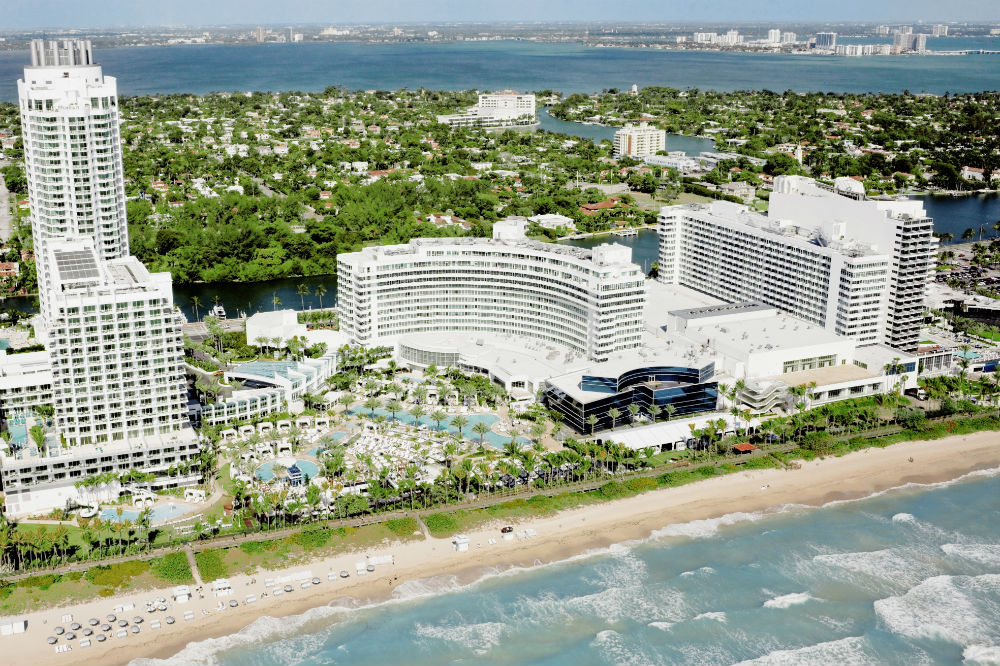 Ocho Rios, Jamaica
Film: Dr No (1963)
In our hero secret agent's first outing on the silver screen, he goes up against his most enduring of foes, the mysterious criminal organisation, SPECTRE. However, half a century on, it isn't the cars, gadgets, or even the man himself that is most remembered in this movie; it's the image of Ursula Andress wading out of the ocean onto a deserted beach on Oracabessa Bay that lingers most in peoples' memory.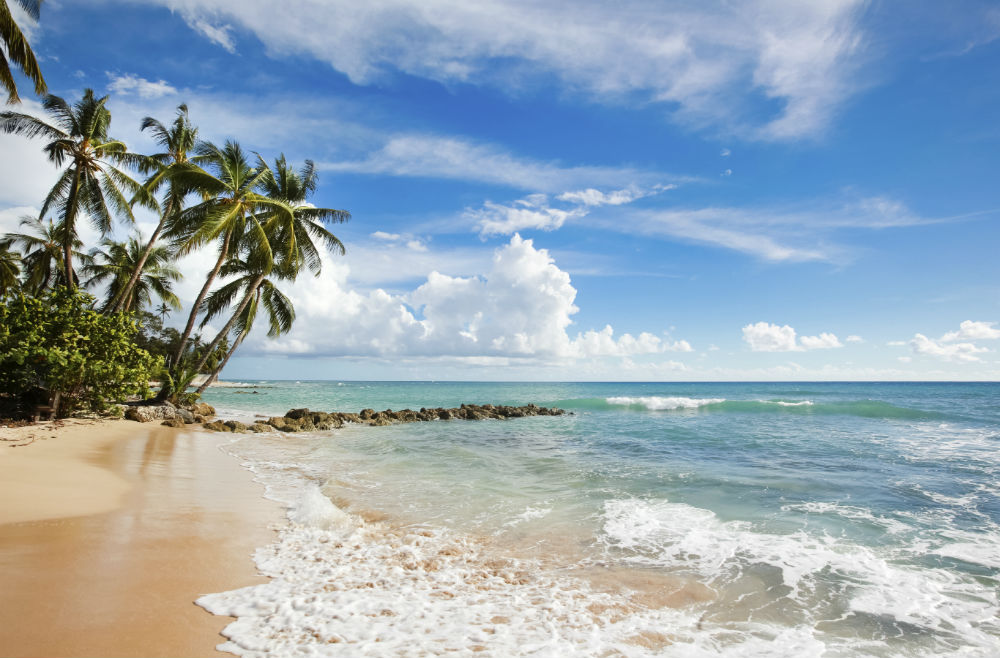 Film: Spectre (2015)
Mystery surrounded James Bond's most recent mission and it's shadowy villain, but it kicked off in style in the impressive pre-credits scene set amongst the bustling festivities of Día de los Muertos (Day of the Dead). The streets of Mexico City come alive late October as an annual parade of people dressed as skeletons fills the metropolis, and it seemed, this time around, 007 had his work cut out as he fought through the crowds. But who was he chasing?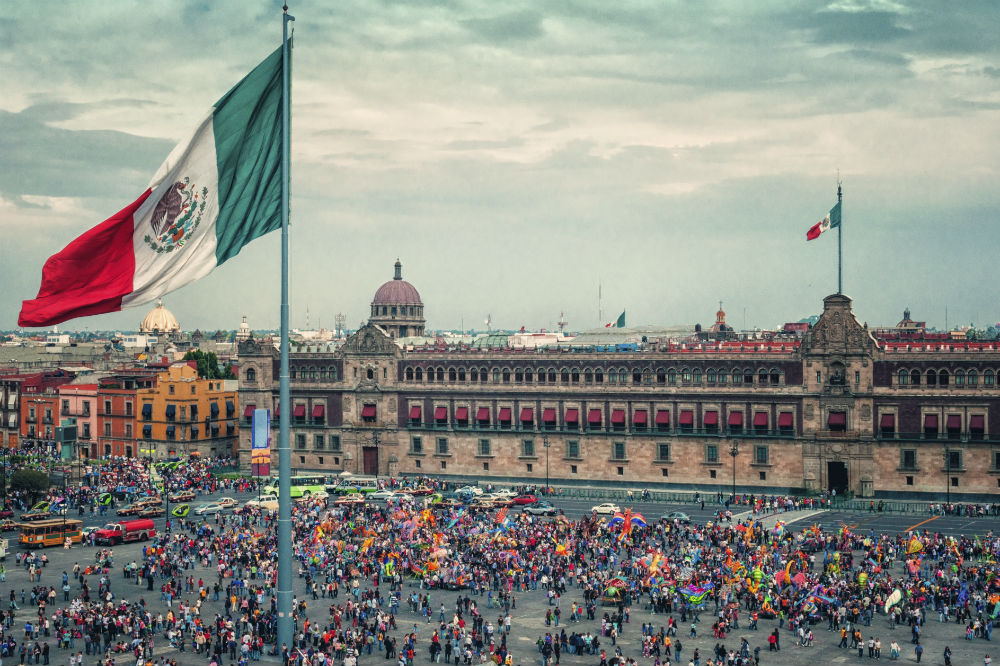 Source – kuoni.