Remember Boby Chemannur, the billionaire who was spotted driving his multi-crore Rolls Royce Taxi a few weeks ago? He has now become the first owner of the Mercedes-Benz EQC, which is the first luxury electric SUV in India. Boby took delivery of the all-new EQC yesterday from Mercedes-Benz Bridgeway Motors in Kerala and shared pictures online.
The Mercedes-Benz EQC is only available in a single variant in India. It is the most powerful electric car on sale in the Indian market and the price is Rs 99.3 lakh, ex-showroom, India. It is an introductory price, which is likely to increase in the coming weeks.
The EQC gets the same platform that underpins the combustion-engine powered GLC SUV. However, the EQC looks completely different from the GLC as the German manufacturer has worked extensively on the car. The EQC gets two asynchronous electric motors that drive the front and rear axle individually. Both the motors produce a maximum power of 408 PS and 765 Nm of peak torque.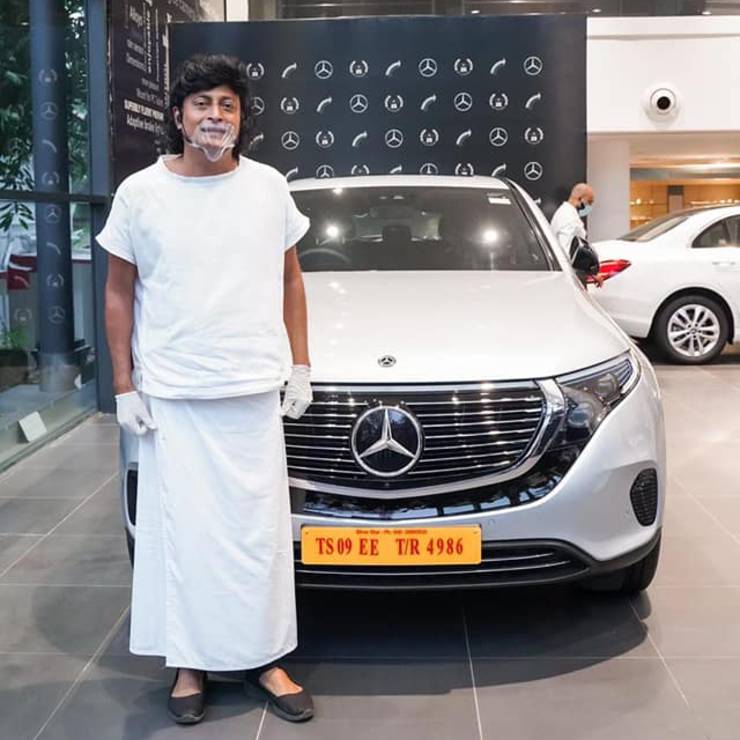 As per WLTP certification, the Mercedes-Benz EQC can do a total of 400 km on a single charge. It gets floor-mounted battery packs of 85kWh. The lithium-ion battery pack can be charged in different ways. On standard 15A domestic socket, it can take up to 21 hours to charge it completely while using a 7.5kW wall-box charger can charge it in just 10 hours. It also gets a DC fast-charging system. A 50kW DC fast charger can be used to charge it completely in just 90 minutes. Mercedes-Benz is setting up fast-charging stations across the country and there will be 100 charging stations across 48 cities.
It is a high-end, premium SUV that gets some of the most futuristic features. There are massive dual 12.3-inch screens spread across the dashboard. The first screen works as an instrument cluster while the second one works as an infotainment system. It gets a sunroof, seven airbags, and Attention Assist system amongst other features.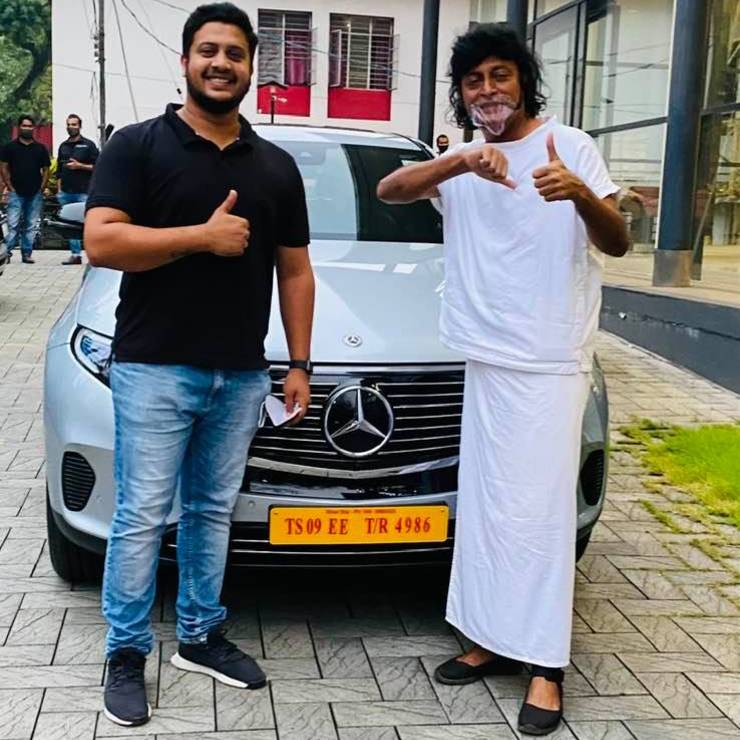 Boby Chemannur became popular after he started offering Rolls Royce Taxi rides as a package deal. As per the deal, visitors staying in the Oxygen Resorts for 2-3 nights will be entitled to 300 km free ride in Rolls Royce Phantom VII. Boby says that such experiences can cost about Rs 4.5 lakh for about 80 km but it is provided for free to the visitors staying in his resort.
Only a few weeks ago, Boby was spotted driving his Rolls Royce Phantom VII on his own. The Rolls Royce taxi is golden wrapped with Boby's face pasted as stickers on the doors. It costs around Rs 10 crore.
Written By – Shantonil Nag, Source – Cartoq.