What comes in your mind when you hear about an exclusively modified Omni? Well, not an ordinary model, it's way different that you couldn't have ever imagined! Sounds exciting? Isn't it?
PowerDrift, a YouTube channel dedicated to automobiles and Holy Shift, a team of some talented designers & technicians collaborated to modify a Maruti Omni for a small web series. So, what's is special about this modified Omni?
Earlier, we all have seen Omni in many of 90s Bollywood movies as an ultimate kidnapping vehicle. The Maruti Omni is based on its sibling Suzuki Carry which was launched in India around 1984. The van was designed and manufactured with the aim to give Indians more space and features at less cost.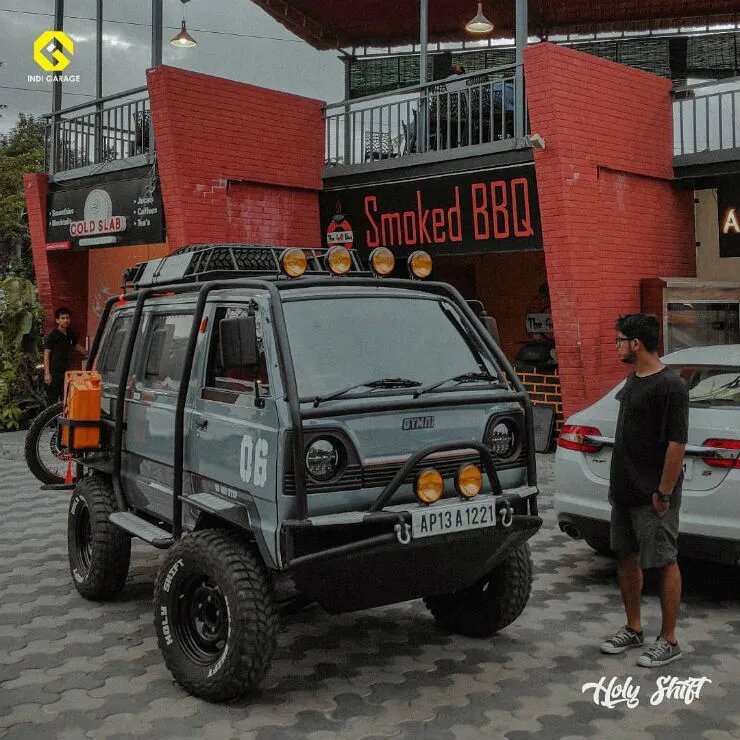 Resultant, people liked it so much and that's why the Omni kept selling straight for 30 years and became the king of Vans in the Indian Automotive market. Later on, the manufacturer launched a cargo edition for small business owners to carry their goods. Guess what? The cargo edition was hit too.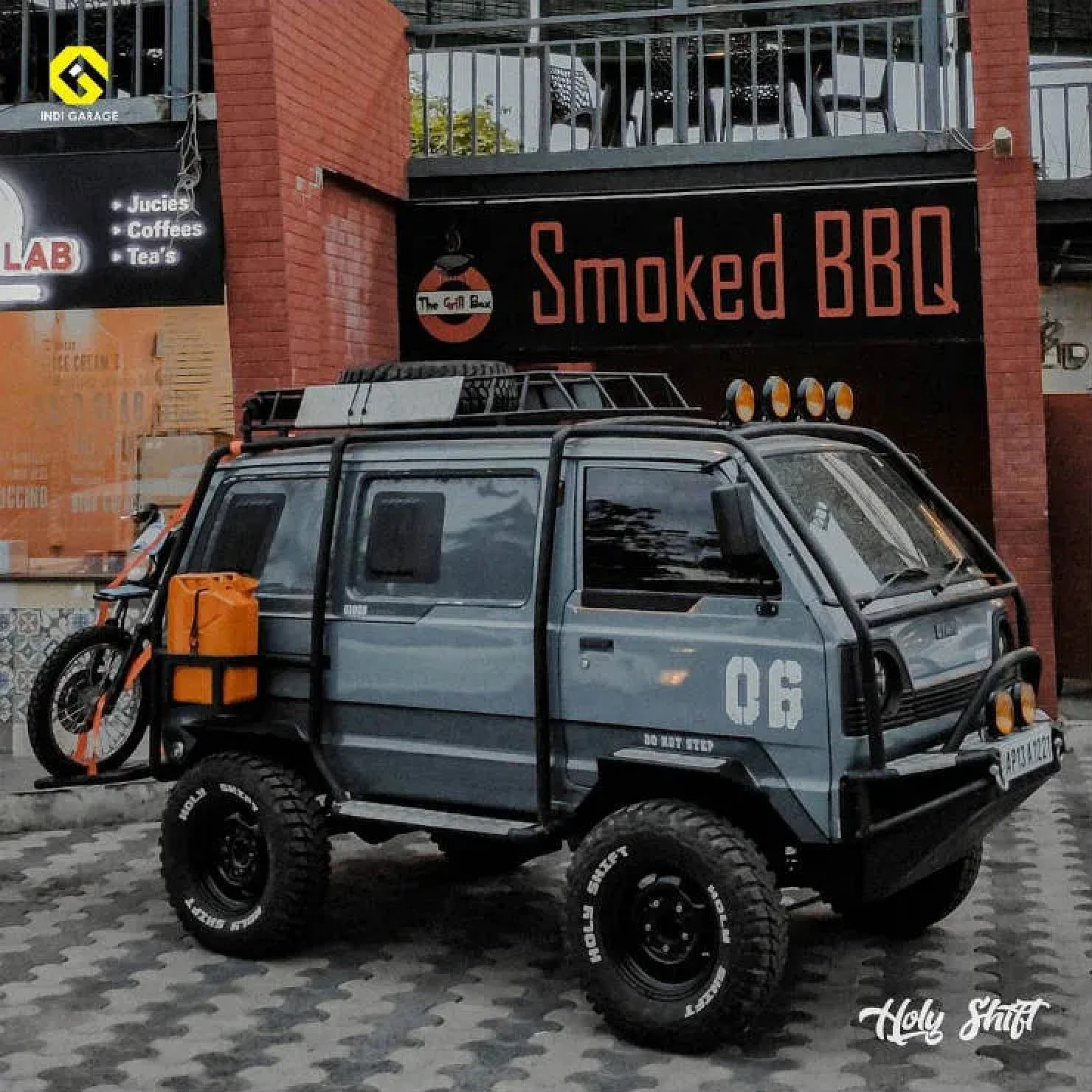 You might have seen it being used as an ambulance, or a pizza delivery vehicle but definitely not as a fully modified off-road beast, and that's exactly what Indi Garage and Holyshift has come up with.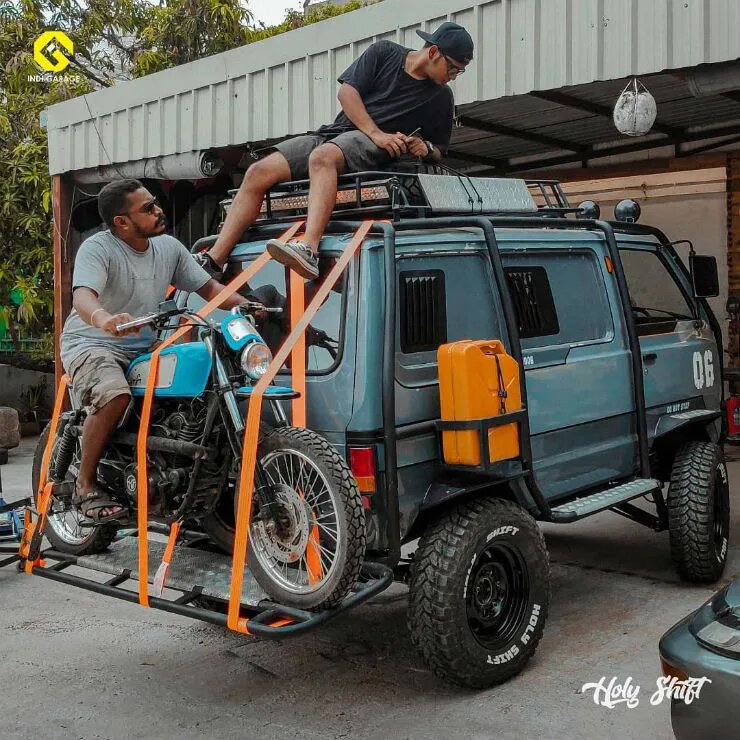 Dubbed 'Gymni', the modified Maruti Omni sources a number of parts and components from the Maruti Suzuki Gypsy, which leads to the combination of the Gypsy and Omni nomenclatures.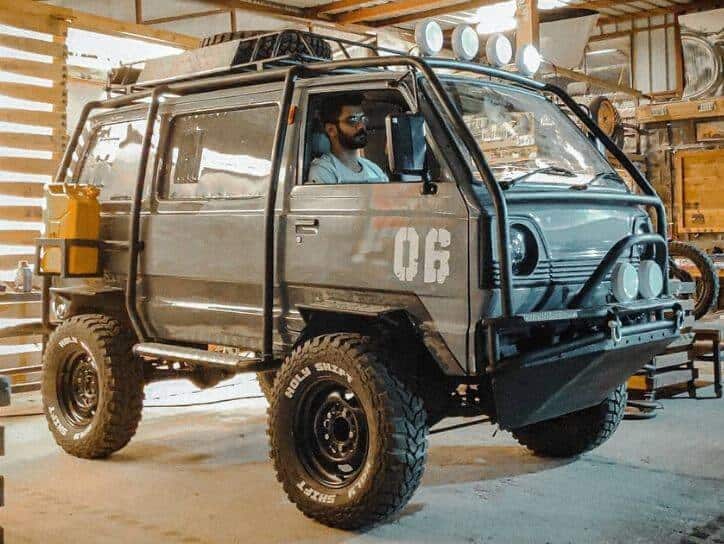 In fact, the new name even sounds like Jimny (the parent vehicle of the Gypsy. Starting off with its looks, it doesn't merely get a paint job but a host of modifications come along with it.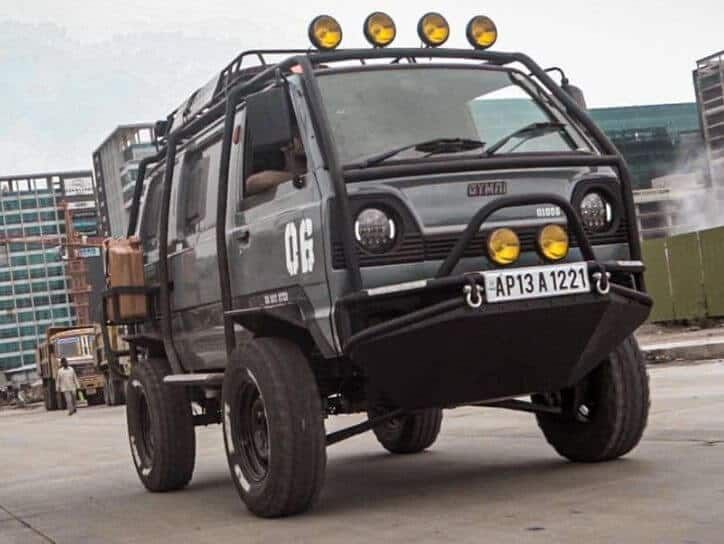 It stands much taller from the ground and comes equipped with bull bars, and an external roll cage. It also gets a rugged looking luggage rack on the top along with off-road-spec rooftop lights and LED headlights.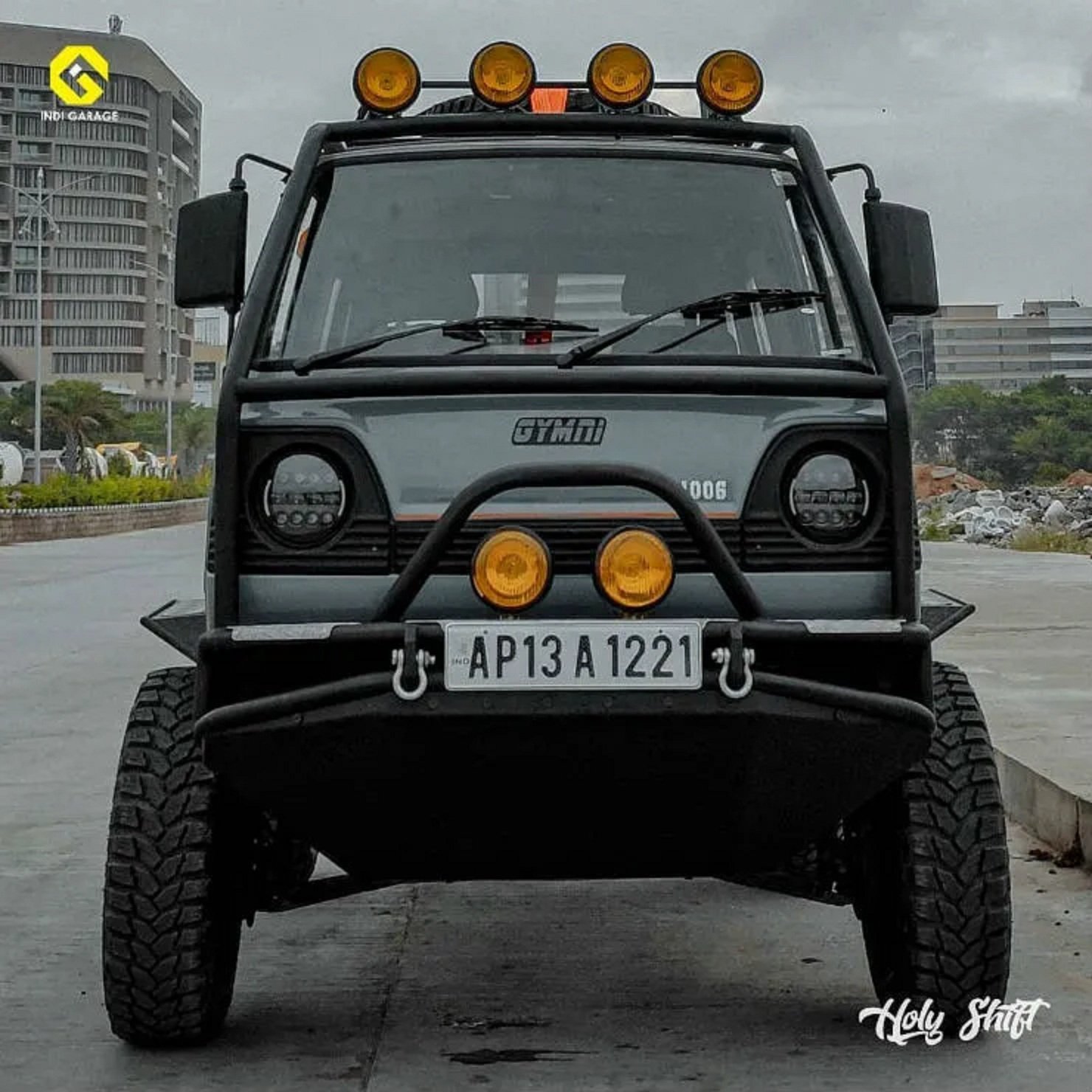 This modified Omni has a front bull bar, a luggage rack with big LED bar, 6 off-road fog lights, a set of LED headlamps and a full-body external roll cage. That's not all, this Omni alteration also gets a rear tow carrier which can lift a good amount of weight. Adding to this, it also holds some off-road accessories like side-mounted pair of jerry cans, tuck-inspired side view mirrors, and etc.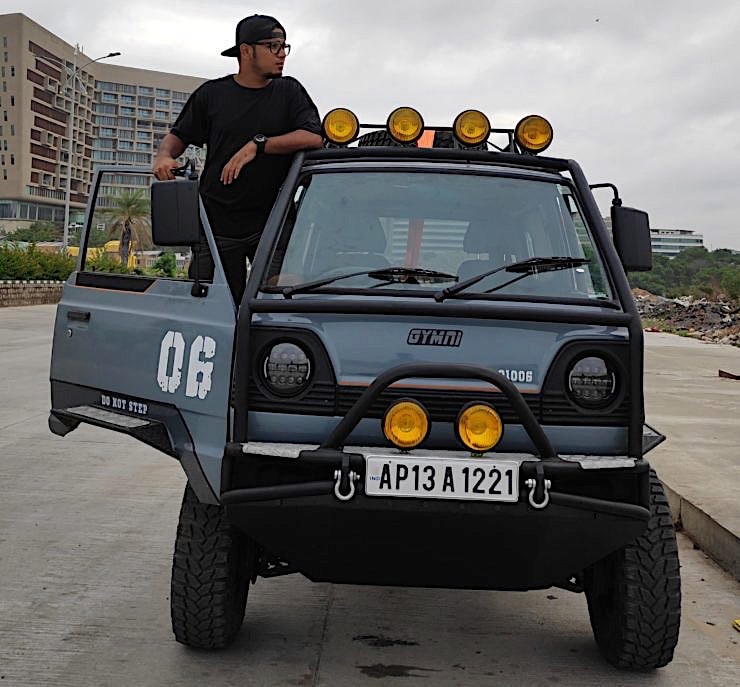 Wheel arches have gone wider and now fits bigger custom printed off-road specs tyres. One sliding door is completed sealed while the other turned into a gullwing door which is usually found in sports cars like Mercedes SLS.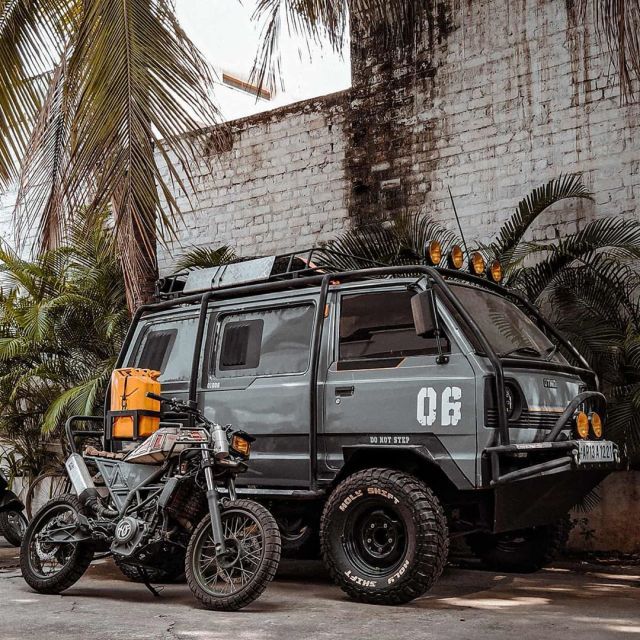 Inside, the designers have not changed anything much except that the rear seating and other stuff has pulled out. Well, this was done to utilise the space and also they didn't have any option left out because of sealed sliding doors.
Sources – throttlebias, indianautosblog, hoy shift.