KSRTC Superfast Service from Cherthala to Palani
Palani (or Pazhani) is a town and a taluk headquarters in Dindigul district, Tamil Nadu located about 100 kilometres (62 mi) South-east of Coimbatore, 100 kilometres (62 mi) north-west of Madurai, and 60 kilometres (37 mi) west of Dindigul. The Palani Murugan Temple dedicated to Hindu war God Kartikeya is situated on a hill overlooking the town. The temple is visited by more than 7 million pilgrims each year.
Kerala State Road Transport Corporation is running a Super Fast bus from Cherthala to Palani which connects towards Ernakulam , Thrissur and Palakkad. This bus helps many people from Ernakulam to reach Palani and Pollachi easily.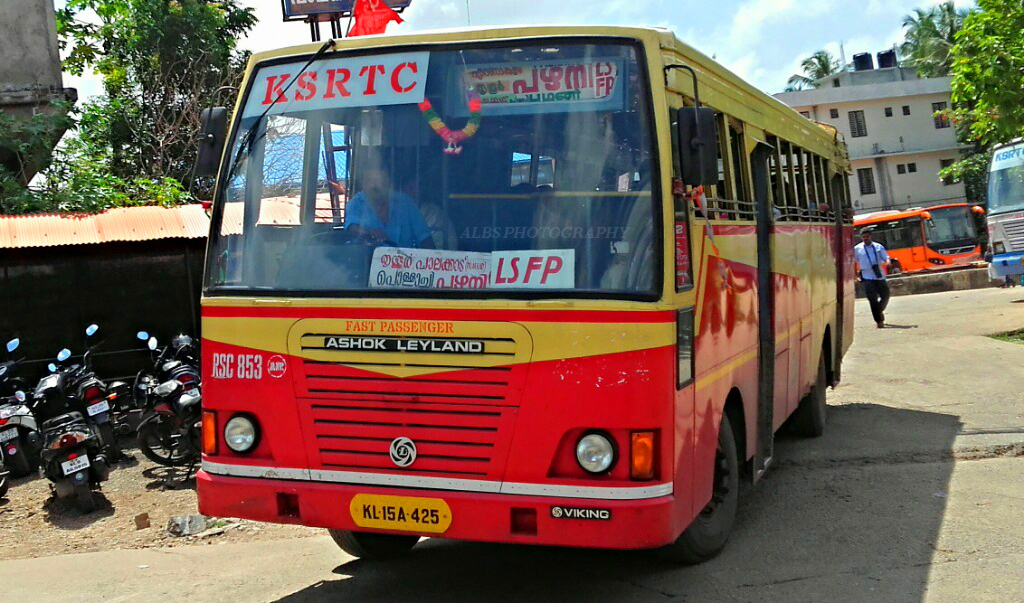 Reservation facility is available for this bus from Ernakulam. One can reserve the ticket 45 days in advance. Online reservation is also available. Click here for online reservation.
Visit
for latest and updated bus timings of KSRTC
Palani is home to one of the most sacred shrines of the Lord Muruga, as worshiped in the Hindu sect of Kaumaram. The Thandayudhapani Temple dedicated to Lord Murugan, and regarded one of his Arupadai Veedu (Six Battle Camps), is situated here. The temple is situated atop a hill known as Sivagiri. The Garbagriham is surmounted by a gold gopuram and the walls of the Garbagriham have numerous stone inscriptions describing offerings made by devotees to the temple. Steps are hewn into the rock, besides a wide path meant for the ascent of elephants, up the hill. In addition, a winch pulled railway with three tracks and a rope way are operational. A temple is dedicated to Murugan near the foot of the hill by the name of Thiru Avinan kudi which actually forms a part of the six abodes of Muruga (Arupadaiveedu). It is also called as Kulandai Velayudhaswami Thirukkovil.
Besides this, right at the foot of the Sivagiri is a small shrine dedicated to the god Ganapathi, where he goes by the name Pada Vinayakar. It is common amongst the pilgrims to pay their obeisances at this shrine before commencing their ascent of the hill. Within the town is another temple dedicated to the Goddess Parvathi as Periyanayaki Amman. A short distance from the town is a temple dedicated to Shiva as Periya Avudaiyar. Near the Periya Nayaki Amman temple are two others – the Mariyamman Temple and the Perumal Temple. The former is particularly resorted to in times of epidemics, the goddess there being regarded as the protector against illnesses. The Kannadi Perumal Temple, dedicated to Vishnu, is a small temple situated on a hillock 9 km south of Palani, a short distance from the highway to Kodaikanal.
National Highway NH 83 connects Coimbatore to Nagapattinam via Palani Tiruchirapalli Thanjavur. Tamil Nadu State Transport Corporation Limited TNSTC buses connect the town to other parts of the state. KSRTC is also available at a particular time.