Dileep is a regular customer of Karnataka RTC's premium services. Lets read a story of Dileep about the efficient bus services from Karnataka RTC. I Hope, publishing this kind of stories here can change the mentality of our top officials about operating premium services.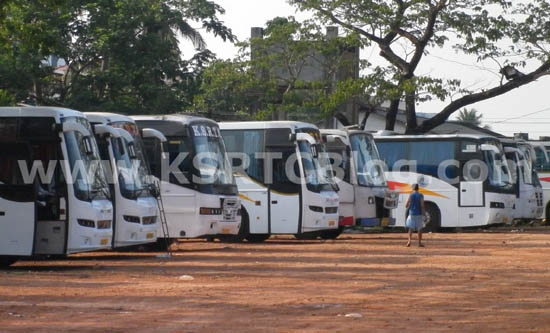 I Just planned for a trip to Cochin on 15th May 2012.

While checking various options,searched in ksrtc Benz. volvo ,and found that ticket rate is Rs 840 from Banglore to Cochin.

In same sector Private operators are charging more than Rs 1000 and their schedule is not suitable for me as all of them are reaching after 6.00 am at Cochin.(attached screen shot )

Since I am regular passenger in Calicut -Bangalore route,I used to take only KSRTC Volvo/Corona as private buses do not have forest passing permit through Bandipur after 9.00PM.

As a surprise ,I found an option for loyalty program,just clicked on that I have got 30 % off for Rs 840 ticket.

KSRTC is giving Loyalty discount for every fourth single ticket booked till 20/05/2012.

So I have got a ticket just for Rs 635 which is only 50 % less than that of private operators .

So other regular passengers can make use of this and will post more updates after the trip

Note : KSRTC offering loyalty discount of 30% for the 4th ticket booked with single seat for the booking and journey period between 22/02/2012 and 31/05/2012.