Kerala State Road Transport Corporation (KSRTC) is a state-owned road transport corporation in the Indian state of Kerala. It is one of the country's oldest state-run public bus transport services.
The corporation's history dates back to before the formation of Kerala, making it one of India's oldest state-operated public road transport services. The Travancore government, headed by King Chithira Thirunal Balarama Varma, decided to establish the Travancore State Transport Department (TSTD) to improve the existing public-transport system.
A committee was formed, and it was decided that expert advice was needed. London Passenger Transport Board assistant operating superintendent E. G. Salter joined the committee on 20 September 1937, and began working on the project.
Royal History of Kerala State Road Transport Corporation
Watch video in Malayalam.
Initially, the department imported 60 Commer PNF3 chassis from England. Under Salter's supervision, they were fitted with Perkins Lynx diesel engines. The bus bodies were built by department staff, and Travancore Dewan C. P. Ramaswami Iyer insisted on using local wood. The body shop (supervised by Salter) was originally in Chakai, and was later moved to Pappanamcode. Salter's experimental body design became standard on the rest of the buses.
Most of the private operators on the Trivandrum-Kanyakumari route had to close when the roads were nationalized, and many experienced drivers, conductors, and inspectors lost their jobs. TSTD recruited them, and Salter selected 60 people out of 81 applicants. Nearly one hundred applicants with bachelor's degrees were employed as inspectors and conductors.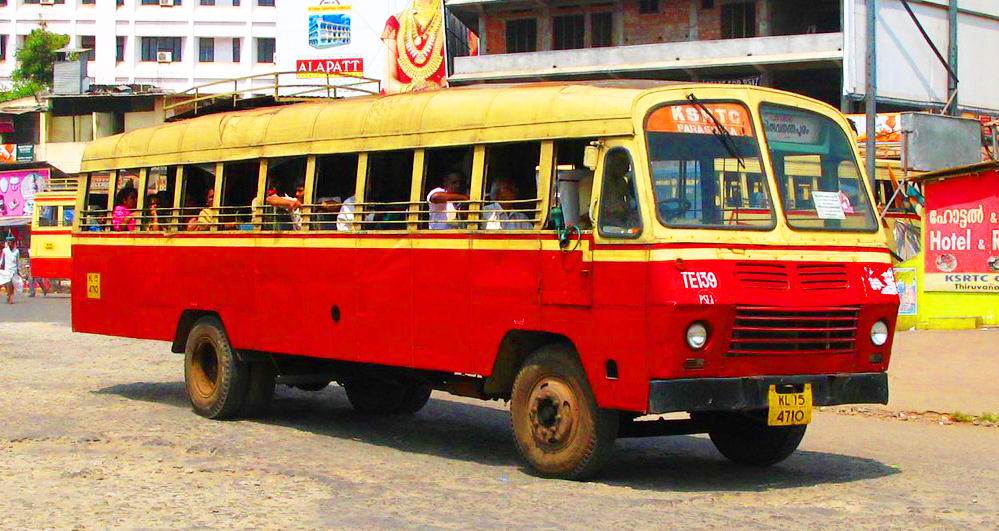 The state road-transport service was inaugurated on 20 February 1938 by Maharaja Sree Chithira Thirunal, who (with his family, Col. Goda Varma Raja, and other dignitaries) rode the first bus on the Main Road to Kowdiar Square; Salter drove the bus. A fleet of 33 buses and a large crowd joined in the celebration. On 21 February 1938, the first bus operated from Trivandrum to Kanyakumari.
The early buses had 23 leather seats. Entry was through the rear, and the buses had a centre aisle. Ten first-class seats were in the front. Schedules, fares and stops were published, and a parcel service began in which goods could be delivered by designated agents. Conductors wore khaki with a white topi, and inspectors wore khaki. Conductors had machines to issue tickets. Later buses were manufactured by Dodge, Fargo, Bedford, and Chevrolet.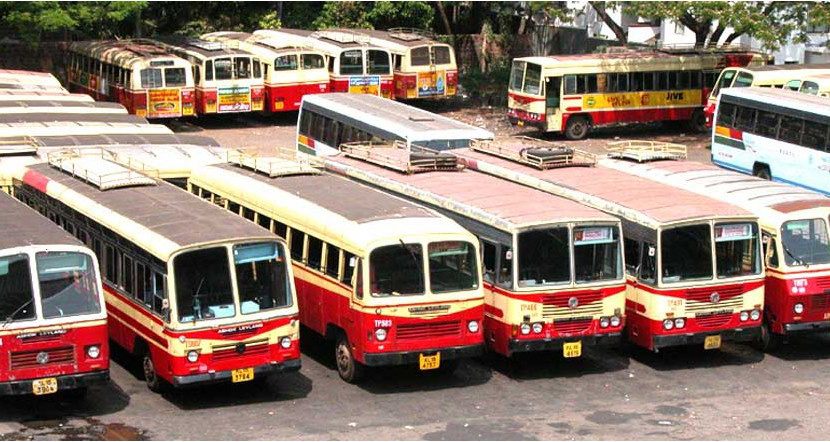 The TSTD operated on three routes: Trivandrum-Nagercoil, Nagercoil-Kanyakumari, and Nagercoil-Colachal. Regular service began on 21 February 1938 with 39 buses. The minimum fare for one mile was one-half chakram The next fare was one chakram, and first-class tickets were 50 percent more. Children under age three travelled free, and those between three and 14 paid half the fare. Luggage under 28 pounds (13 kg) was free; 28–56 pounds (13–25 kg) was four chakrams, and 56–112 pounds (25–51 kg) was six chakrams.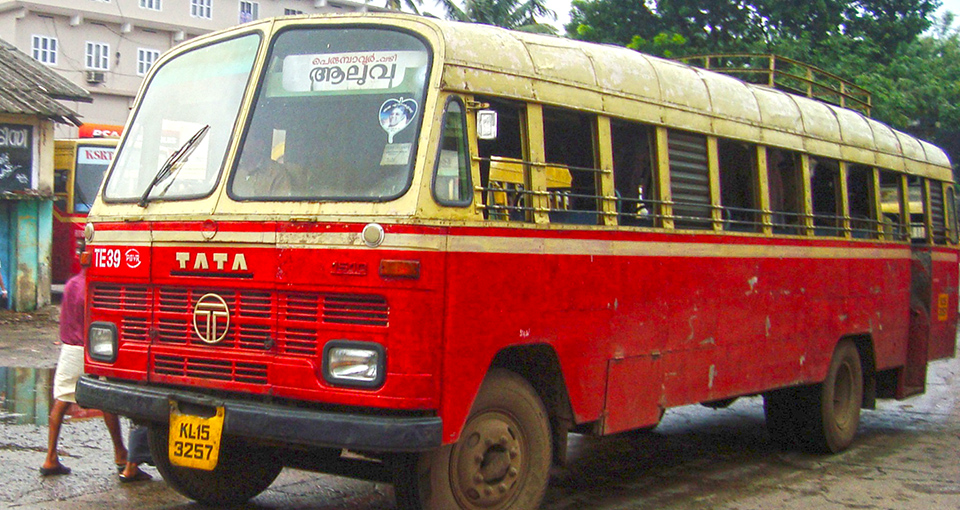 The Motor Vehicle Act was passed in 1939. Bus service was extended to Cochin in 1949, and to the Malabar region in 1956.
The Kerala State Road Transport Corporation (KSRTC) was established by the Kerala government on 15 March 1965 after the Road Transport Corporation Act, which came into force in 1950. The Transport Department became an autonomous corporation on 1 April 1965.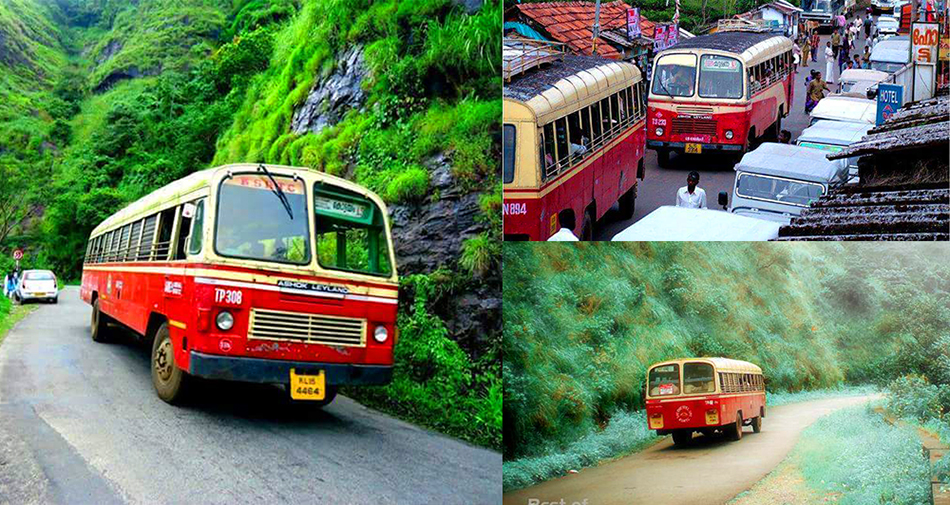 At the time, there were 661 bus routes and 36 lorry routes. The corporation's fleet consisted of 901 buses, 51 lorries, and 29 other vehicles; thirty buses and eight lorries were new. Ten old buses, seven lorries, and one tractor-trailer were converted to other uses. The KLX registration series was reserved for the KSRTC. On 1 July 1989, KSRTC buses began registration at a dedicated RTO in Trivandrum with the KL-15 registration series.
In 2001 K. B. Ganesh Kumar became transport minister, and his brief tenure brought beneficial changes to the corporation. KSRTC was the first state to introduce Volvo buses into its fleet. Body work was outsourced, and the buses' contemporary design was publicized as high-tech. Kumar commissioned Sabu Cyril to redesign the bus livery. Low-entry, air suspension buses were introduced in Trivandrum, and minibus service began. The changes attracted passengers, making the corporation profitable.
The corporation is divided into three zones (South, Central and North, and its headquarters is in Thiruvananthapuram (Kerala's capital city).