KSRTC Double Decker bus is available on rental basis at Trivandrum
KSRTC has decided to introduce one double Decker bus for students and other tourists on a rental basis as part of Heritage City Tourism. This 15 year old bus was becoming a prominent part of the history of KSRTC and was attracted by everybody. This decision was taken by considering the long cherished ambition of the students and tourists. The buse is available for day time use only.
Route:
Package A
From East Fort(Thiruvananthapuram)
* Padmanabha Swami Temple (East fort)
* Kanakakunnu Palace
* Zoo & Museum
* Science & Technology Museum (PMG)
* Veli Lake
* Sangumugham Beach
* Kovalam Beach and back to East Fort
Package B
Selected places (by the client) from Package A
No of seats: 77
Time : 08:00 AM to 06:00 PM
Rent:
Package A. Rs. 6000 for eight hours
Package B. Rs. 4000 for four hours
Mode of Remittance:
Contact the below address for bus availability & Remit the cash in advance
The District Transport Officer
Office of the District Transport Officer
Fort. Thiruivananthapuram, Kerala
Phone:0471-2461013, 0471-2575495, 0471-2463029
Controlroom:9447071021, 0471-24613799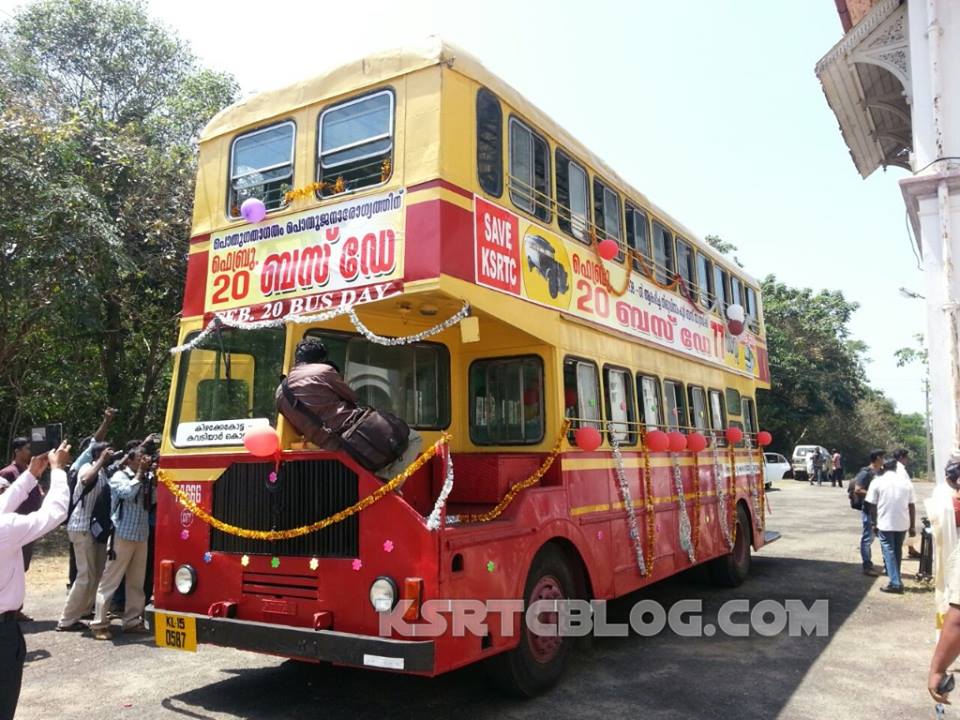 Cancellation Rule:
3% of rent shall be deducted for any cancellation.
Informations : KSRTC