Famous Ford Mustang Car owners of India
In 2016, Ford introduced the pony car, the Mustang, in India. The Mustang proved to be an unlikely hit, selling over 250 units in the first 10 months after its launch. It still sells in good numbers for a sports car in India – five found new owners in July 2018. The Mustang is quite a hit among the rich and famous in India. Here is a list of some famous Mustang owners.
Hrithik Roshan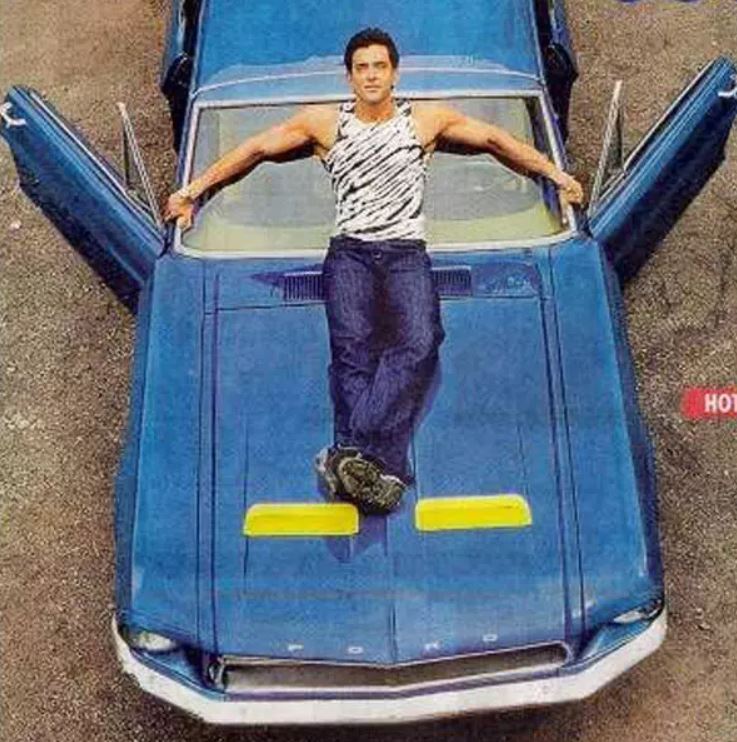 Actor Hrithik Roshan is still one of the most bankable names in Bollywood today. Roshan who made his debut in the hit movie Kaho Naa Pyaar Hai, the highest grossing Bollywood flick of 2000 and has never looked back since. Roshan is a fan of the Mustang but unlike most other celebs you'll see on this list, his pony car is a real classic. Hrithik Roshan's Mustang is from 1966, which was only the second year of production for the iconic pony car. Roshan's 1966 Mustang is a painted in a shade of blue.
Saif Ali Khan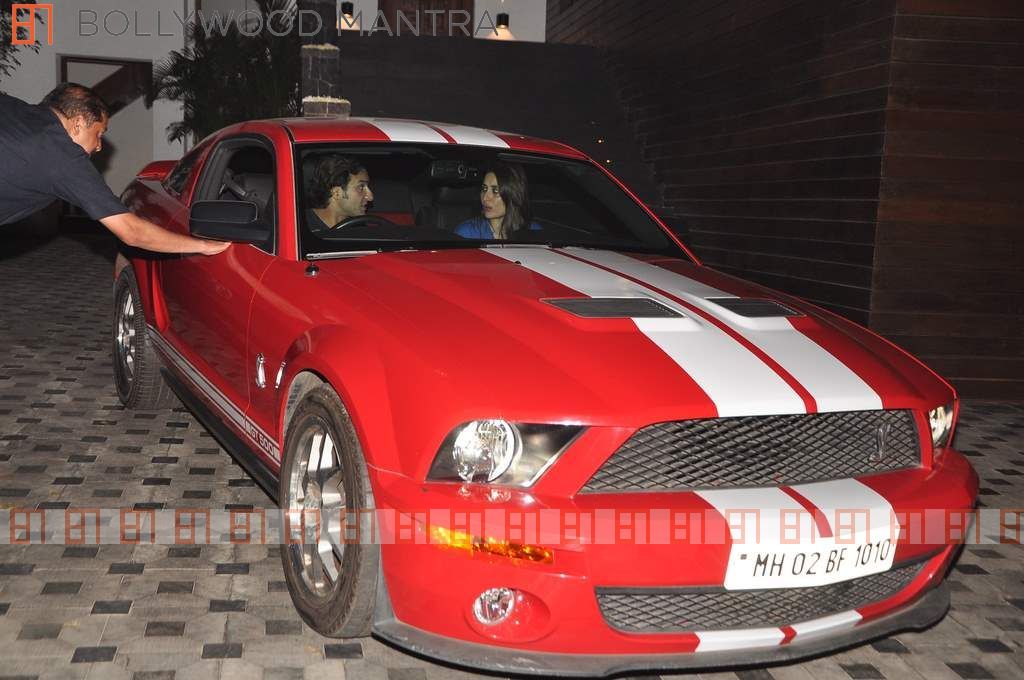 The current Nawab of Pataudi is another Mustang owner who bought his pony car before it hit Indian shores. His Shelby Mustang GT500 was imported into India in around 2008, a full 8 years before the pony car officially arrived in India. Saif's Ford Shelby Mustang GT500 is finished in red and features white stripes. It is powered by a supercharged 5.4-litre V8 petrol engine producing 500 bhp and 651Nm of torque.
Rohit Shetty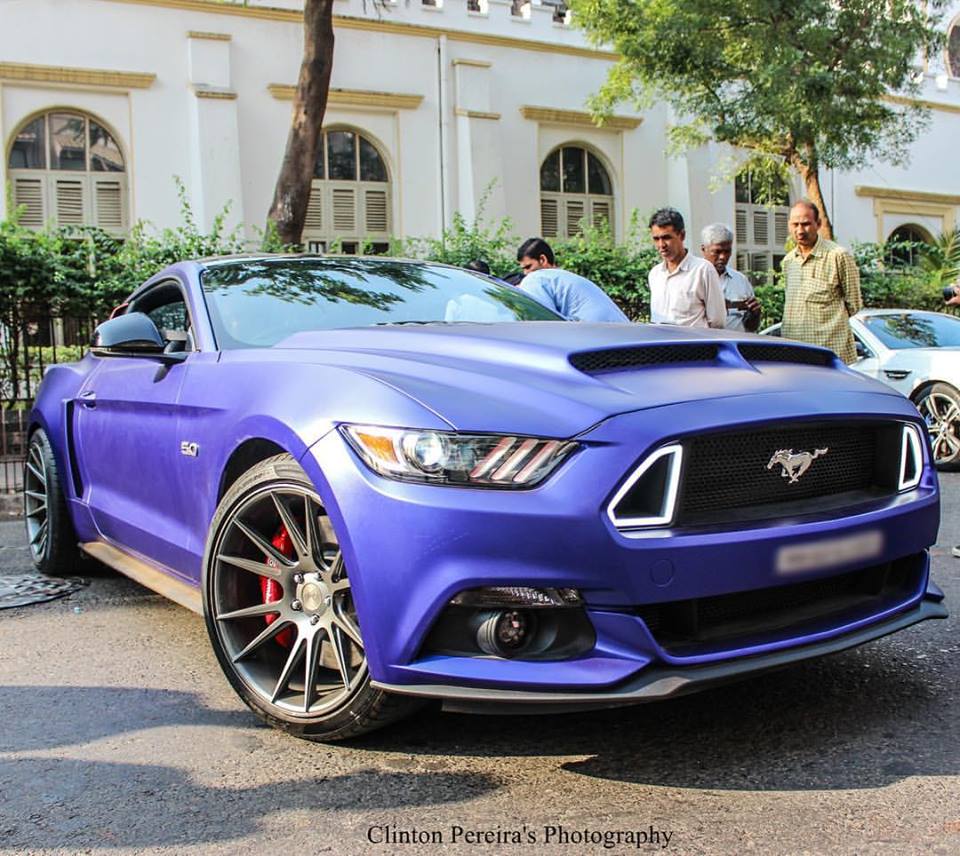 While Saif Ali Khan's Mustang may be an official Ford tuned car, the first modified Mustang of the new generation on sale in India belongs to Indian film director, producer and certified car nut Rohit Shetty. Shetty's Mustang GT features a new grille and bonnet with a massive air scoop and a custom wrap from Mumbai-based customizers DAD. This is a one-of-a-kind Mustang which certainly reflects the reputation of the cars in Shetty's collection.
Karun Nair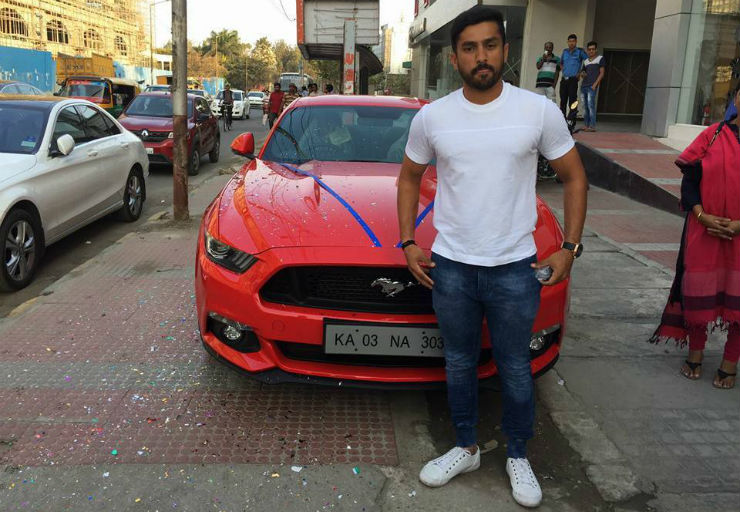 Cricketer Karun Nair is best known for his unbeaten 303 against England in the fourth and final test against England in 2016. He became just the second Indian to score a triple century after Virender Sehwag, and just the third cricketer to convert his debut century into a triple hundred. His 303 not out also saw him become the quickest batsman to a maiden triple-hundred in Test cricket history in terms of innings/matches played at just 3 innings.
To celebrate his record-setting triple ton, Nair purchased the Ford Mustang GT that is currently sold in India. Nair's Mustang has the custom numberplate with the number 303 to pay tribute to his iconic unbeaten triple hundred. Nair's Mustang GT, like every other one sold in India, is powered by a 5.0-litre V8 engine producing 396 bhp and 515 Nm of torque.
Ambati Rayudu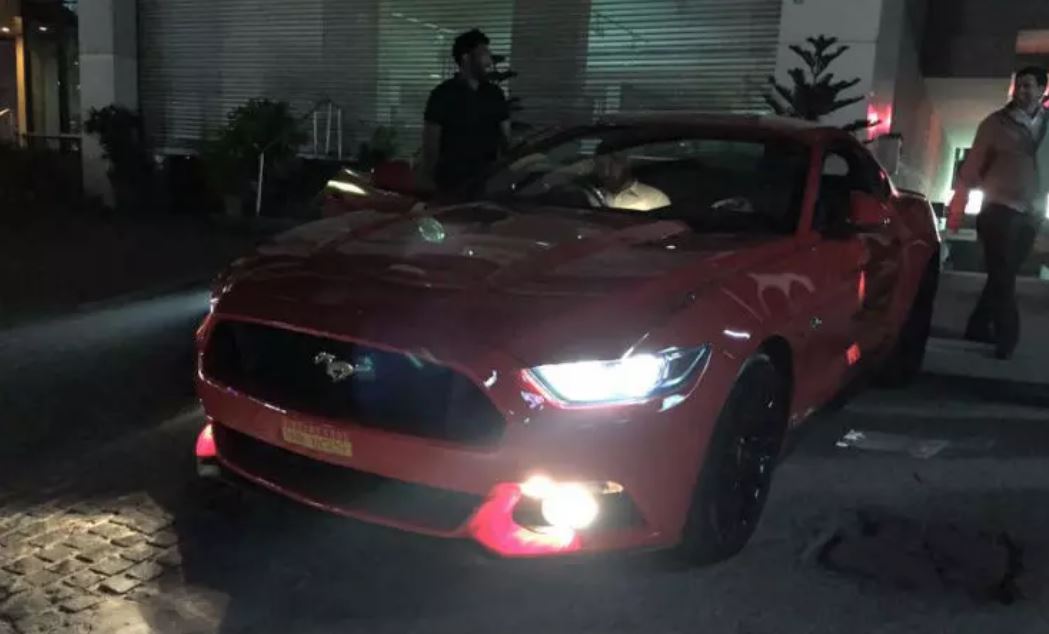 Another Indian cricketer who has picked up the Mustang is Ambati Rayudu who won this year's IPL with the Chennai Super Kings. What makes Rayudu's Mustang special is the fact that it was the first one to be purchased in Andhra Pradesh/ Telangana.
Dhanush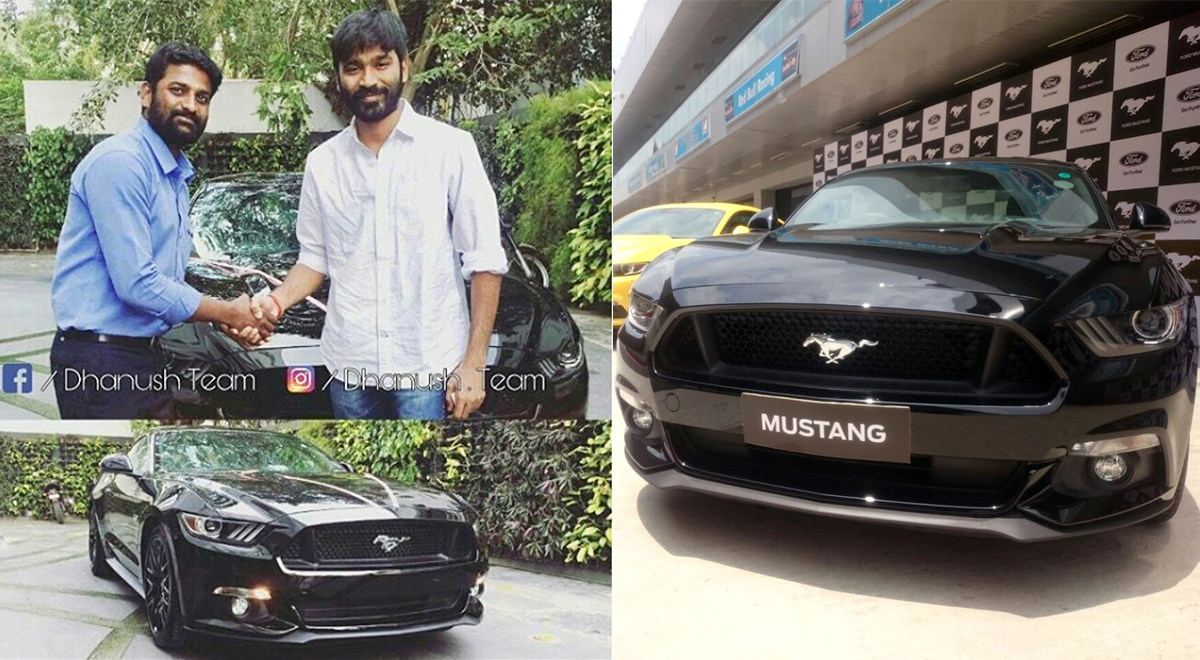 Award-winning Tamil actor Dhanush is best known for singing the viral hit song, 'Why This Kolaveri Di', which became the first Indian song to cross 100 million views on Youtube. Dhanush picked up his Ford Mustang GT in 2017. The shiny black paint job on the pony car makes Dhanush's Mustang look rather menacing.
Anirudh Ravichander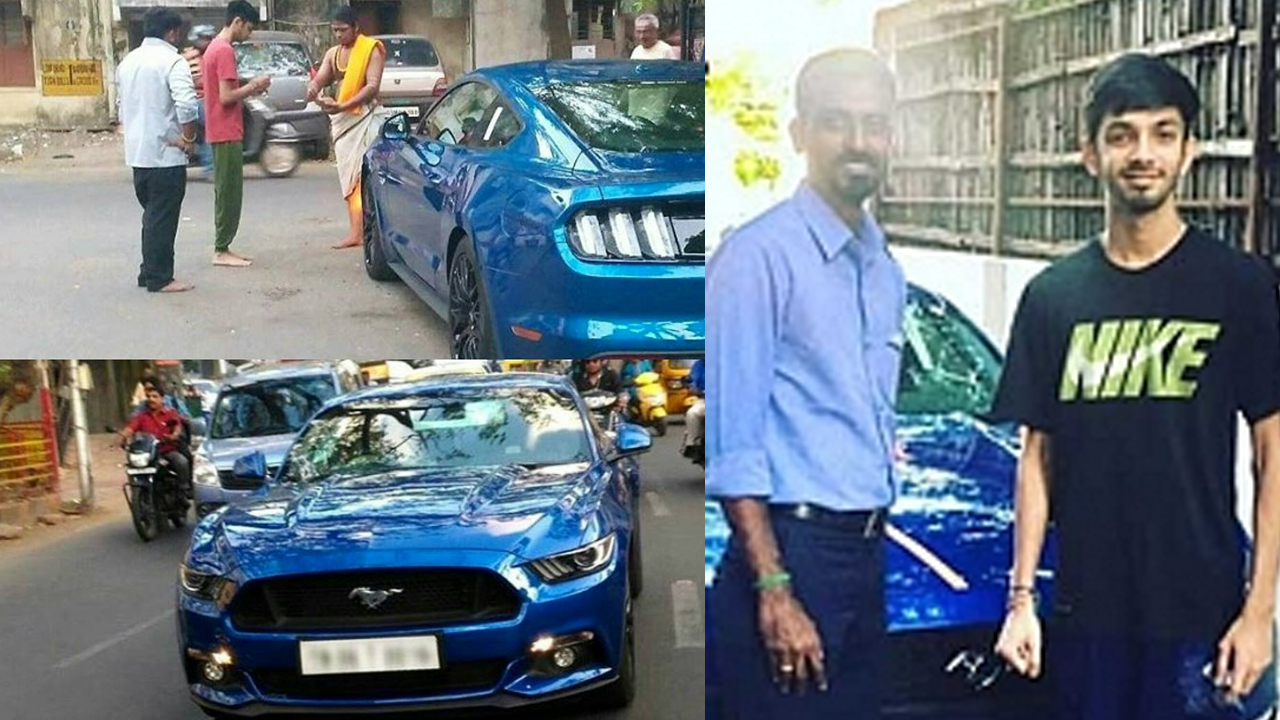 Another Mustang connection with the viral song 'Why This Kolaveri Di' is composer Anirudh Ravichander. Ravichander composed the viral song for the movie 3 which marked his debut as a composer in the Tamil film industry. Ravichander's Ford Mustang GT features a blue paint job, which is not a common colour on the muscle car, especially here in India.
Kalidas Jayaram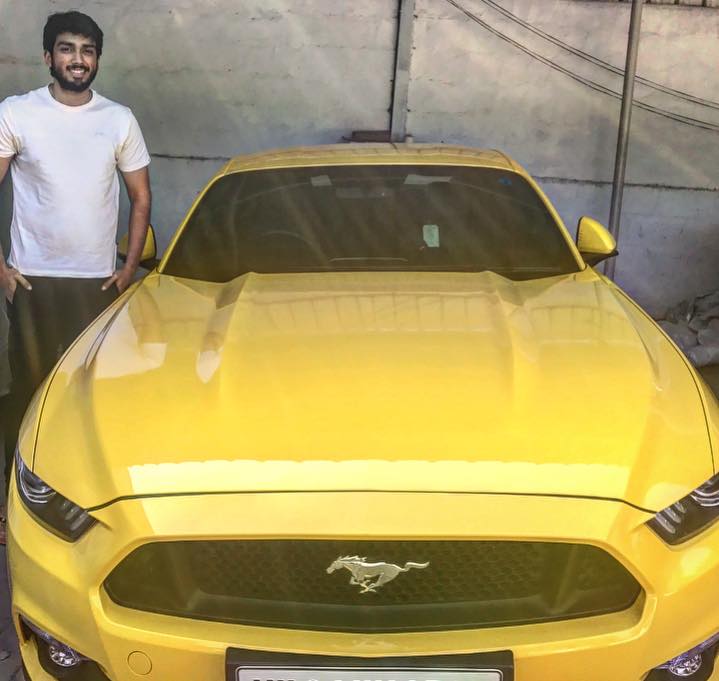 Kalidas Jayaram is a famous actor who has appeared in Malayalam and Tamil movies. The son of Malayalam actors Jayaram and Parvathy, Kalidas won the National Film Award for Best Child Artist for his role in the 2003 Malayalam film Ente Veedu Appuvinteyum. Kalidas bought his Mustang in November 2016 and its bright yellow paint scheme sure makes it stand out in the crowd.
Source – Cartoq.