Air conditioned sleeper variant buses from SETC!
Here comes the Air conditioned sleeper variant from SETC!! The AC sleeper was introduced under the brand JJTC during the 90s and was discarded, including permits. Recently, days ago, permission was given to register sleepers in tamilnadu since the TN govt was planning to launch sleepers.
The builder is S.M.Kannappa Prakash, model being Vega. Chassis is 12m ashok Leyland with 225 HP, CRS engine. We didn't expect the sleepers to be built as early as this.. Indeed a treat for us! If priced well, and diesel restrictions lowered, also well maintained, they'll be a grand success!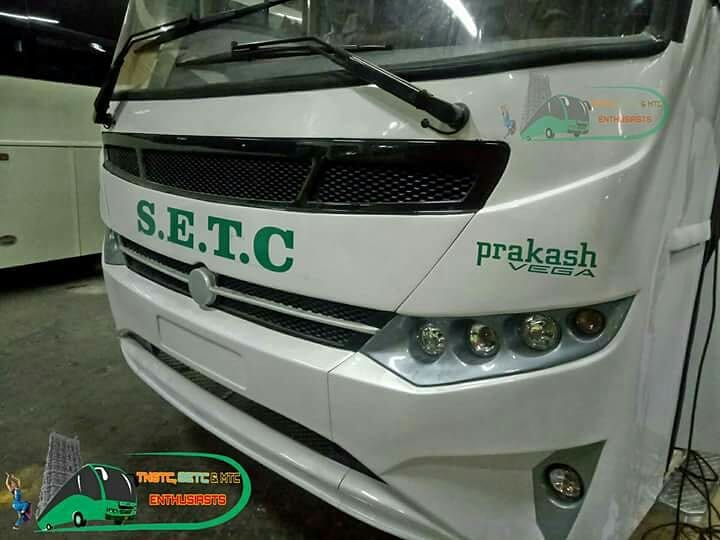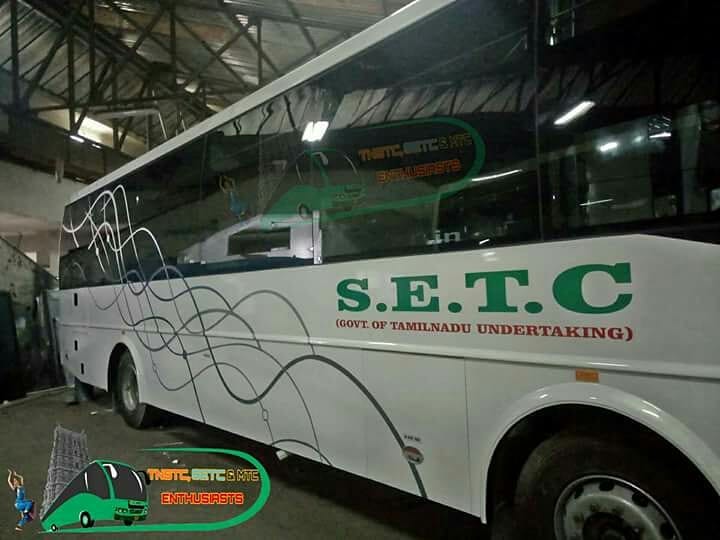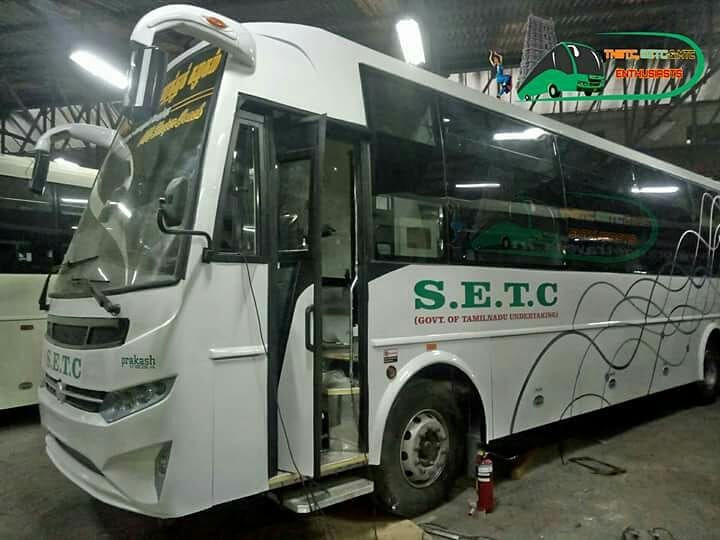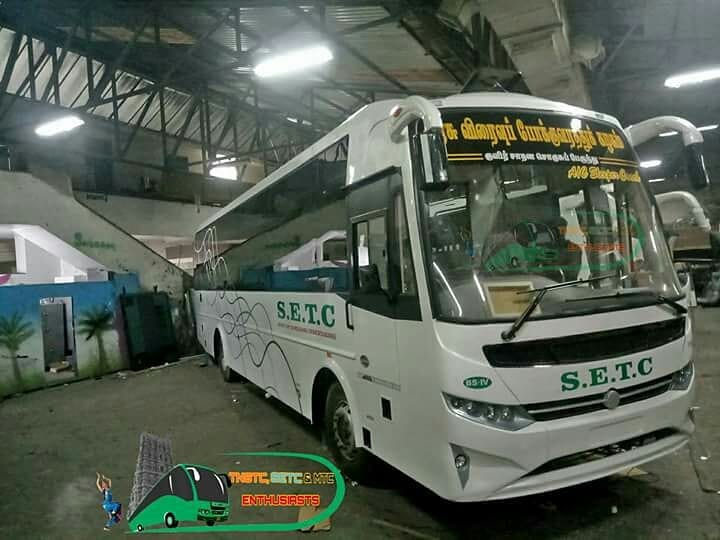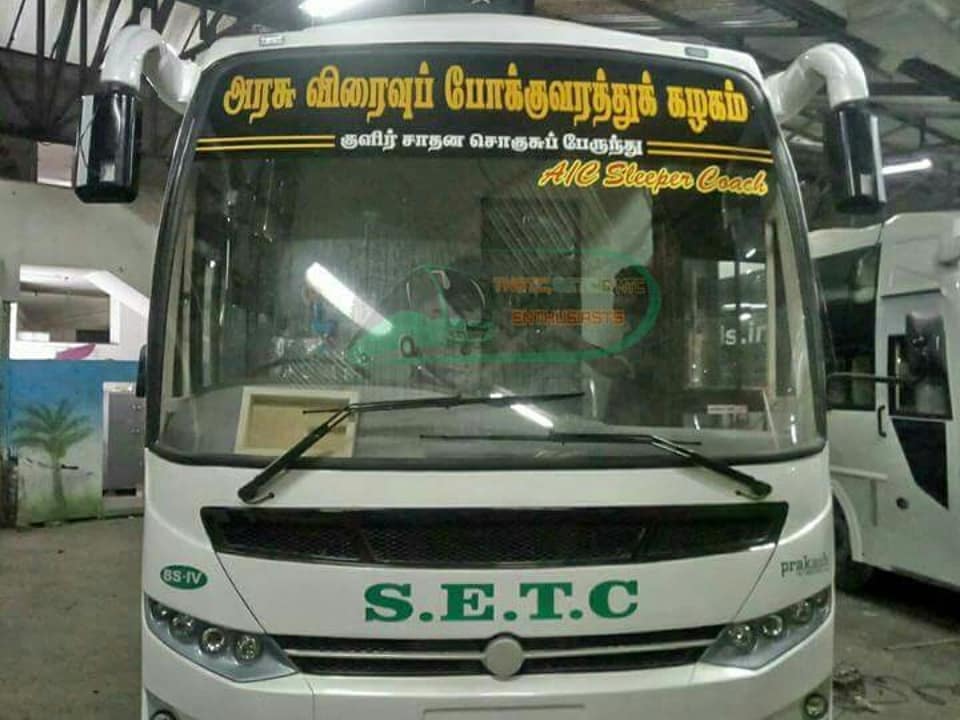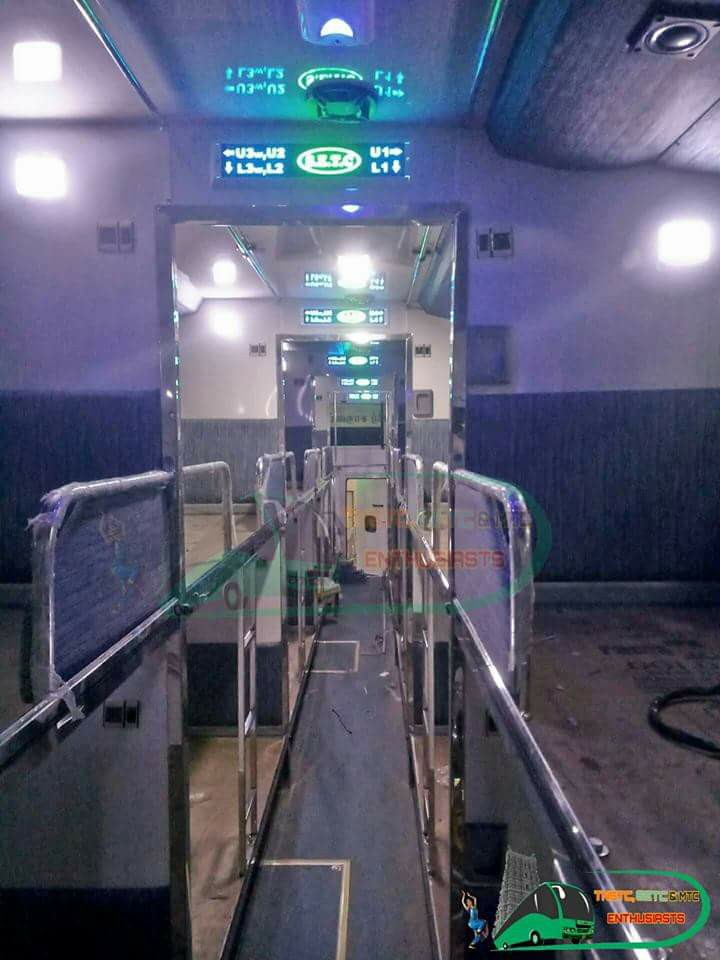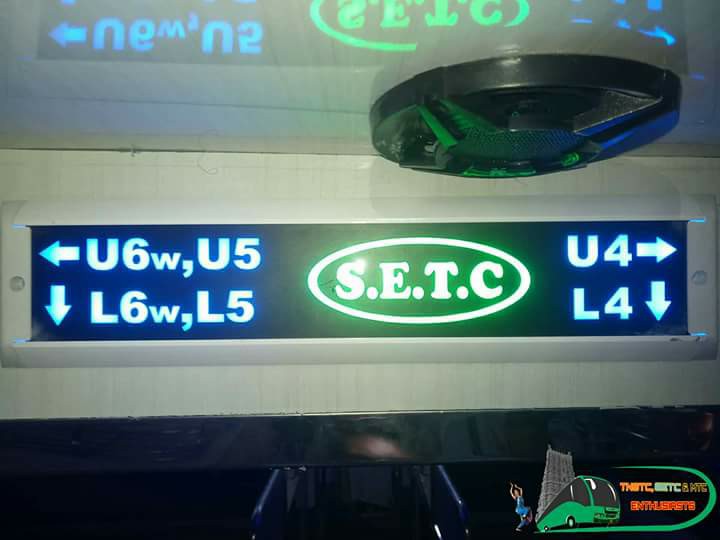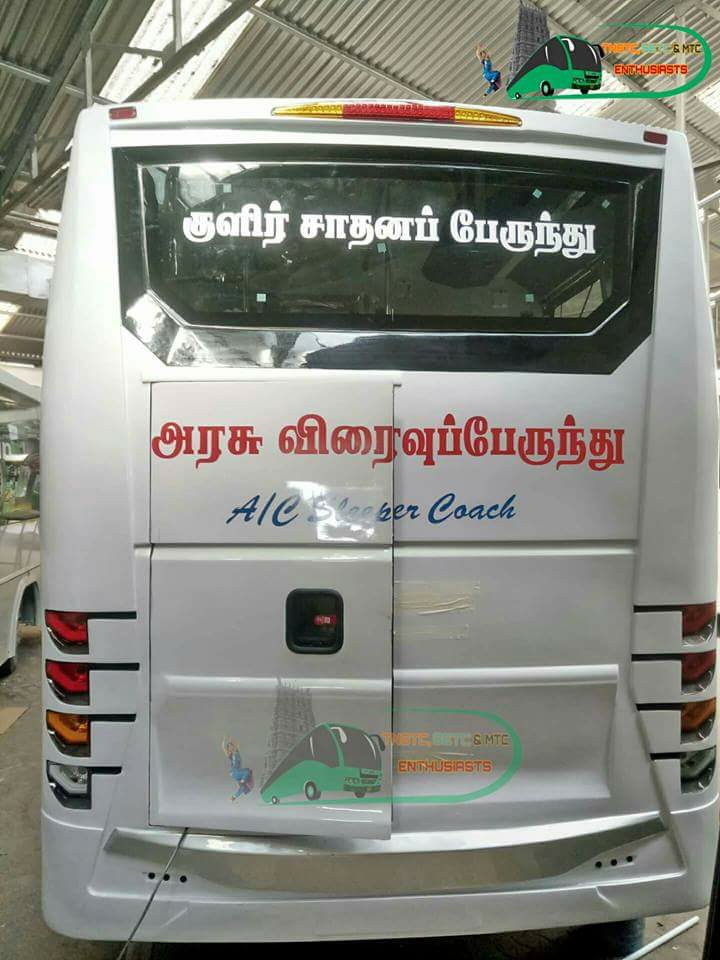 Expecting them to run in major routes, originating from chennai, depots being respective hometowns wherever available.
State Express Transport Corporation (Tamil Nadu) (formerly known as Thiruvalluvar Transport Corporation) is a state-owned transport corporation that runs long distance mofussil services exceeding 300 km and above throughout the state of Tamil Nadu and major cities in adjoining states of Andhra Pradesh, Karnataka, Kerala and the union territory of Puduchery.
A separate entity exclusively for operating long distance express services was conceived by the Government of Tamil Nadu in 1975 and the services were transferred to the newly formed express wing of Pallavan Transport Corporation with effect from 15 September 1975. It was registered formally on 14 January 1980 and renamed as Thiruvalluvar Transport Corporation (TTC) in honor of Tamil poet Thiruvalluvar. During 1990s, JJTC was formed which operated interstate routes of erstwhile TTC. JJTC was then renamed as RGTC in 1996. Both TTC and RGTC was later merged into State express transport corporation (SETC) in 1996.
SETC has depots at Chennai (3), Coimbatore, Madurai, Tiruchirappalli, Salem, Tirunelveli(2), Thoothukudi, Kumbakonam, Nagercoil, Kanyakumari, Shenkottai, Dindigul, Nagapattinam, Thiruvananthapuram, Hosur, Karur, Thanjavur, Karaikudi and Puduchery.
SETC provides advance booking and reservation on all of its routes. The advance reservation period is 60 days before the journey date. Reservation can be done online or across SETC counters at major locations.
Photos : Respective owner. , Post – Akshay Arvind Thirumavalavan.