What is the procedure of a domestic flight journey for the beginners in India
There are numerous things to think about when planning to go on a trip. It may sound simple enough – book a flight, go to the airport, and take off. But, there can be many documents required, security checks to do, and things to think about – both before arriving at the airport, and during the check-in process.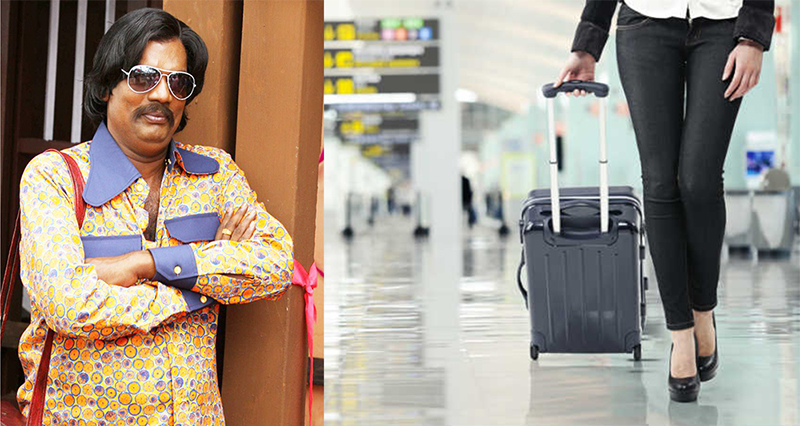 Visit the website of makemytrip, goibibo, happyeasygo or any other airline aggregator to check the best flight and airline suitable as per your time of departure and arrival and lower in terms of pricing. Check the same flight for price on airline official website. Now you can book from the source which has a better price tag. Just note that makemytrip adds a convenience fee to the original ticket price. Also, any cashback that they may be offering cannot be used in next one transaction, rather you can use only a fraction of it and also it has a validity and will expire soon if unused. For example if you are getting a cash back of Rs. 600, maybe next time you can use only Rs. 180 out of it. So beware of the marketing traps. From my experience I have found airline websites better majority of the times. You can also check other websites like paytm, yatra etc. for better deals.
Do not forget to create a frequent flyer account with the airline and enter your membership number during the booking process. These points usually do not expire for a very long time. And if you keep flying regularly with the same airline, it will benefit you later.
Most airlines will not allow you to pick the seat of your choice during ticket booking. This can be done during check-in. However some airlines like Air India ask you to choose a seat during booking itself.
Once the booking is done, you need to check-in. This can be done usually only 48 hours before the departure. The earlier you do, higher the chances of getting your preferred seat. It can be done online (Web check-in) where you need to enter PNR, name and flight number etc and then you are asked to select your preferred seat. Please note that you must check-in at least 2 hours before the departure time. After that your only hope is at airline counter at the airport. At airport counter also for domestic flights check-in closes one hour before the departure. Also you may face long queues and hence delay.
If you have a Web check-in, do not forget to carry a printout of your boarding pass which has a barcode. An e-ticket is not your boarding pass.
In case you forget to print out your boarding pass, again you may ask for the same at the airline counter once you enter the airport. Also, do not forget to collect baggage tags from the airline counter. You need to attach one to each of your baggage which is then stamped by security officials.
It is better to travel light as you can take one small bag as a cabin baggage. Else you need to check-in the baggage also. This luggage will go in the cargo bay and will be handed over to you at baggage conveyor belt of the arrival airport. This will increase your time involved at the departure well as arrival airport.
Do not carry any liquids in your bag as the same is not allowed by security check. You can carry an empty bottle and fill it inside the airport once you get through the security. You can find drinking water fountains near washrooms.
You need to remove all objects including your wallet from your pockets, especially metal ones. Keep them in your bag. You also need to remove your laptop, adaptors, any solid metal objects etc. from the bag and place them in a plastic tray which will be provided to you. Wait for your turn, when the security staff signals, walk through the metal detector gate with your boarding pass in your hand. Do not leave it in your bag as it needs to be stamped by him.
Once cleared, you need to check where is the boarding gate situated. On smaller airports there may be hardly 4–6 gates but at a large airport like T3 of IGI airport, New Delhi or say T2 of CSI airport, Mumbai, I have boarded my flight from even gate number 76. It may be a walk of up to a kilometre or so from the entrance of the airport to boarding your plane. If you have difficulty walking, contact your airline at least 4–5 days in advance regarding wheelchairs or any special assistance. At large airports there may be battery operated carts available after the security check for needy people, but the number is few and hence may not be available in time if you are running late.
Once you reach the boarding gate, you need to wait till the aircraft arrives and is ready for boarding. Once the gate opens, there is an airline official who will scan the barcode of your boarding pass and check for stamps on it as well as your cabin baggage. Then you can proceed to board the plane and take your seat. You can place your cabin bag in the overhead compartments. The earlier you enter the aircraft, the better space you will get to place your bags. Some of the co passengers may be travelling on a heavier side and all the space above your seat may be already taken up when you reach.
Take your seat, relax, and buckle up your seat belt. Keep it neither too tight, nor too loose. You can leave it tied up for the entire journey unless you need to get u from your seat.
Some of the airlines viz. Air India, Jet Airways and Vistara provide free meals/breakfasts which is included in your ticket. Other low cost carriers provide it at extra costs but the prices are exceptionally high.
Once the plane lands, wait for the plane to halt. Once the seat belt sign is off, take your bag from cabin bin. Alight the aircraft. A bus may be provided by the airline if the terminal is far away. It may not be the case on very small airports. On some terminals of larger airports e.g. T3 of IGI, you can walk directly into the terminal from the aircraft.
If you have checked-in your luggage, the cabin crew will announce the belt number where you can collect it inside the terminal. You can ask any of the air hostesses while deboarding a well. Collect your luggage and walk out of the airport.
In case you are travelling on the domestic leg of an international flight (e.g. AI-101 of Air India flies Mumbai-New Delhi-New York, but you can book a ticket Mumbai-New Delhi as well on this flight), you need to go through immigration counter once before security check at the departure airport, and again before exiting the arrival airport.
Some more points to note:
It is not advisable to try returning back after you have cleared the security check. The security staff considers this as a very suspicious act.
You can carry your food and have it while on board the aircraft. Just make sure not to disturb the convenience of your co-passengers. Once again, liquids are usually not allowed during security scan. Rest depends on the officials.
Make sure that you do a web check-in well in advance to avoid last minute hassle. The airline may refuse your boarding and forfeit any refund if you fail to check in within the stipulated time.
If travelling on the domestic leg of an international flight, you need to reach at least 2 hours before departure. In short, the rules of an international flight apply on you. Also, you need to reach the international departures, not domestic departures even though you are travelling domestic.
Airports usually are located outside the city. Make sure how you will travel to and from the airport to the city. Taxis can be costlier than their normal city rates at the airport. Public transport options are limited usually.