Times Women's Drive: One of its kind car rally
Times Women's Drive (TWD) is the Most Celebrated All Women's Car Rally, starting from Mumbai, Bengaluru, Pune & Hyderabad, driving to Goa. As the name suggests, TWD is a drive (not a race), to raise funds for women related health issues – mainly breast and cervical cancer
And for me, driving is my favorite hobby and I am so obsessed with it. Driving with people can be so much fun, but sometimes driving alone allows me to be myself. I can sing, dance, talk to myself like a wack-o, and not get judged for any of it. A car is like a little bubble of solitude where you can lock yourself in and be away from the world for a little while.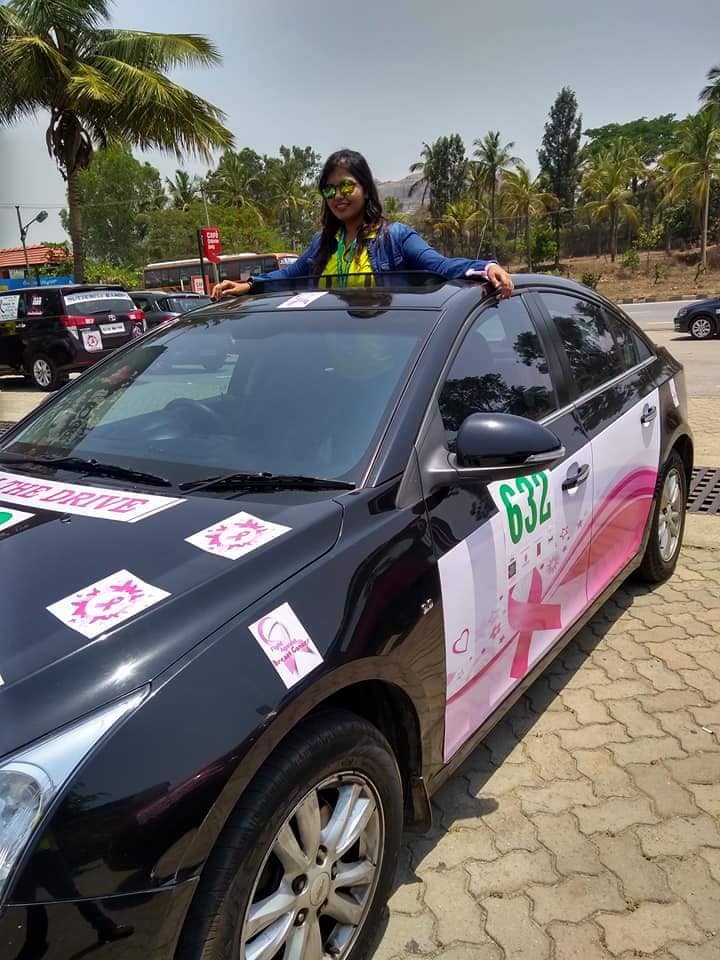 Coming back to the topic, when I got to hear about the drive from my friend Juby, there was no second thought. We decided to register for the drive and were fortunate enough to find our 3rd partner as well, Rakhee from Bangalore who is proud owner of Chevrolet Cruze. All this, along with the fact that we would be driving all the way to Goa definitely drove us to say a BIG YES for this event!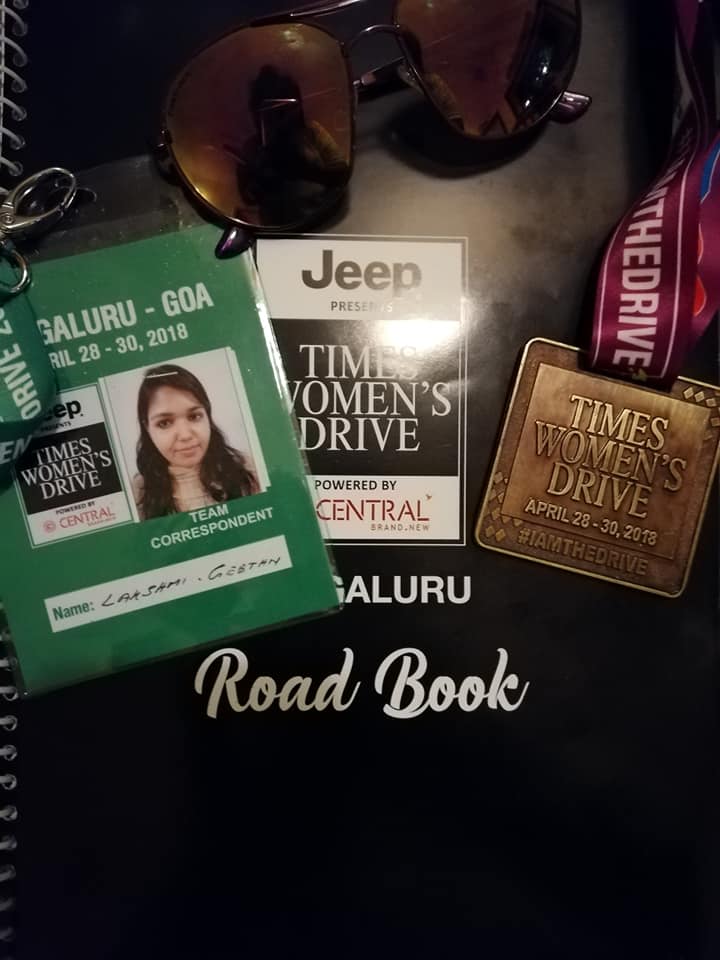 TWD is just not a platform but a community for like-minded women who want to be change ambassadors for a cause. It lets women realize their strengths, come together as a community to support a great cause. It is organized every year in the month of April-May, and each year, every participant takes home a unique experience that is enduring and meaningful.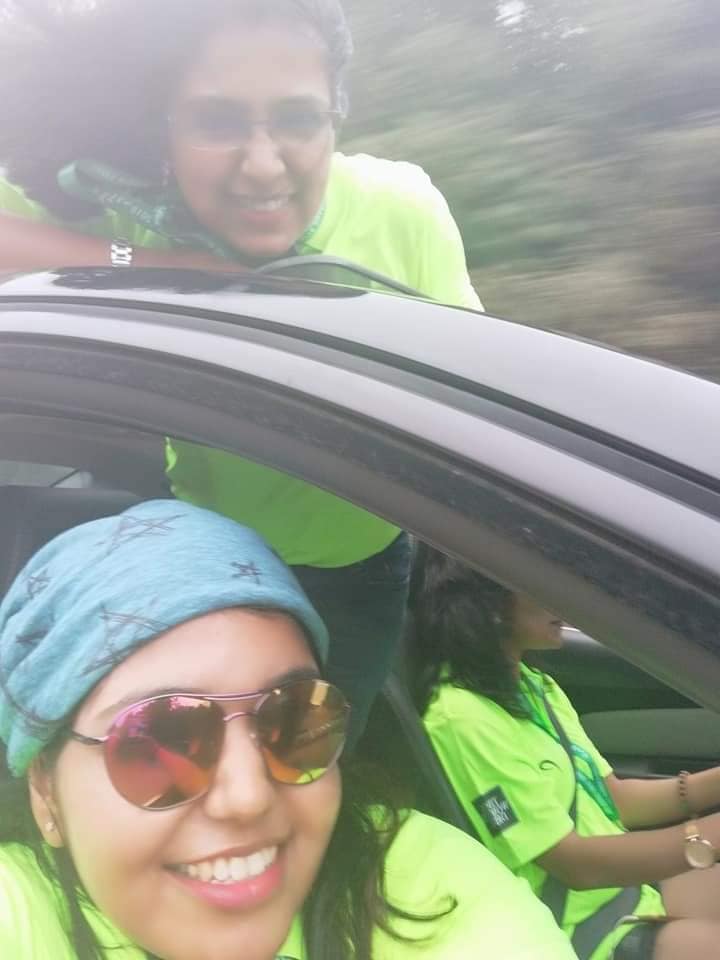 To participate in the rally, it was not just a mere registration, but we had to gain votes to get shortlisted in the top 100. From each city, approximately 135-150 teams were shortlisted, each team with a min of 2 and max of 3 participants – the driver, navigator and the correspondent.
After getting shortlisted, the next challenge was to understand the concepts of the rally. Times Women's Drive runs in a Time/Speed/Distance (TSD) format on a non-cumulative basis. Understanding Time, Distance, Speed and Tulip charts was quite taxing. Attending the briefing session in Bangalore, a week prior to the drive, helped us with this. I remember solving TSD sums in the management entrance exams (CAT). The formula was still hidden somewhere in my Long Term Memory. We had to use this formula for the rally!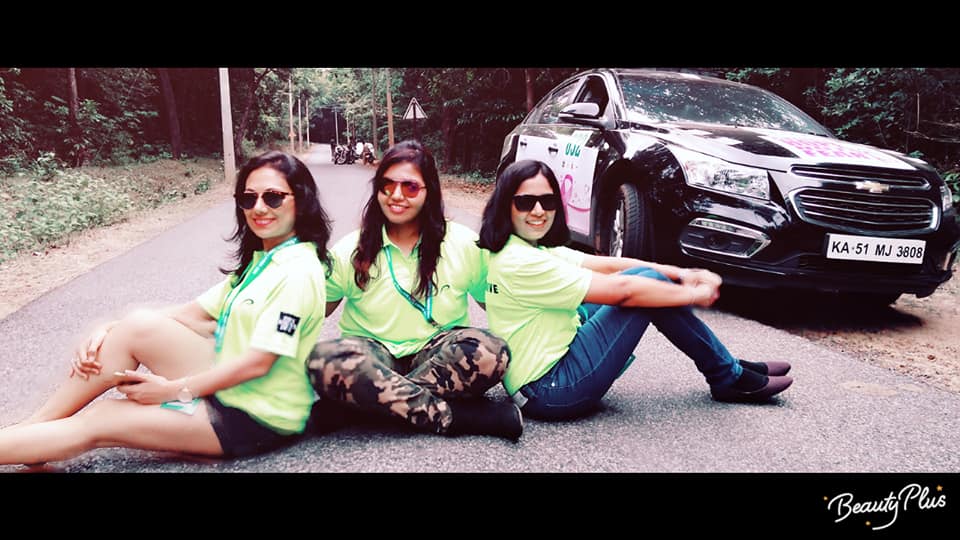 Tulip chart is nothing but pictorial representation of a navigation instruction in a rally roadbook depicting an intersection or a segment of road usually made up of a ball and arrow schematic. It may also include objects in sight of the road that can serve as navigational references. Living in the era depending on 'Google Maps', the tulip chart was definitely an exercise to the brain. We realized in the rally though, once you get used to it, you feel like a boss. Enough exercise to the brain, and we revved up the engines and got ready for the rally with high spirits.
The dates of the rally was April 28-29, and grand party and award night in Goa was scheduled on April 30. And finally, the much awaited day has come. At 6.45 AM, as we entered Ozone Urbana, Bangalore, we saw a pool of dressed up cars waiting to get inside- just like a fashion show for cars.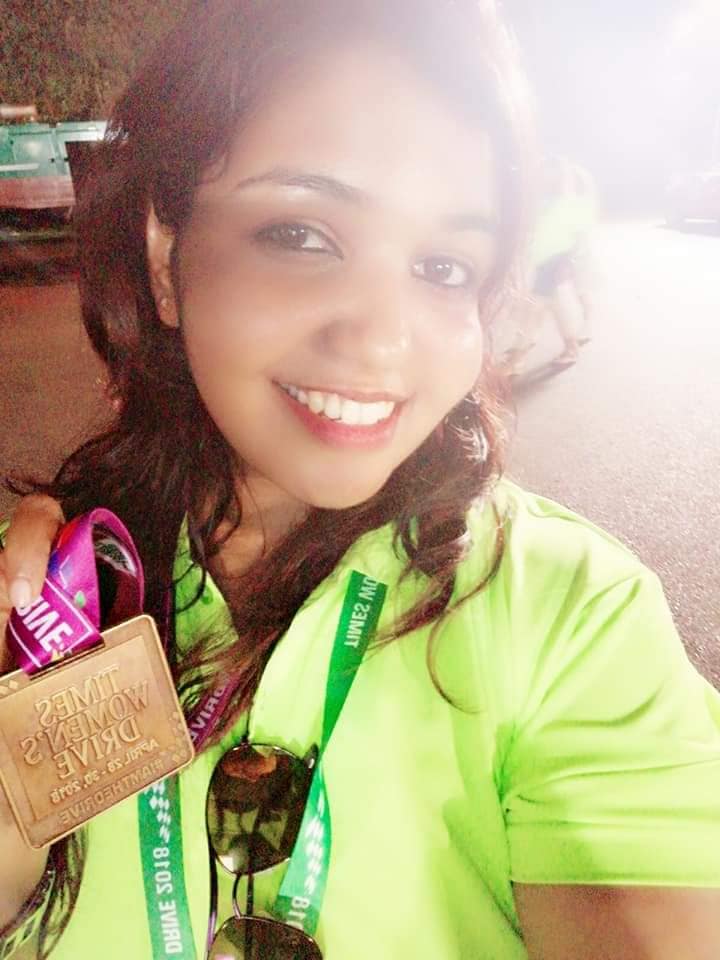 The first flag off was at 7am, and each car will be flagged off in an interval of 1 min. Our car number was 632 (132th car from Bangalore), and our estimated flag off time was 9:30 AM. We reached way before our that so that we could see other cars and admire their efforts to put their social message in the right way using their creativity and play of words.
The atmosphere at the start point was very vibrant and full of colors and enthusiasm. We were given breakfast boxes as well as goodies for on the way, which included cashews, almonds, biscuits and chips. The stay was arranged in a hotel at Shimoga on Day 1 and Radisson Blu, Goa on Day 2 and 3.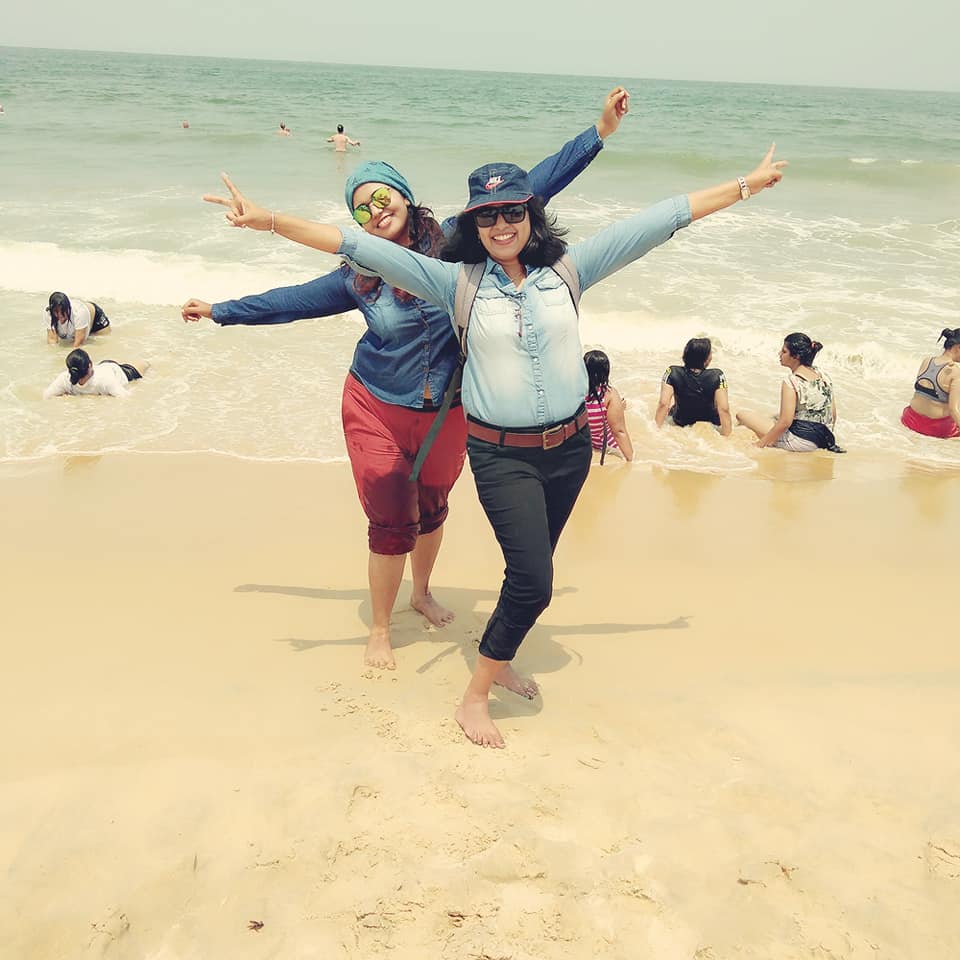 The rally was finished by the end of Day 2 and the moment we entered our flag down spot, we saw many rally cars parked and all the ladies were dancing and having a ball! We got our medals too!
After that, we checked in to our Hotel Radisson Blu at 9:45 PM, had our dinner and just went off to sleep, because the next day we had a day to spend in Goa and an evening to remember with the TWD awards night at Holiday Inn, Goa.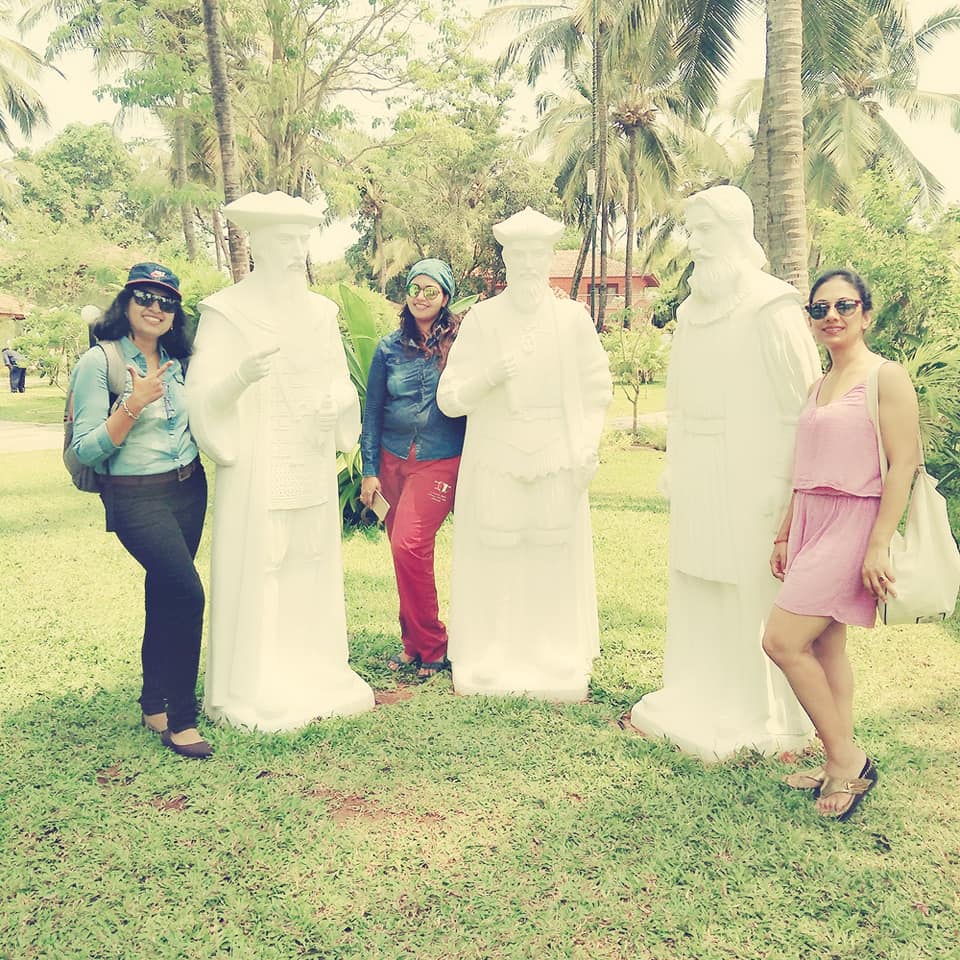 The last day at Goa was wonderful, the prize giving ceremony was breathtaking, we had a lovely time celebrating with all the 1600 passionate women sharing their dream of having the freedom of choice, to explore the world and for breaking the stereotype that woman can't compete in some sports.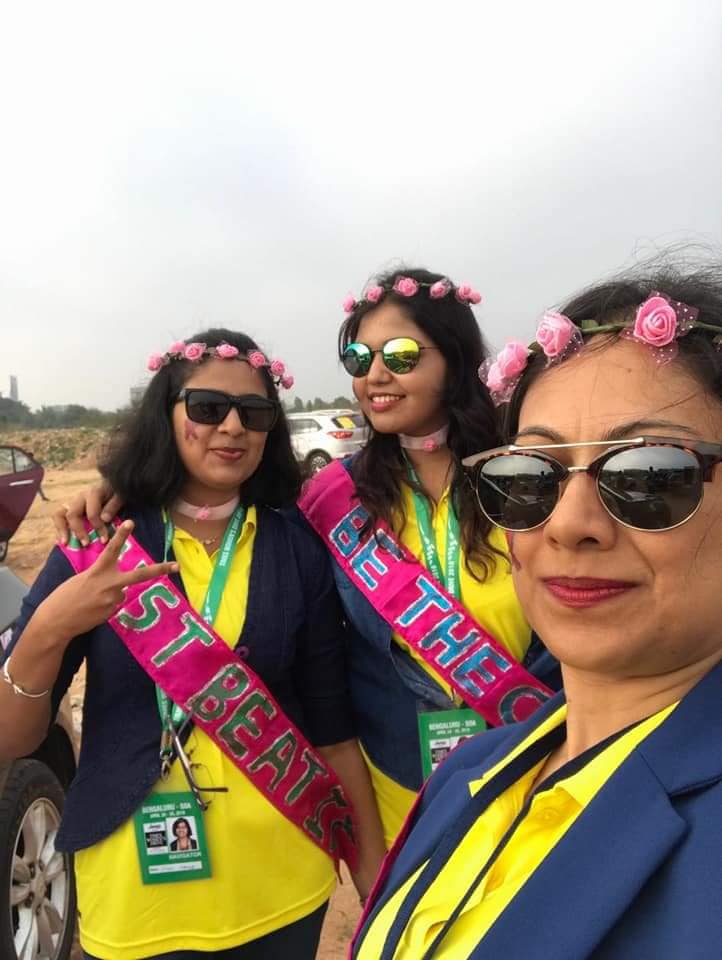 Overall, we had a blast for the three days! The icing on this cake was our guest for the awards night- Ranbir Kapoor! All the winners deserved the awards and all the participants deserved to celebrate, and I couldn't find even one participant who was sad about the failure.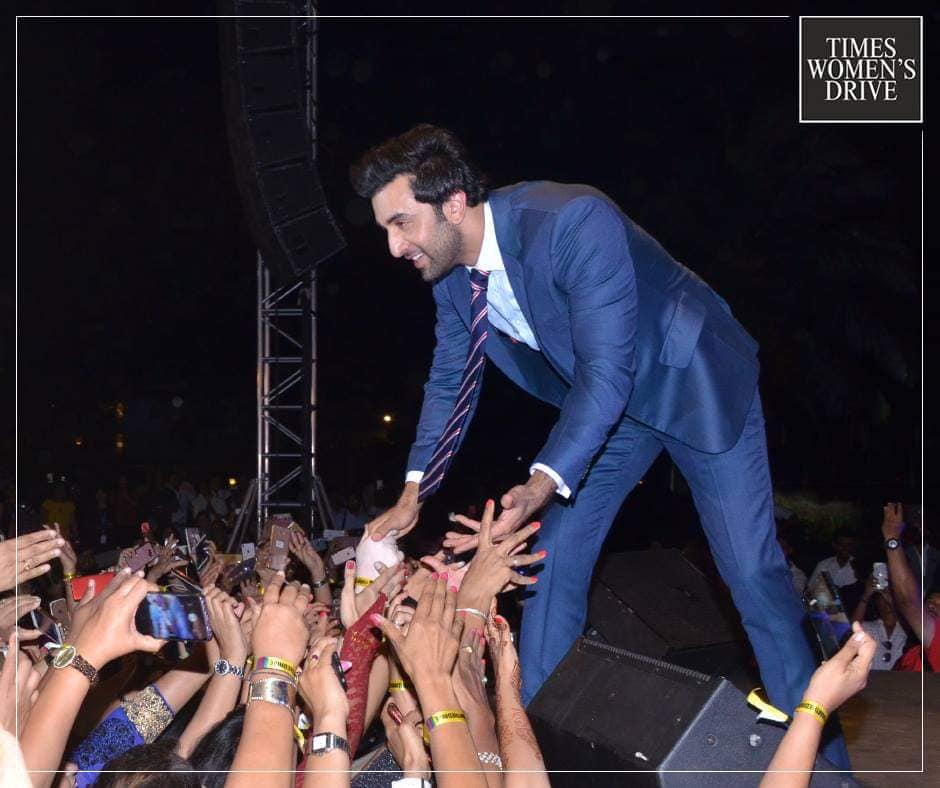 At the end of the three days, I took back a lot of memories and teachings from this drive – team spirit, trust, allowing women to drive and take the lead, driving on tough terrains without underestimating women, courage to stay steady, move consistently and of course, testing our aptitude.
Written By – Lekshmi VG (Lux – The Globetrotter).