Kerala State Road Transport Corporation is all set to introduce 'smart passes' powered by the Radio Frequency Identification (RFID) technology in the KSRTC buses, which will enable the passengers to have a 'cashless journey'.
The smart pass, which will look like an automated teller machine (ATM) card, will have the basic details of the holder including photograph. Once the passenger boards a bus, he would just need to hand over the card to the conductor, who will flash the card on new electronic ticket machines (ETMs) and the machine will generate a ticket. Details, including balance amount available in the card, the destination and fare etc, will be printed on the ticket. The RFID card can be recharged by paying the amount to the conductor. Facility to refill the card will be introduced in bus stations later.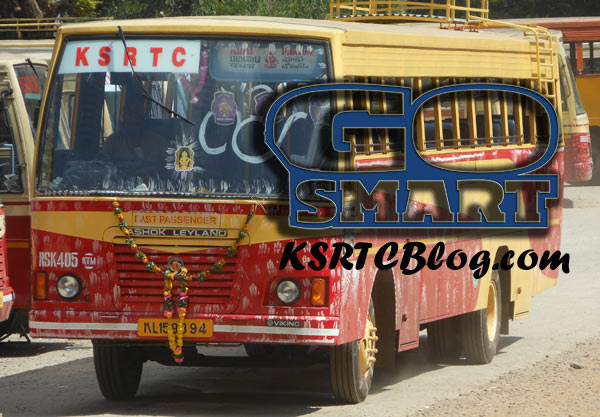 KSRTC will purchase a new batch of ETMs, which can read the smart passes, in two months for which tender procedures have already started.
"With the introduction of the new technology KSRTC will have more accountability. As of now, we are failing to calculate the exact revenue collected from season tickets and concession tickets. At present, the conductor just notes down the season tickets and concession tickets manually, and people misuse such tickets," said a senior officer.
As per an agreement between the state government and KSRTC, the former is supposed to compensate the loss sustained to KSRTC by allowing concession tickets. "However, as we are unable to produce the exact figure of concession tickets and the money collected, the subsidy amount is not given to us. This has led to huge financial burden on KSRTC. Once the RFID card system is introduced, the concession tickets and collection details can be compiled in real time at the main server installed at the corporation headquarters in Thiruvananthapuram," the officer added.
Currently, RFID cards are used in many metro transport services in other parts of the country including the Brihanmumbai Electricity Supply and Transport (BEST) bus services. The tender procedures for introducing the cards will start in January third week, said sources.
Source: Times Of India