Union Minister for Petroleum and Natural Gas M. Veerappa Moily's announcement that his ministry was thinking of providing subsidised high speed diesel to State transport utilities (STUs) again has provided fresh hope for the loss-making Kerala State Road Transport Corporation (KSRTC).
Mr. Moily hinted that the Petroleum Ministry was contemplating withdrawing an order issued early this year that made it mandatory for the STUs to buy high speed diesel at market price. The decision comes in the wake of representations made by the STUs and Chief Ministers, including Oommen Chandy, to provide high speed diesel to the transport undertakings by removing them from the bulk consumer category.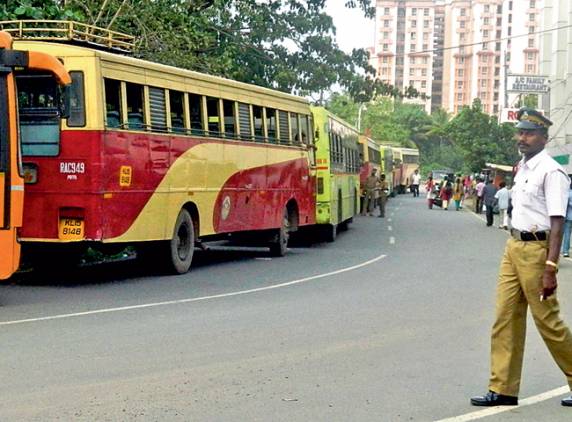 The Ministry was forced to rethink as oil marketing companies reported that the dual pricing mechanism was not working as the transport utilities were taking fuel from petrol pumps hindering the functioning of retail outlets and in the process wasting fuel. Since the decision to sell diesel to the bulk consumers at the market price had been taken by the Cabinet, any relaxation of the directive could only be taken by the Cabinet, it has been pointed out.
Mr. Moily has said the ministry will consider allowing the STUs to purchase diesel at the subsidised price in view of the need to encourage public transport. But, this will be subject to their active cooperation in the conservation campaign of the ministry. The Supreme Court, while striking down a Kerala High Court order, had ruled against providing subsidised diesel to the bulk consumers such as the Railways and State transport corporations on September 16.
Since then, the KSRTC was purchasing diesel at the market rate of Rs.71.25 a litre for its 6,129-strong fleet compared to the retail and subsidised price of Rs.54.91. In Kerala, the government cannot increase the bus fare as the 14,000-odd private stage carriers will benefit. Private carriers are not bulk consumers and hence they get diesel at subsidised rate. If the KSRTC is allowed to buy the daily requirement of 4.3 lakh litres of diesel at subsidised price, it will give a breather for the utility, which has a monthly revenue-expenditure deficit of Rs.90 crore.
The Hindu