Quick-Thinking Auto Driver Helps Nab Thieves Fleeing With School Teacher's Bag!
A 37-year-old rickshaw driver, G Suresh Kumar, was returning home at around 9 pm when the screams of a woman perturbed him. He witnessed a trio on a bike snatch her bag and speed away as she sat in another rickshaw.
Leaping into action, Kumar, whose rickshaw was right behind the woman's vehicle decided to chase the thieves.
Without giving it a second thought, he slammed his rickshaw into the robbers' two-wheeler, the impact of which led them to fall on the road. The passersby, who heard the commotion, caught two of them, while one managed to escape.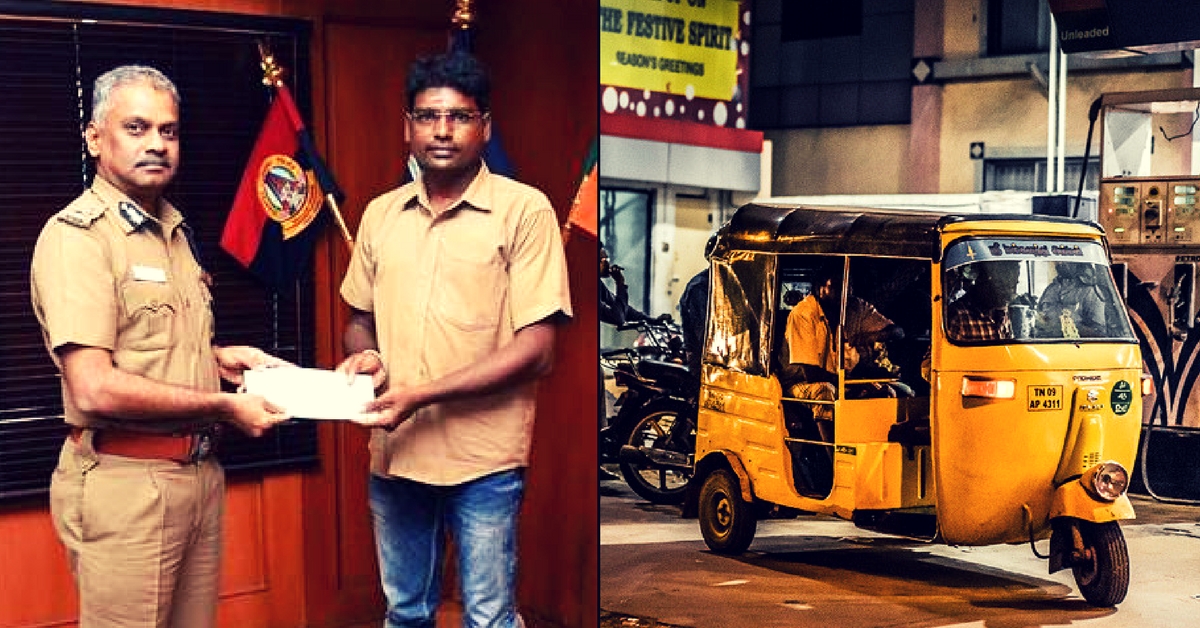 The two youths, aged 20 and 21, from KK Nagar and MGR Nagar, were then handed over to the Egmore Police and their bike was seized too. With the interrogation that followed, the police were able to get the third accused in custody, who was a juvenile.
S Mariamanonmani, who works as a government school teacher, hails from Tiruvannamalai. She came to Chennai to visit her relatives and was returning in an auto after shopping with her family in Purasawalkam. As her auto-rickshaw reached Nair Bridge around 9 pm, a three-member squad on a bike snatched her handbag. The bag contained cash, her mobile phone, Aadhaar and debit cards, reported The Hindu.
Thanks to Suresh Kumar's quick thought and action, not only were the robbers snatched but also got Mariamanonmani her valuables back intact.
The rickshaw driver was then invited to the office of Police Commissioner A K Viswanathan, where he was lauded for his actions and bestowed a reward.