Preparations under way for coir fair
Pictures depicting the history of coir have been painted on the walls of the KSRTC bus stand here as part of a campaign launched for the forthcoming international coir fair, Coir Kerala, being held from October 5 to 9 at EMS stadium here.
The campaign would be a novel initiative to protect public places at a time when public property was being destroyed on various counts, District Collector T.V.Anupama said while inaugurating the programme. Artists have already undertaken a scheme to make paintings that highlight the development of coir industry on the walls of various schools and institutions.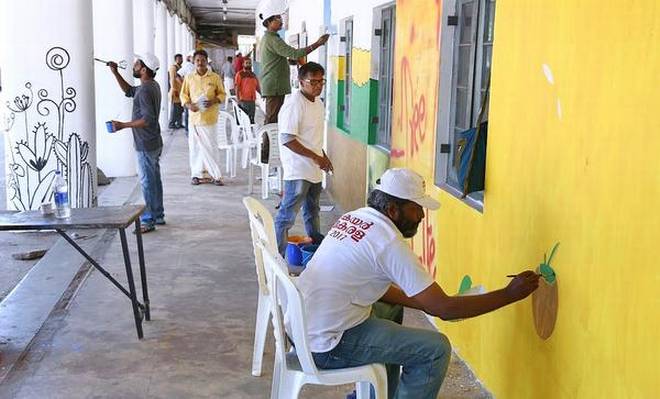 The logo of the coir fair was released at a function held here recently.
The logo presents a picture of the cross section of a coconut, resembling an eye as well as pearlspot, the variety of fish available abundantly in the backwaters of Alappuzha.
Seventh in the series of the annual coir fairs, this year's event will consist of an international exhibition of coir products and machinery, seminars and business sessions. The fair is being organised by the Directorate of Coir Development, under the Ministry of Coir, Government of Kerala, with the help of Ministry of Commerce & Industry, Government of India.
Delegates from 60 countries are expected to participate in the fair. Seminars will be held on topics such as coir composites, coir geotextiles, application of coir in construction field, product diversification, coir for prevention of sea erosion and mechanisation of the coir industry.