'Operation Breakthrough' – Kochi is back to its life
The continuous rain which made the life in the city out of gear has got a small break. The highest rainfall in the last 24 hours is reported in Ernakulam city, which is 19 cm.
Because of the heavy and continuous rain since Sunday night, major areas of the city have been flooded with water. But today the city is getting back to its normal life.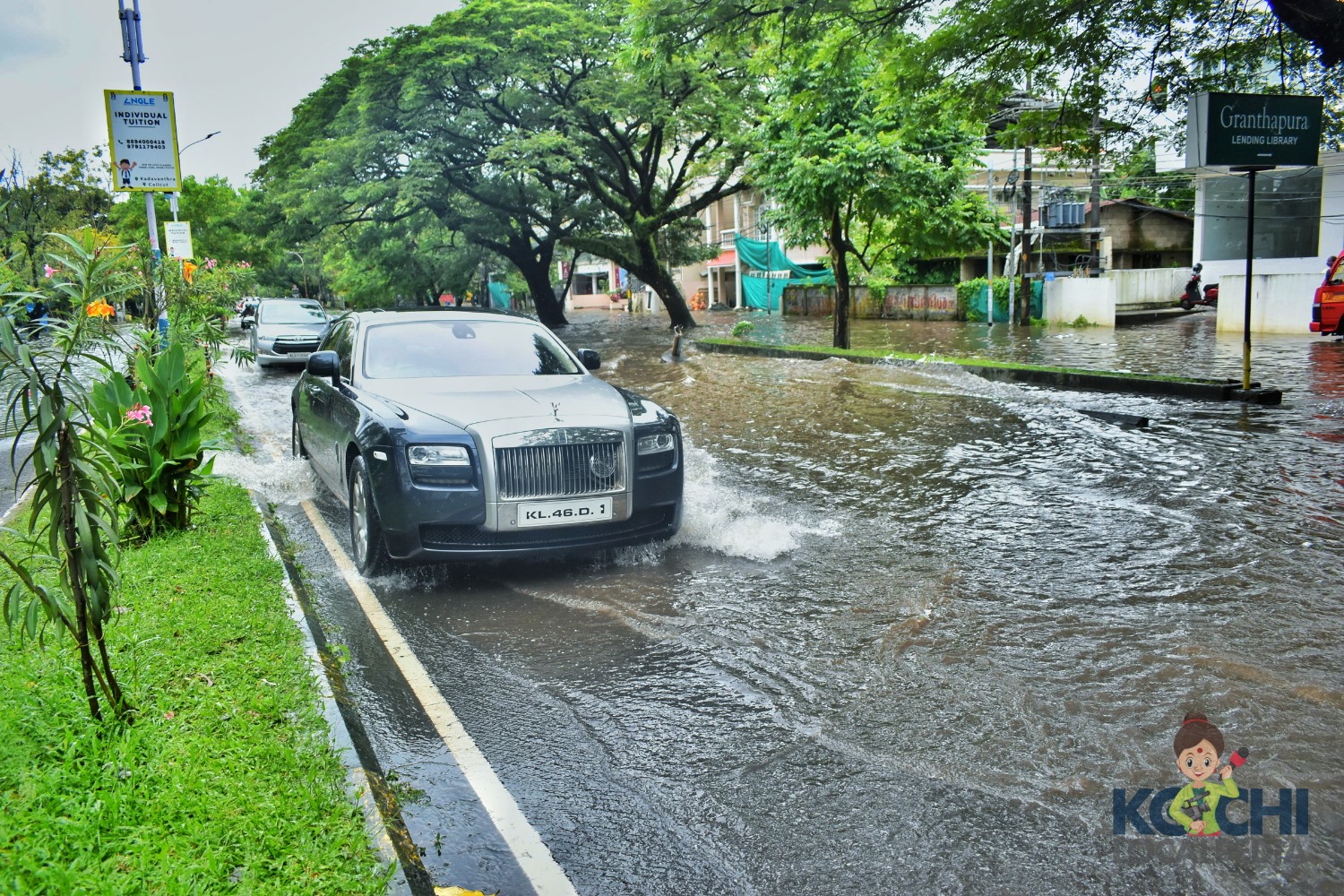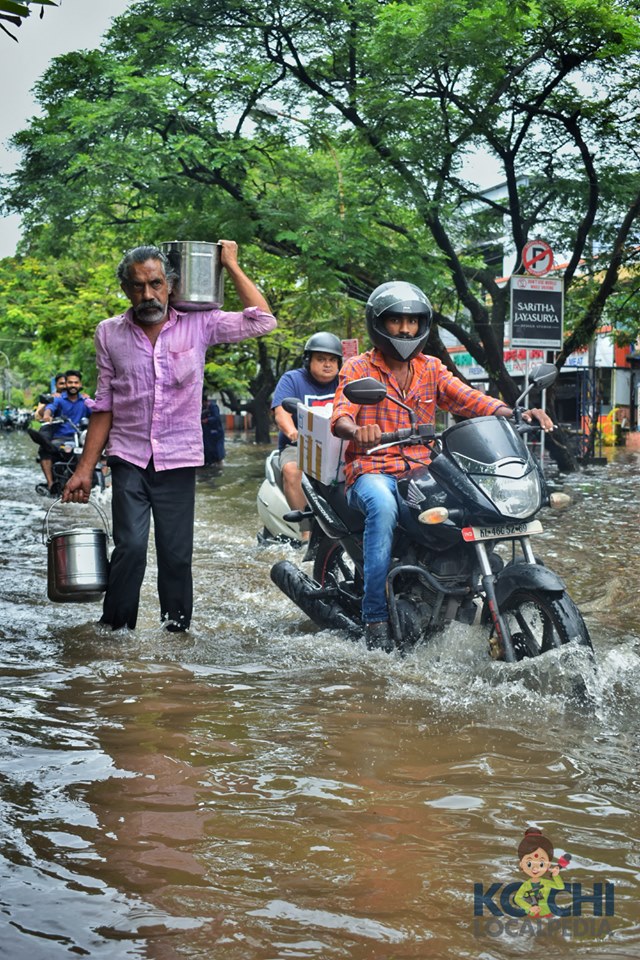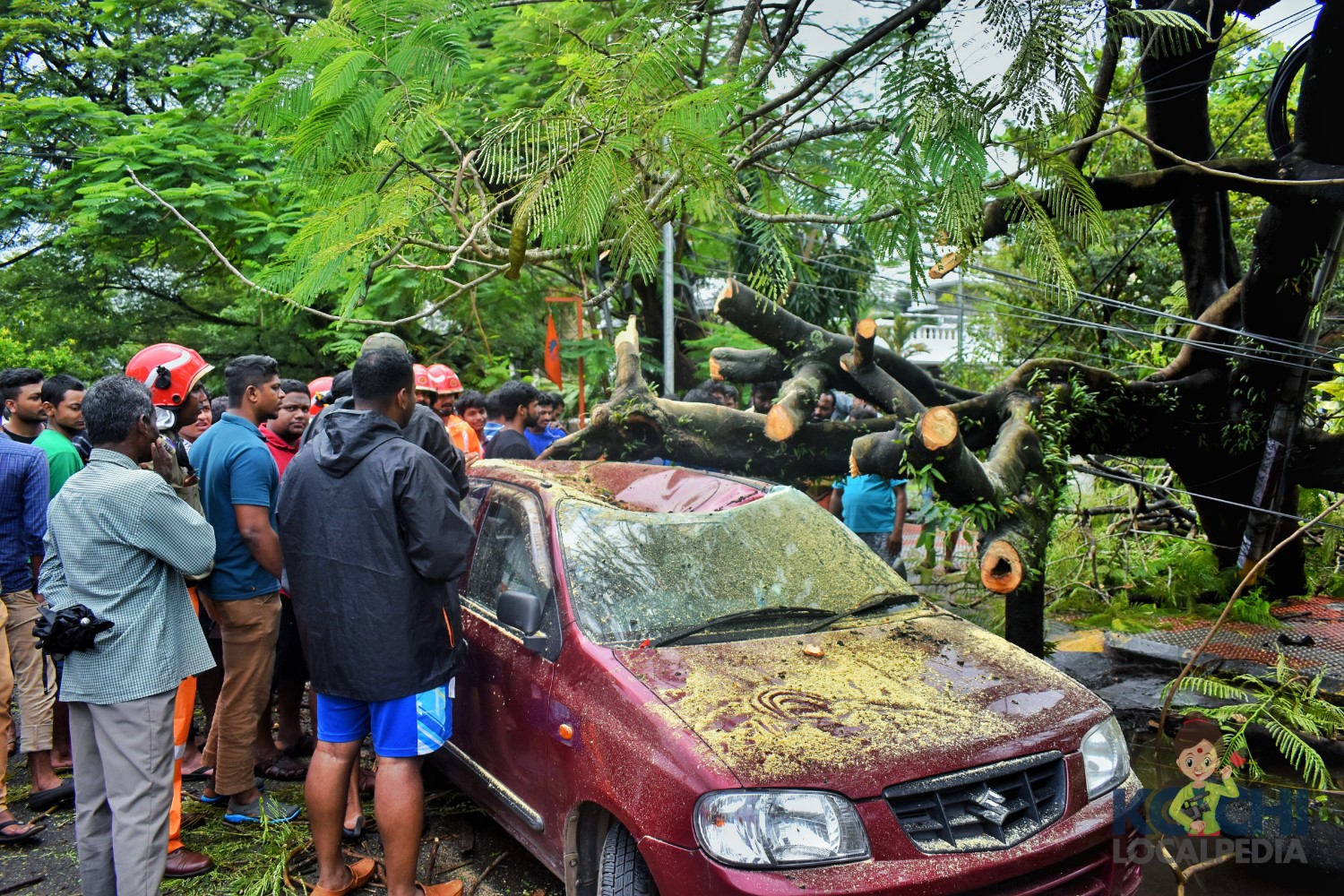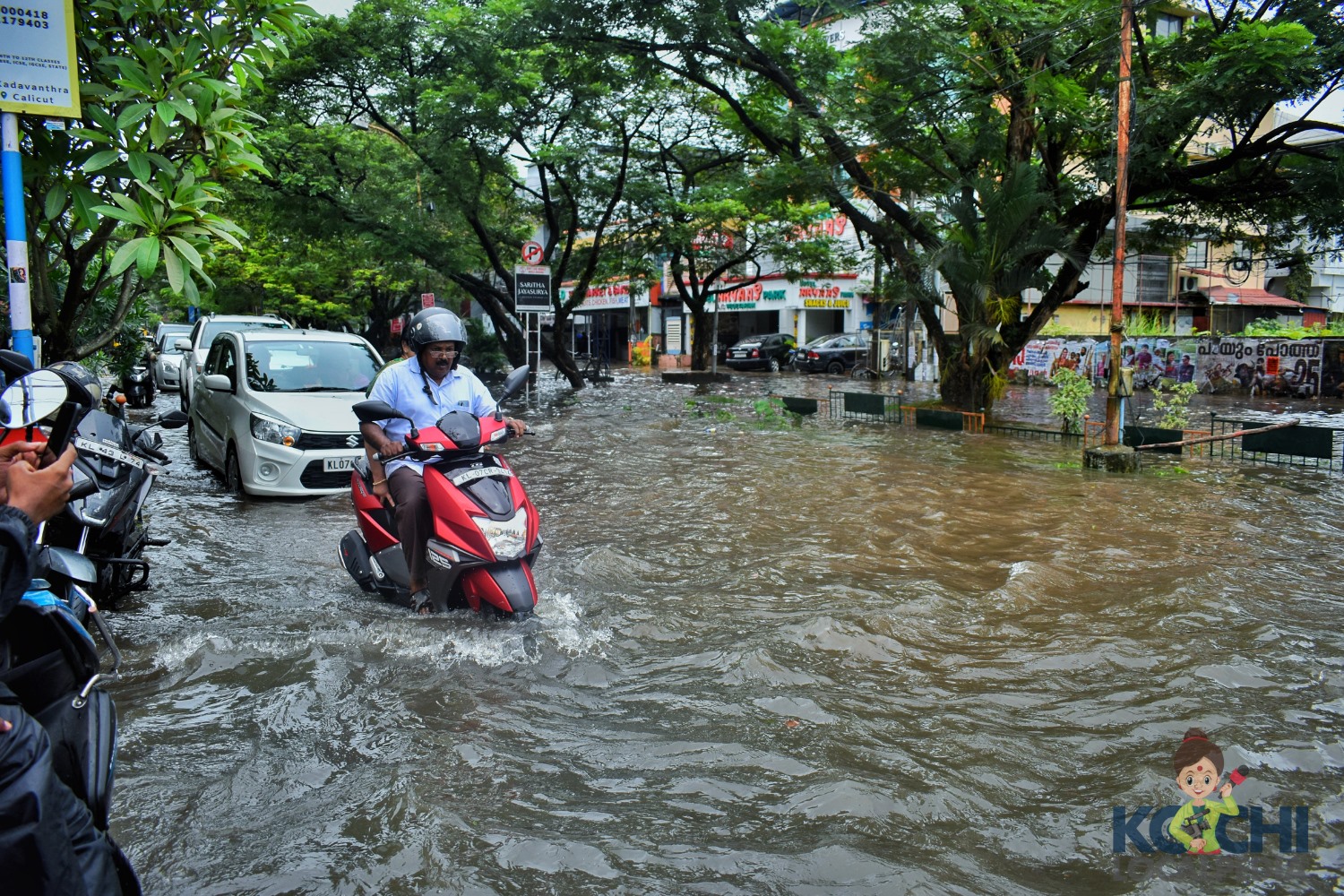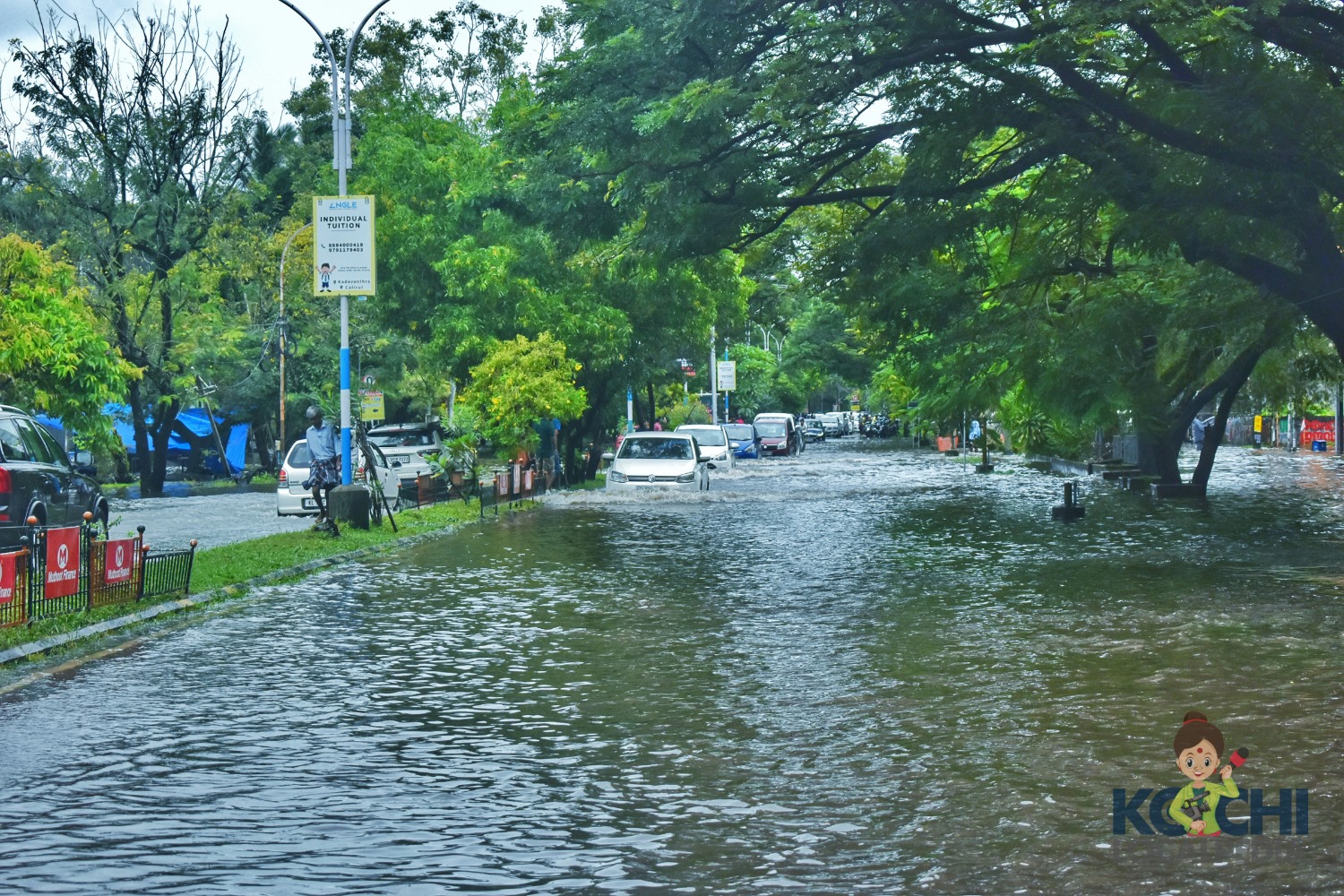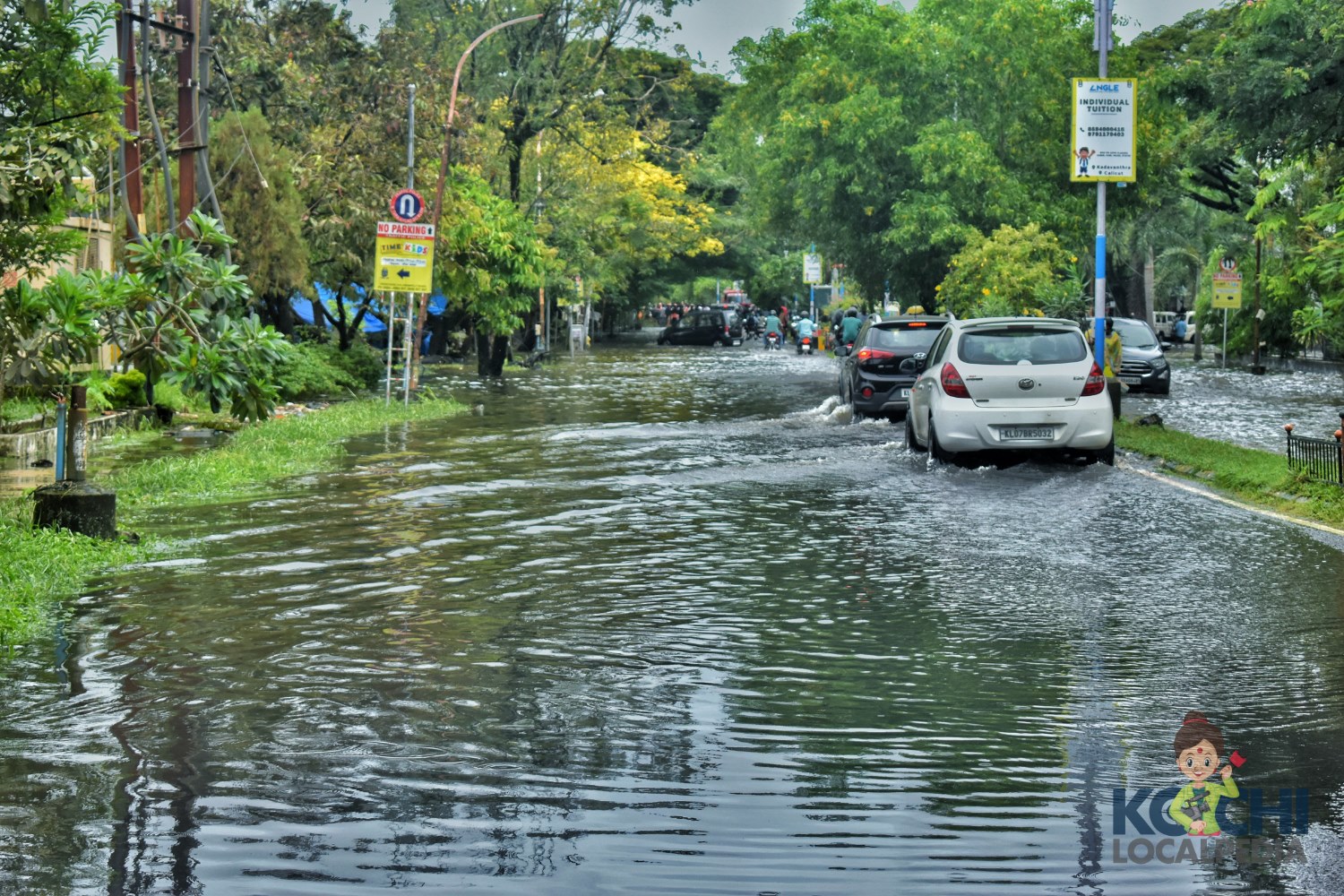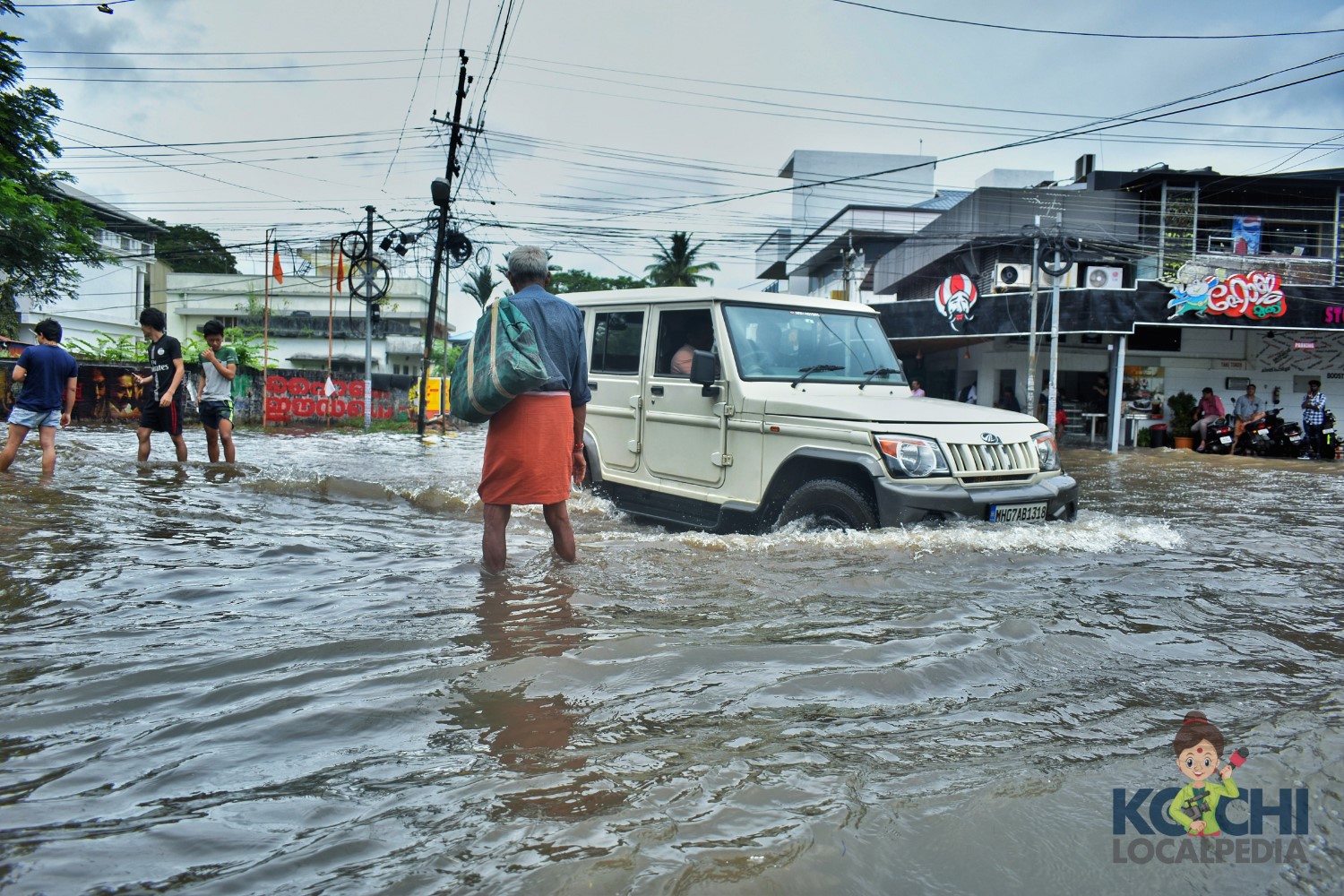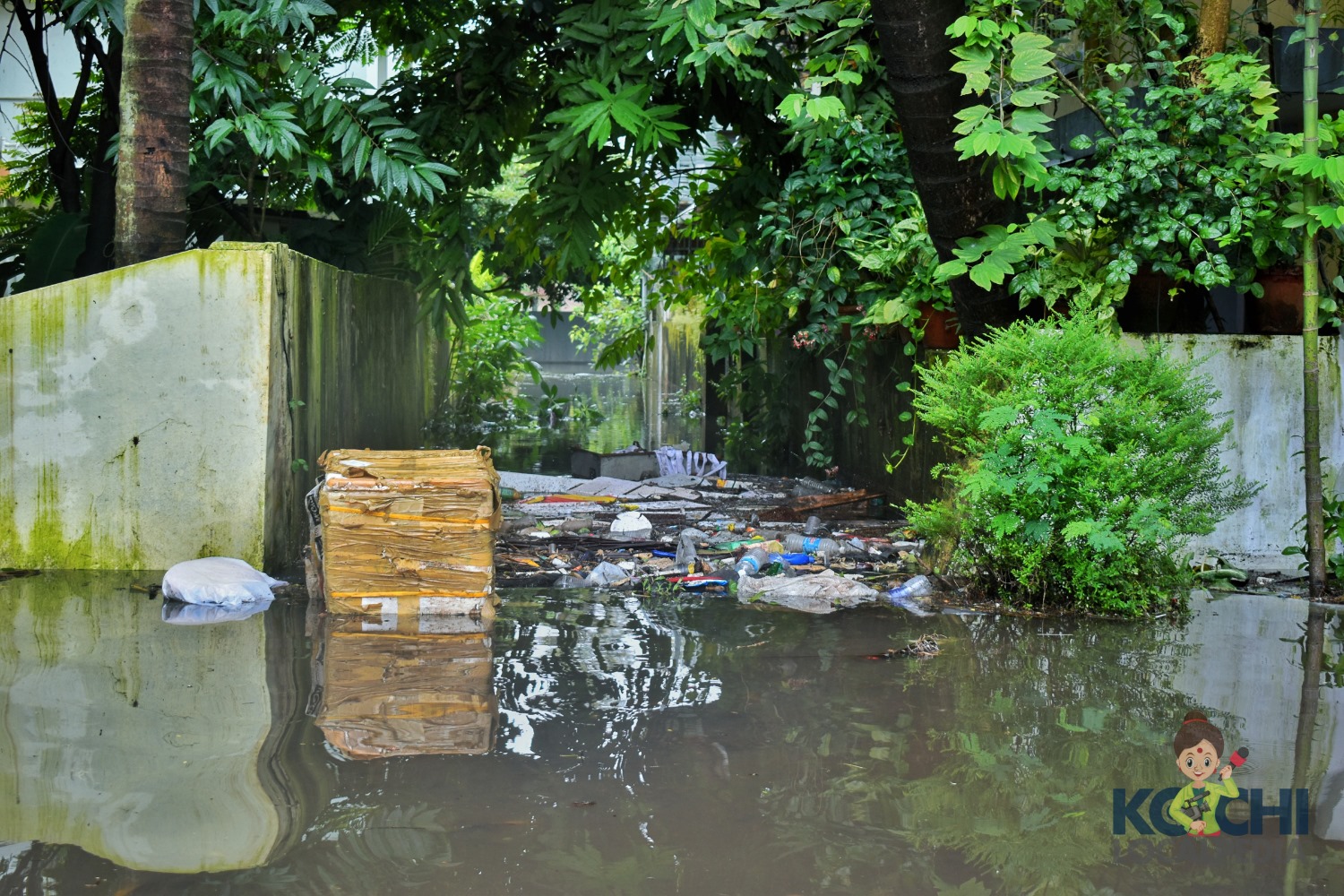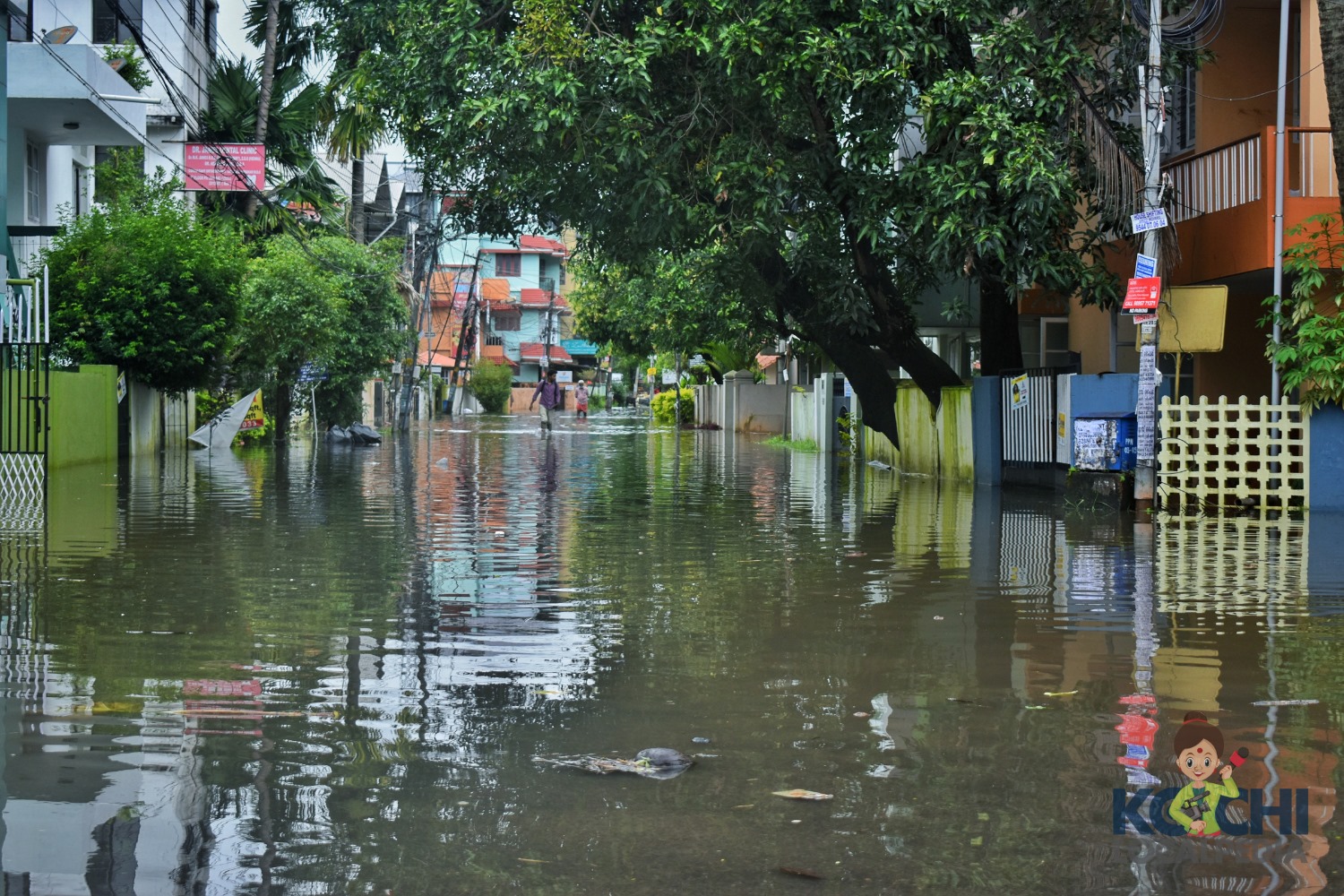 The 'Break Through' project launched yesterday by collector S Suhas, under the direction of the Chief Minister to solve the water logging problem caused by heavy rain, helped the people more.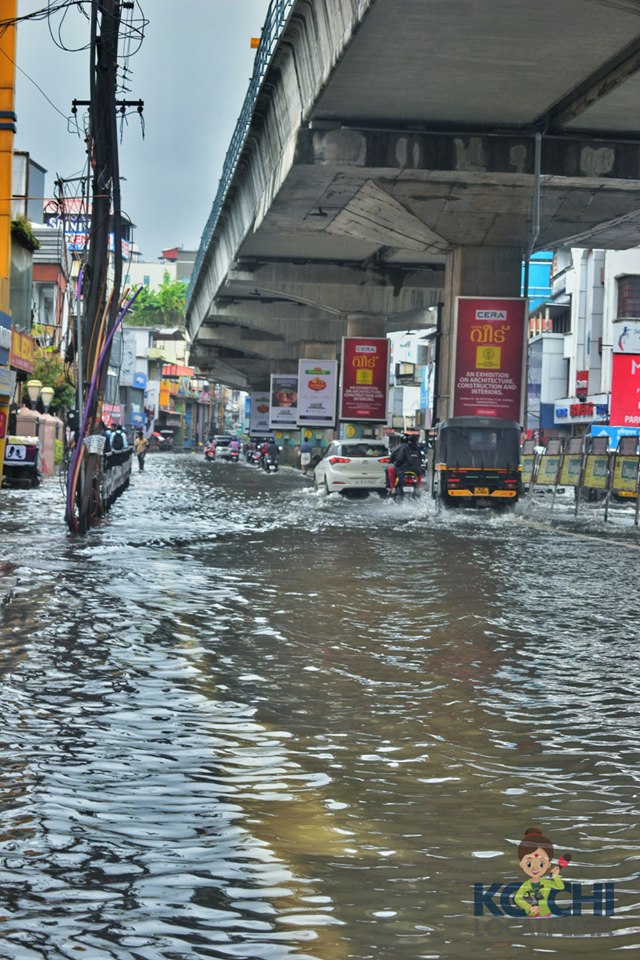 The project which started by associating with the stakeholders started by clearing the waterlogging at KSEB substation in Kaloor on Monday night.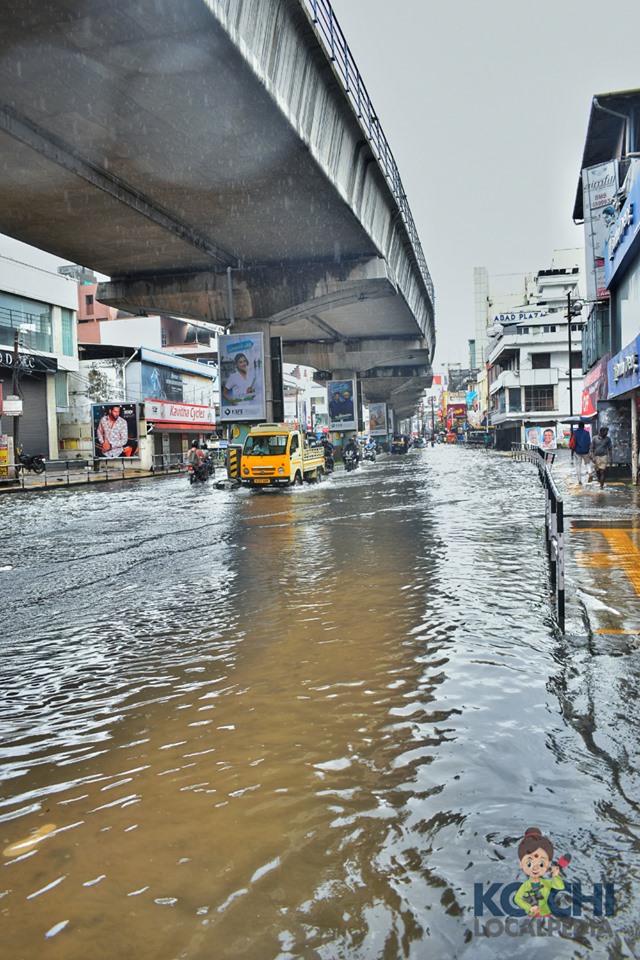 In about 4 hours, more than 2800 employees of various government departments and many members of the public took part in the cleaning project.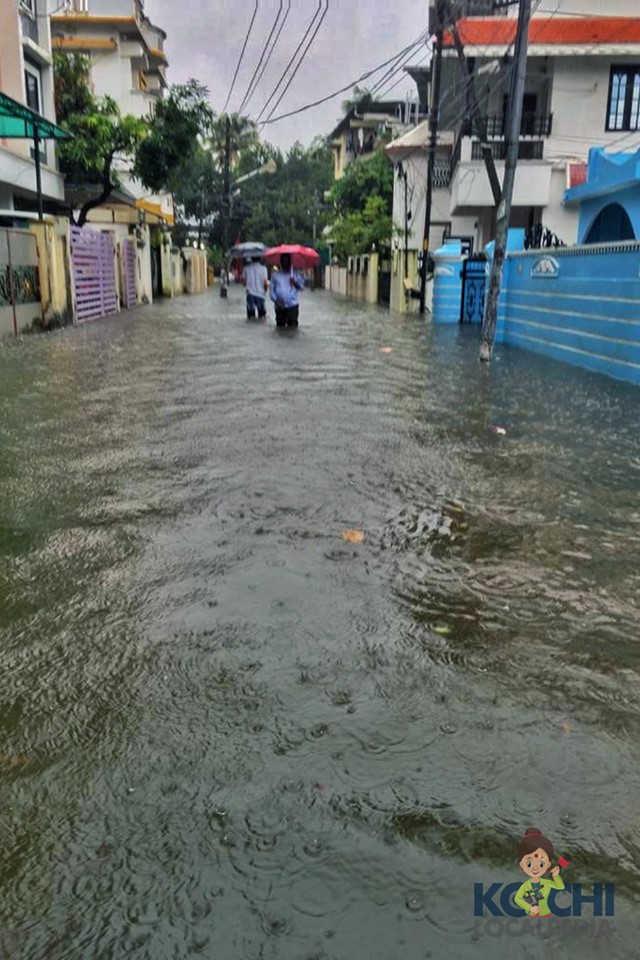 The district administration has opened 9 relief camps in the district after torrential rain submerged the low-lying areas in the city.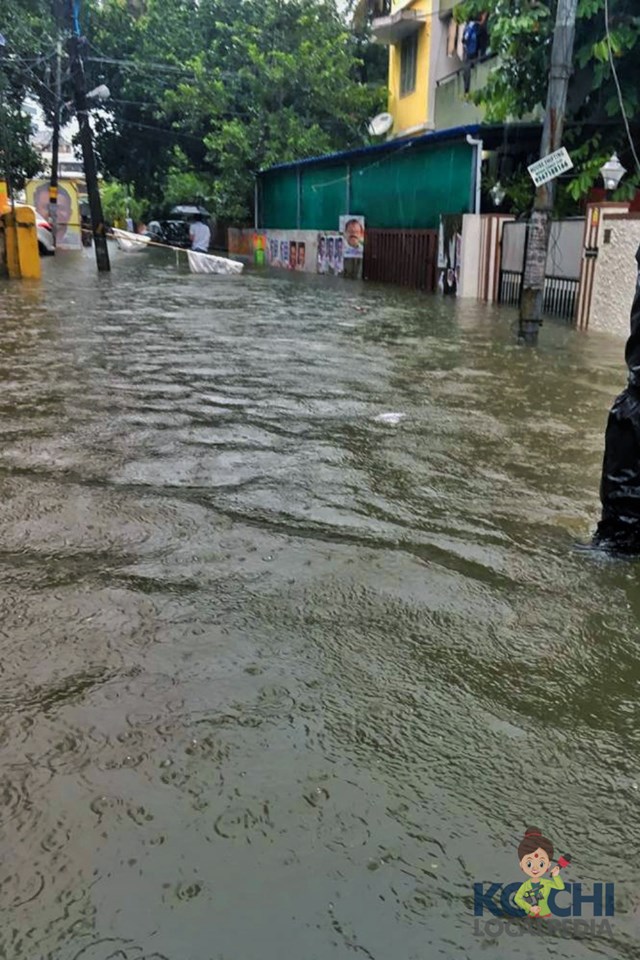 Due to heavy rains, water and electricity was interrupted. Train services have been suspended following the flooding of the South Railway Station, but the services have been restored as of late.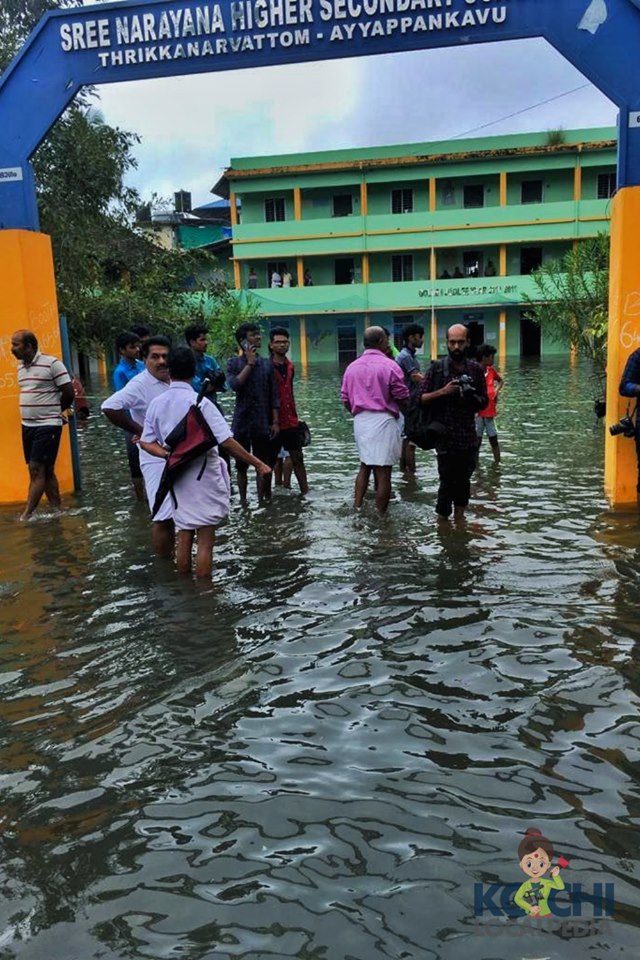 In the meantime, hundreds of people affected by unprecedented flooding of their houses besieged Jawahar Nagar during afternoon and late in the evening on Monday, demanding dismantling of a bund constructed by the Kochi Corporation across Chilavannur Lake as part of a proposal to link Elamkulam on S.A. Road with Jawahar Nagar through an elevated walkway cum cycle track.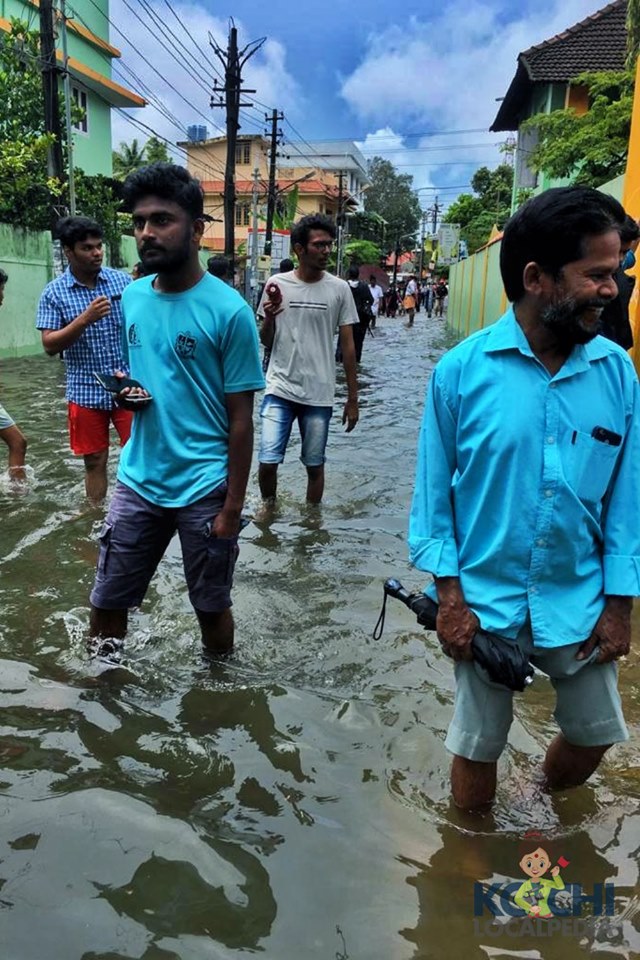 They joined activists of AAP in dismantling a portion of the bund, which they said led to the obstruction of free water flow.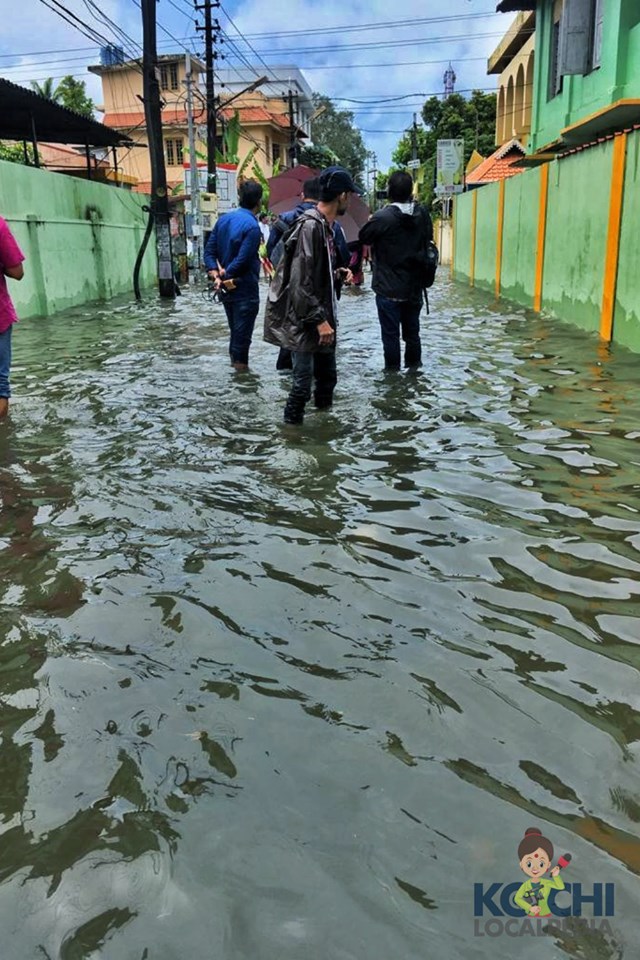 However, 'Operation Breakthrough' is a temporary measure which had to be implemented due to the inefficient drainage networks in the city, along with the apathy of the Kochi Corporation, NHAI and the Railways, which were supposed to clean the canals and smaller drains before the monsoon.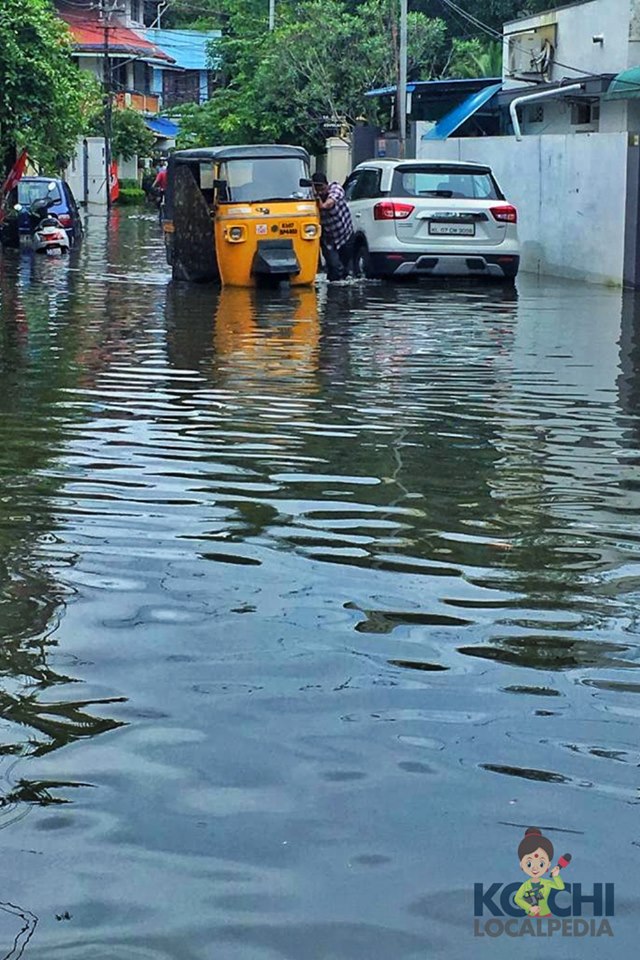 Nevertheless, town planning experts reiterate that the poorly-planned city and technology that date back to decades, could be the primary culprits of the recurring situation.
Source – Kochi Localpedia.