The drivers of the 'silver line jet' buses launched recently by the KSRTC are on the horns of dilemma – whether to 'speed' or not.
The drivers of these buses are fined frequently by the traffic police for overspeeding, and much to their dismay, if they do not drive fast, the destination could not be reached on time.Above all, the passengers are having a tough time reaching their destinations on time.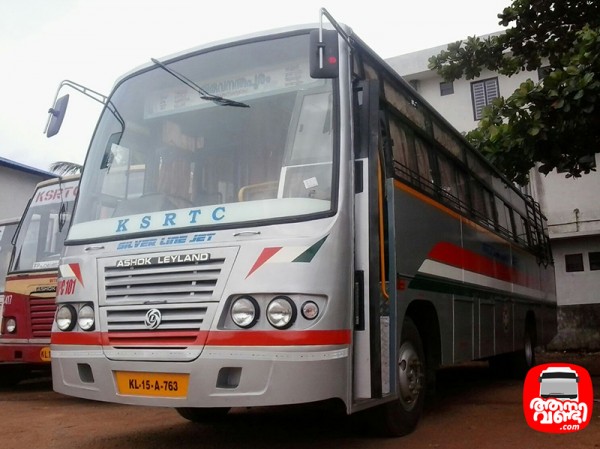 "As per the Motor Vehicle rules, we are not supposed to drive above 60 km/hr speed. There is no speed governor attached to the bus. We cannot escape the surveillance camera attached and end up paying a fine of `500. It becomes a real problem when we have to constantly pay the fine. One driver had to even pay the fine 21 times. That's a huge burden on our pockets, apart from the troubles already given by the corporation," said V V Haridas, state general secretary, KSRTE Welfare Association. Around 10 drivers were fined and that too for no fault of their own, he added.
Meanwhile, Transport Minister Thiruvanchoor Radhakrishnan said the speed limit for a silver line jet is 70 km/hr. "And the drivers are adhering to it," he said. However, Haridas said a driver was recently fined for driving at a speed of 66 km/hr.
Even KSRTC managing director Antony Chacko backed what the Transport Minister said.
"The silver line buses have never reached the destination on time. They are always late by one or two hours," says A Rajan, who travels by silver line from Thiruvananthapuram to Kozhikode.
A vehicle supervisor of the KSRTC, on condition of anonymity, pointed out yet another major flaw of the corporation. "The silver jet services were launched with several promises such as push back seats, free wifi for passengers and CCTV surveillance for the safety of passengers. However, just a week after the new service was launched, the KSRTC ran an 'Express' bus on one route, citing that the silver line jet was not serviced. This shows the callous attitude of the corporation," he pointed out.
According to the drivers, revising the running time is the only solution. "It has been years since the running time was revised. There are instances where drivers are fined, remanded and jailed. The drivers are always at the receiving end," they added.
News: New Indian Express