Passengers of Kozhikode-Bengaluru KSRTC bus looted
Passengers of a Kozhikode-Bengaluru KSRTC bus have been robbed of gold and cash by a gang of four at Channapatna, 65 kilometres from Bengaluru.
The incident happened at around 2.45 am on Thursday. The bus departed from Kozhikode at 6 pm on Wednesday.
The driver stopped the vehicle at Channapatna to attend nature's call when a 4-member gang armed with daggers threatened the passengers and robbed them of gold, cash and other valuables.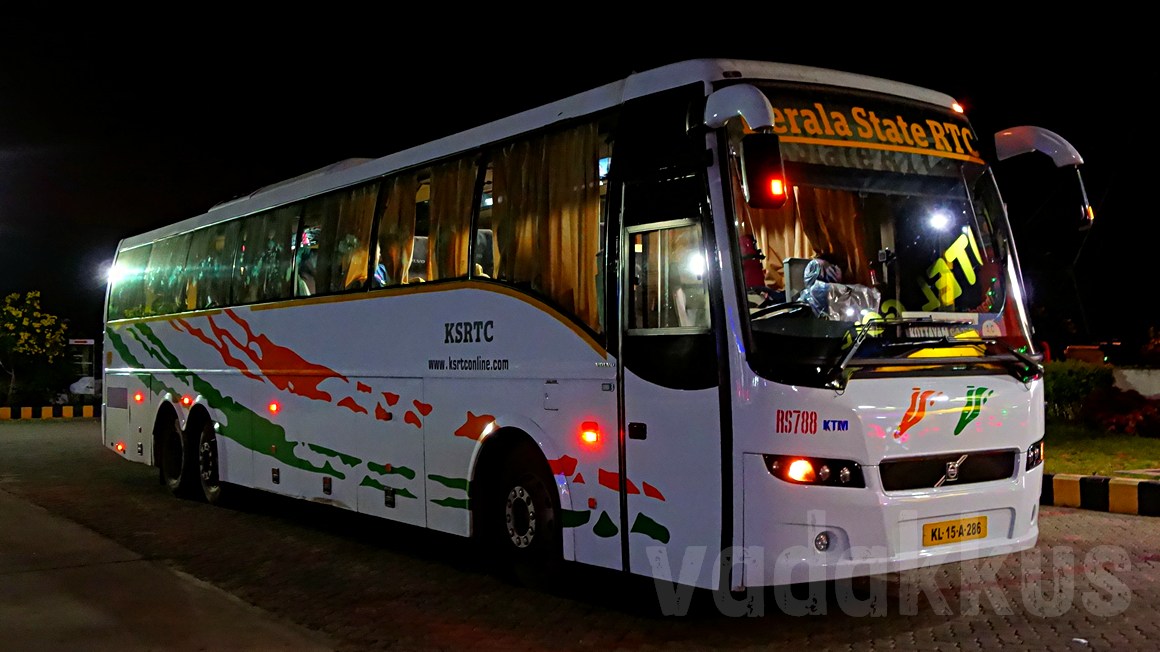 One of the passengers told Mathrubhumi News that at first they could not figure out what was happening. Hearing the mayhem, the driver rushed back to the bus and started the vehicle.
Later, the driver took the bus to Channapatna police station. There were around 45 passengers in the bus. All are safe and were taken to Bengaluru in other buses.