The Kerala State Road Transport Corporation (KSRTC) management has approached the Transport Commissioner demanding action against private bus operators who are yet to stop super-class services.
According to KSRTC officials, private operators are still plying super-class services in 32 routes, violating the High Court order, thereby causing a major revenue loss to the cash-strapped corporation.
KSRTC Chief Traffic Officer G Anil Kumar told Express that they had identified 32 routes in the state where private operators were still operating super-class services. Following complaints from the zonal offices and bus employees,
KSRTC had earlier launched a special drive and identified the 32 super-class routes. "A complaint, which includes details of the buses including number, route and time, was submitted to the Motor Vehicle Department," Anil Kumar said.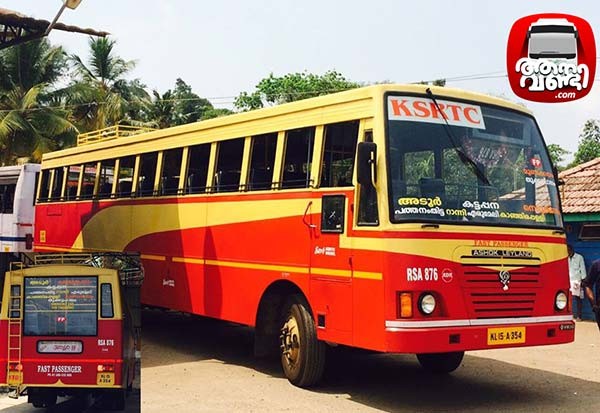 "We have introduced new buses only in these routes to rope in maximum revenue. The crisis will turn worse if this trend continues."
The High Court had upheld a government order of July 16, 2013, that empowered KSRTC to operate fast-passenger and services above it as super-class services. Following this, it was decided not to renew the permit of 241 private super-class buses and instead replace them with KSRTC buses, of which 160 have been taken over so far. KSRTC finance manager R Sudhakaran said the corporation incurs a revenue loss of `2 lakh per day. "At present, the maximum daily earning is `11,000 while the expected amount is `17,000 for every schedule. This means each schedule loses `5,000, as private buses operate along side our buses," he said.
KSRTC officials have accused the Motor Vehicle Department (MVD) authorities of working hand in glove with the private operators. Kozhikode zonal officer, Mohammed Safarulla, alleged that the transport officers in the region have given a cold shoulder to the complaints submitted by KSRTC. "We have issued several complaints at various RTOs. This testifies how the MVD officials are lax in ensuring support to the corporation and enforcing the law," he said.
He alleged that MVD has no proper data regarding the licence of the buses plying super-class services.
"Officials are groping in the dark while they ask about the details and validity of the licenses of the private buses," he said. Anil Kumar also put the blame on MVD alleging that the department was sitting on the complaint without taking any steps.
Joint Transport Commissioner (enforcement), P A Sainudheen said stringent action will be taken against such buses based on complaint. "We can seize them if details are available. Special drives will be launched if needed," he added.
Meanwhile, R Mohankumar, Kerala State Ltd stop Bus Operators' Association state secretary, refuted the allegations saying no such buses were plying.
News: New Indian Express