KSRTC plans new circular service from High Court Junction
Though the Kerala state road transport corporation (KSRTC) feeder service for Kochi Metro last year had to be stopped owing to poor passenger footfall, the public-sector behemoth is set to start a new circular service from High Court Junction.
The KSRTC which introduced 18 low-floor buses for running feeder services when Metro began operation in June last year is wary of not making the same mistake again. This time, KSRTC will start the feeder service with one bus and that too will cover only 5km in the heart of the city.
The Thiru-Kochi circular service that starts from High Court Junction will touch MG Road and Maharaja's Ground stations and travel via Hospital Road and Menaka and end at High Court Junction.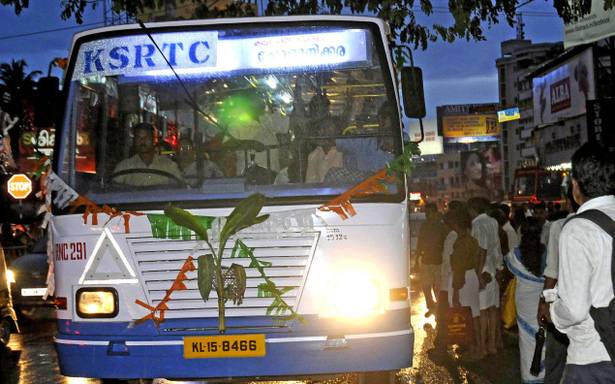 "We have decided to start the service next week on a trial basis. The decision on schedule and stoppages is yet to taken. We can continue the service only if the daily income touches at least Rs 5,000," said Habeeb Muhammed, controlling inspector (general), Ernakulam KSRTC depot.
In the backdrop of huge income from corporation buses during private bus strike last month, KSRTC ran circular bus service to the Vyttila hub. But it had to back out from it as the income nosedived one week after the strike. "We cannot run buses for Rs 2,000 to Rs 3,000 per bus per day. We will conduct the service to Metro stations on trial basis and if the income is below than the expected level, we will have to back out," he said.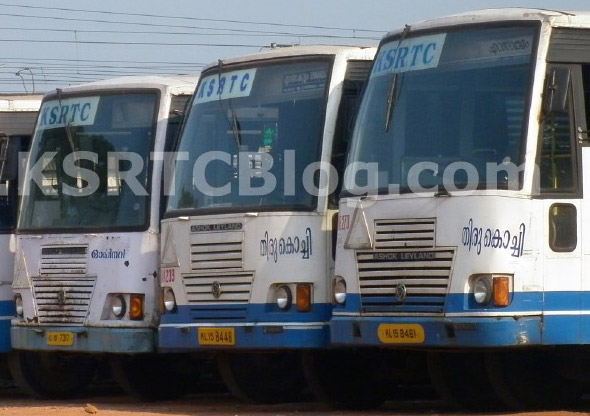 The corporation started its feeder service in June last year after Kochi Metro authorities promised them parking space in front of Metro stations in Aluva and Edappally. But KSRTC did not get any space for parking and the income was poor. This forced KSRTC to send back the buses brought for feeder service, to respective depots within days.
Besides, a feasibility study conducted by the corporation on running circular services for Metro passengers connecting 11 stations between Aluva and Palarivattom through pocket roads in the city has found that the proposal was not viable as large buses are not ideal for these routes.