Door falls off plane mid-air, lands on house in Hyderabad
A low-flying aircraft over the densely populated Lalapet in Secunderabad wobbled in the air before one of its metal doors fell off and crashed onto the empty terrace of a twostorey building.
The plane, flying at 2,500 feet, was owned by Telangana State Aviation Academy(TSAA) and had two pilots in the cockpit. Nobody was hurt in the incident. A painter present on the roof had a miraculous escape as he had walked downstairs for lunch just minutes before the crash.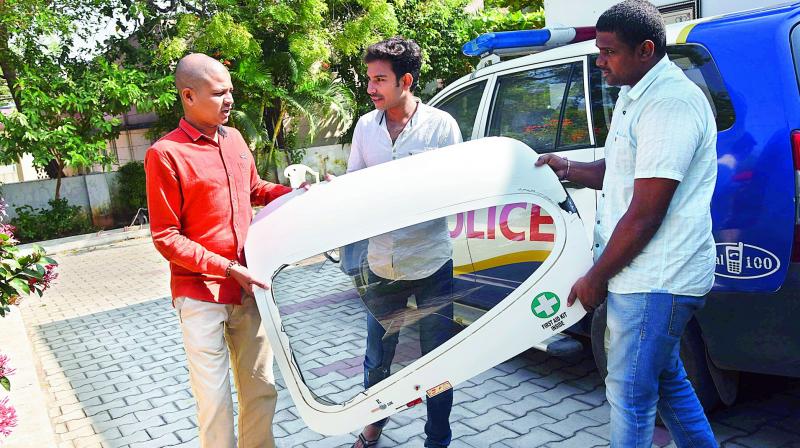 The Director General of Civil Aviation has launched a probe into the accident.
Ganesh Yadav, a local Congress member, was inside the two-storied house when he heard a thud. "It was like an explosion and we ran in panic.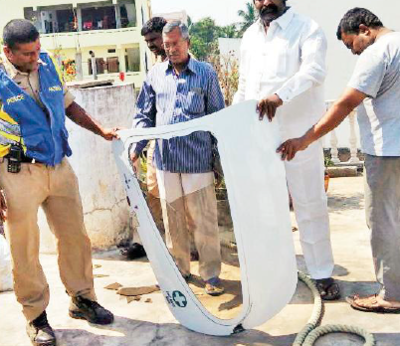 After we went out of the building, neighbours told us that something had fallen off the aircraft," he told TOI. Ganesh, along with other residents, rushed to the terrace of the building and saw the three-foot white door lying near the overhead water tank amid smashed glass pieces.
Neighbours told Ganesh that before the door crashlanded, the tiny aircraft flew perilously close to the buildings in the area. Locals immediately alerted police and the door was seized by Lalaguda police. "We have made a general diary entry, but no case has been registered. Later, we identified that the aircraft belonged to Telangana State Aviation Academy," Lalaguda inspector R Karan Kumar Singh said.
An air safety department official said they had launched an investigation.