While people have long complained about bad roads in the city, the Kerala State Road Transport Corporation(KSRTC) now seems to be paying a big price for them as well. Going by its officials, the air suspension bellows of the low-floor Volvo buses are being damaged like never before owing to the poor roads.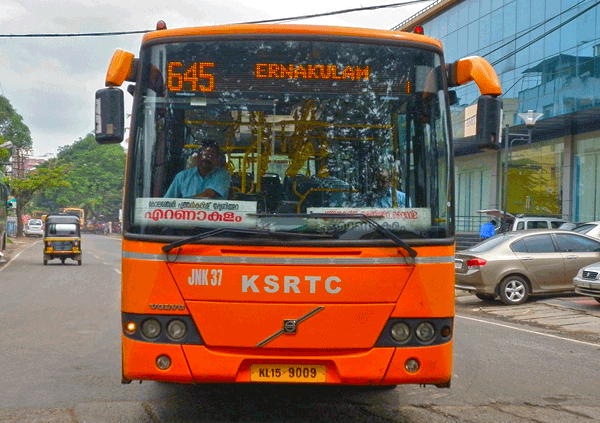 "The Volvo bus components are very sensitive and are being damaged by the bad roads. In the last month alone six buses have been damaged this way and are having to be repaired at a cost over `8 lakh. This is in addition to the regular maintenance work," said a KSRTC official at the Ernakulam depot, adding that it would take at least Rs 1.2 lakh to repair each of the six buses.
"The six-month warranty period has ended for all the buses and the spare parts are being brought from Bangalore.This is in addition to the repair works of the Thiru-Kochi and other normal buses," the official said. The buses running on the Kalamassery and Palarivattom routes in particular see their air bellows damaged on a regular basis, according to him.
Unlike other buses, the front fibre glass of the Volvo buses too is easily damaged. "While the other buses use beedings, the glass on these buses is fitted using strong gums. It's a time-consuming process to get the funds from the insurance company and repair them," he rued.
Source: Deccan Chronicle