Kerala SRTC is running some prestige bus services to Mangalore from various destinations. But the passengers are facing an issue which informed the authorities of KSRTC, required some boarding points at main stops and centers.  The proposed boarding points are Thokkottu Bus Stop, Pumbwell Circle, Kankanady and Jyothi Circle. The fare stages are Uduppi, Manipal, Kundapura and Kollur.
A letter to KSRTC by a Woman passenger for Mangalore boarding points
"Dear Sir,
I am writing this request letter in behalf of Keralites at Mangaluru called Mangalapuram of Karnataka state. Here, in Mangalapuram, there are a lot of Keralites residing as part of Job, Education, Business etc. and most of them are frequent commuters to Kerala and to Mangalapuram. As you know, we have 8 premium class Mangalapuram services including two AC Scania, 5 Super Deluxe and 1 Super Express buses daily from various parts of Kerala.However, we the passengers are facing serious difficulties to use these services.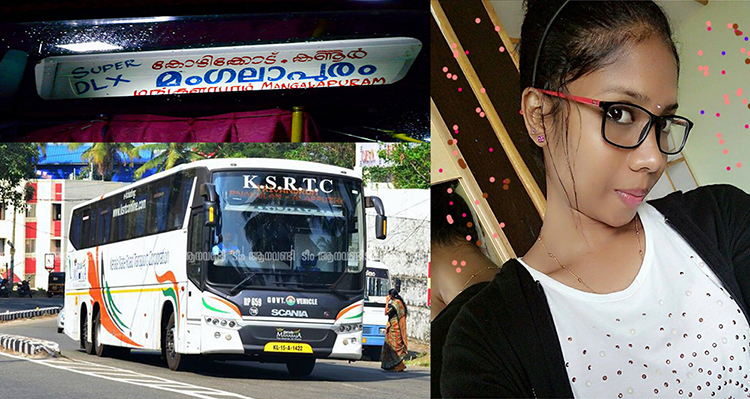 The major issue is the lack of Boarding and Dropping points at various important places in Mangalapuram. When Karnataka RTC and private services are providing enough boarding points, Kerala RTC has just one boarding point at Mangaluru KSRTC Bus Station.
Passengers from different parts of Mangalapuram city find difficulties and are reluctant to go and pick the bus from the Bus Station while other operators are willing to pick them from various points. Appending to that, Kerala RTC buses are passing through the byepass instead of taking the town which spykes the struggle of passengers. So, kindly take action for sufficient boarding/dropping points for these services and insist all the buses to touch all the boarding/dropping points.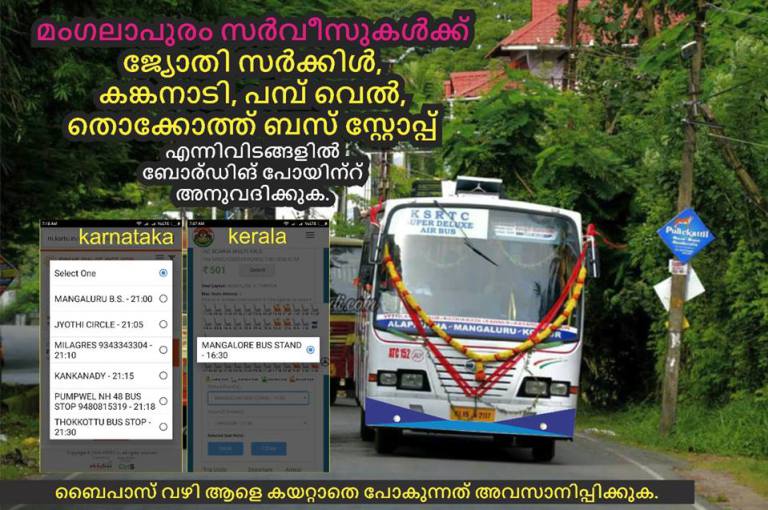 The suitable places for boarding points are as follows:
1.KSRTC Bus Station Mangaluru
2.PVS Circle
3.Jyothi Circle.
4.Kankanadi
5.Pumpwell
6.Thokkoth Bus Stop.
Also there is no reservation counter and helpline number from the part of KSRTC to help passengers even though we have good number of services from Mangaluru. So please take initiative to start a reservation counter at Mangaluru KSRTC Bus Station.
I request you to enquire about this and take necessary actions to implement boarding points with most priority.
THANKYOU – Varsha M."