Pakistan observed a 'Black Day' on Thursday to coincide with India's Independence Day celebrations, in protest at New Delhi's decision to revoke special status for its portion of the contested Kashmir region.
India's decision this month, along with a communications blackout and curbs on the movement of those in Indian-administered Kashmir, caused fury in Pakistan, which cut trade and transport links and expelled India's envoy in retaliation.
Newspapers in Pakistan printed editions with black borders on Thursday and politicians, including Prime Minister Imran Khan, replaced their social media pictures with black squares.
Malayalees conduct 'Pongala' on Pak PM Imran Khan's page after he calls Aug 15 'black day'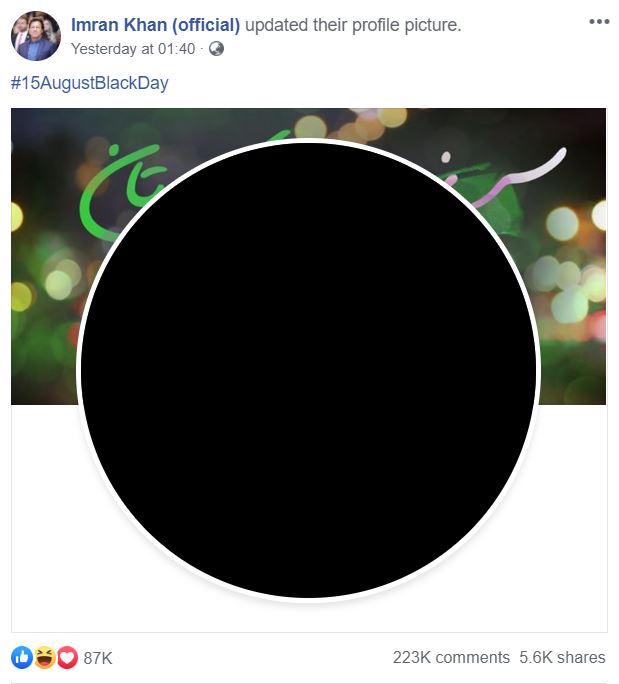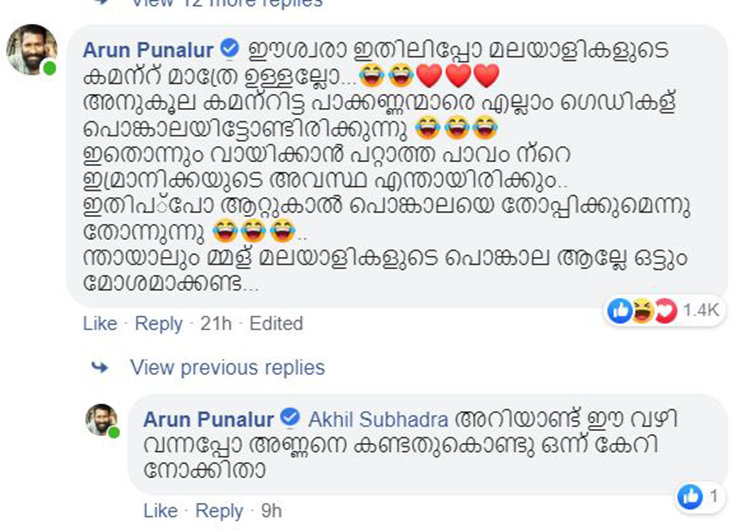 When Pakistani Prime Minister Imran Khan put up a black rectangle as the profile picture on his official Facebook page, it is unlikely that he anticipated the reaction, particularly from a small state across the border.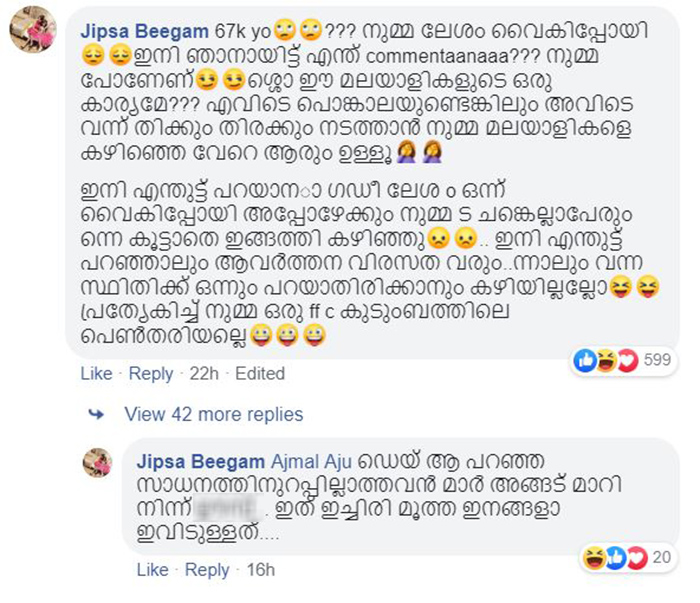 Khan, who changed his profile picture to black on the night of Aug 14, simply wrote #15AugustBlackDay next to the photo.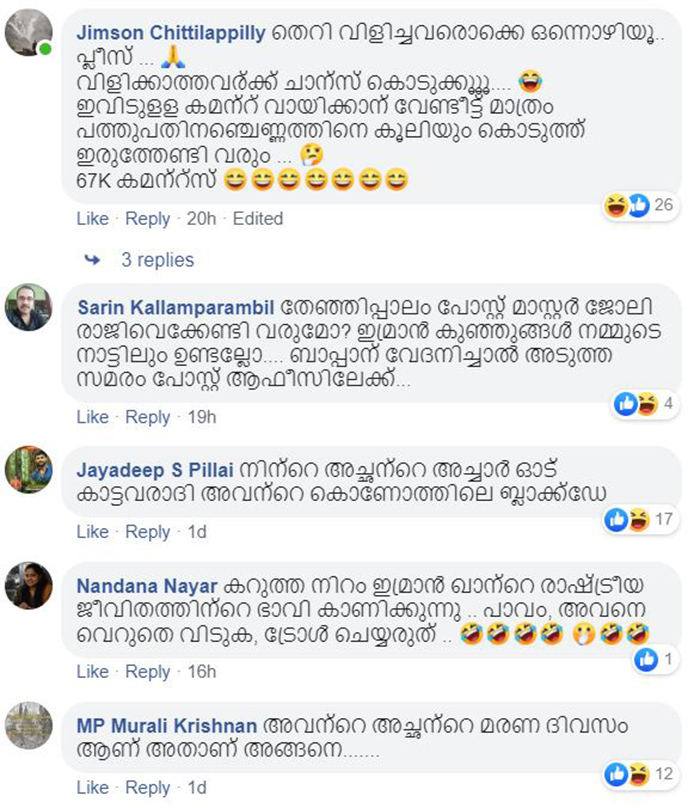 The notification about the profile picture change, which is seen as a post on Facebook, has attracted 1.25 lakh comments (as of 4:40 PM on Aug 15) — the overwhelming majority of which are from Indians mocking Khan.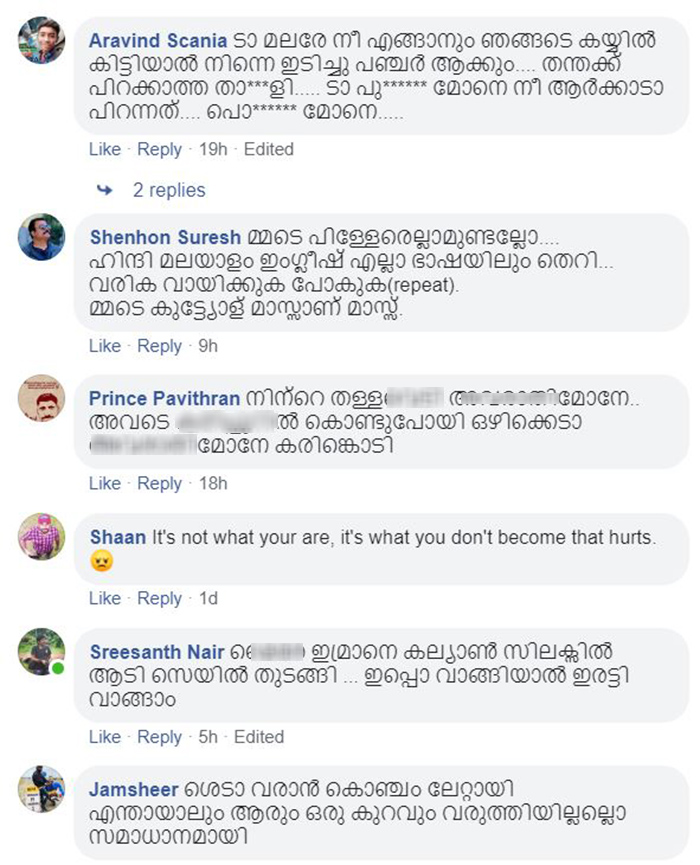 Within these comments, the majority are from the people of Kerala, and many have been left in the South Indian language of Malayalam.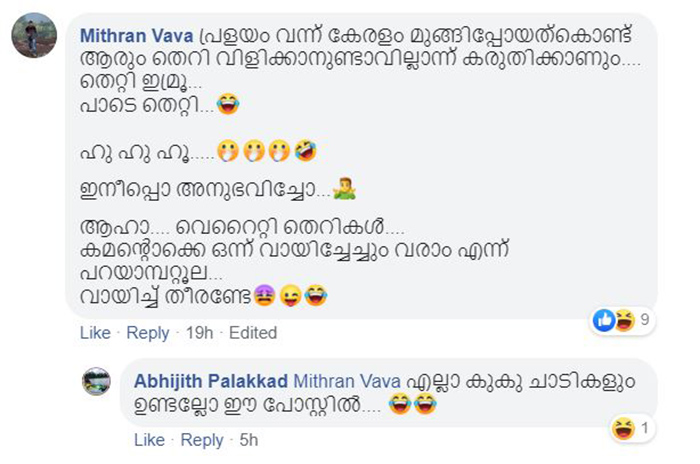 Unfortunately, most of the highly rated comments on the post cannot be reproduced here because of the content, which often contain insinuations about Khan's lineage.
Nevertheless, the highest rated comments are in the Malayalam language, with several such comments notching up more than 2,000 likes.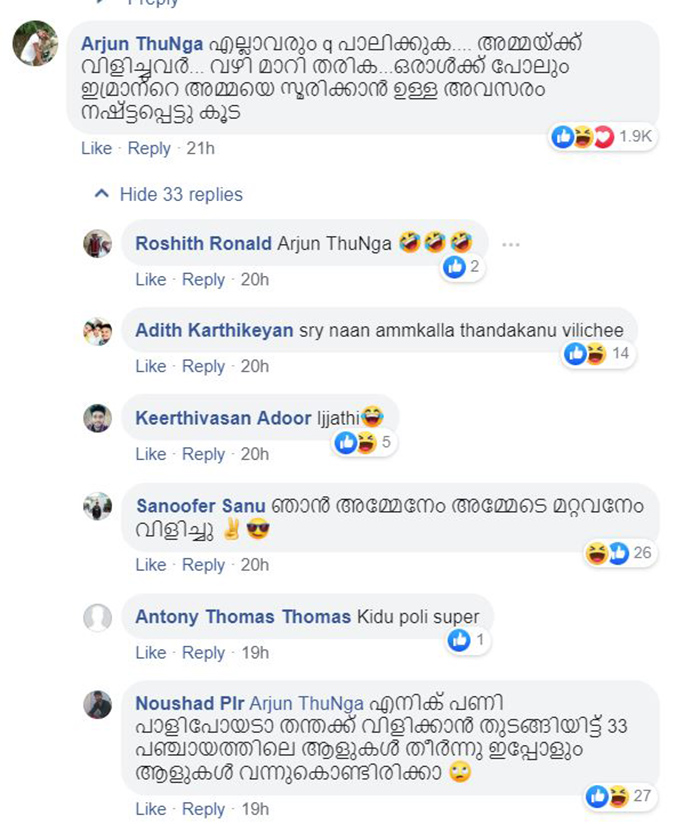 "This is what we call Ponkala (pongal). Hope you had enough," pointed out a Malayali Tojin Mathew under the post.
Pongala or Pongal refers to a co-operative festival in which each person comes with firewood, bricks and utensils to boil rice in front of a temple.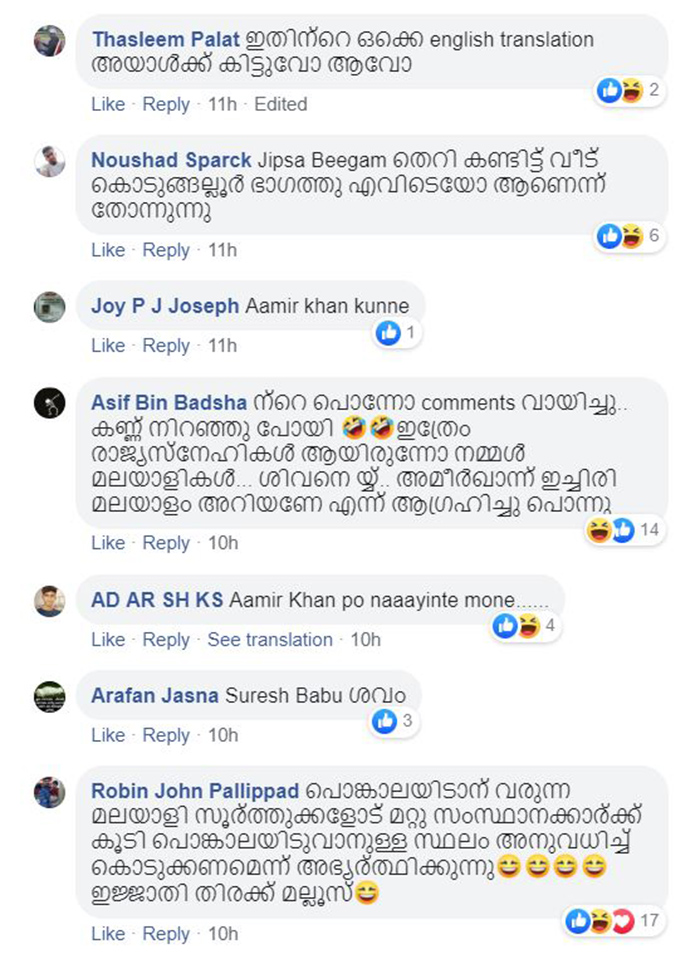 On social media, Pongala has come to mean a co-operative effort to 'send a message' on a particular page or profile in which tens of thousands of people leave comments, giving the owner of the page a 'piece of their mind'.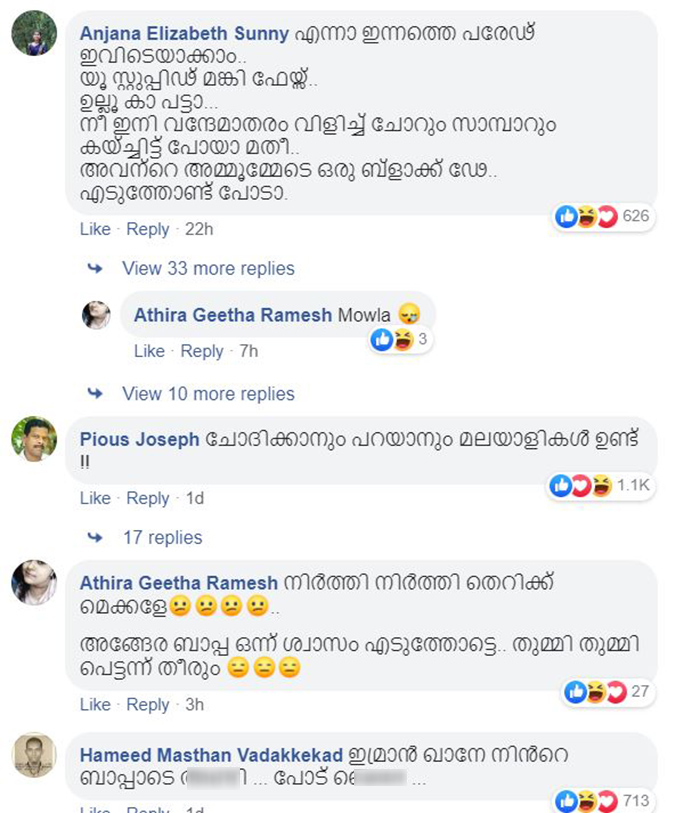 Most of the Pongalas are reserved for local figures, including film actors and politicians who make regressive comments.
Interestingly, in this case, one of the most-liked comments was by Akbar, an Afghan citizen.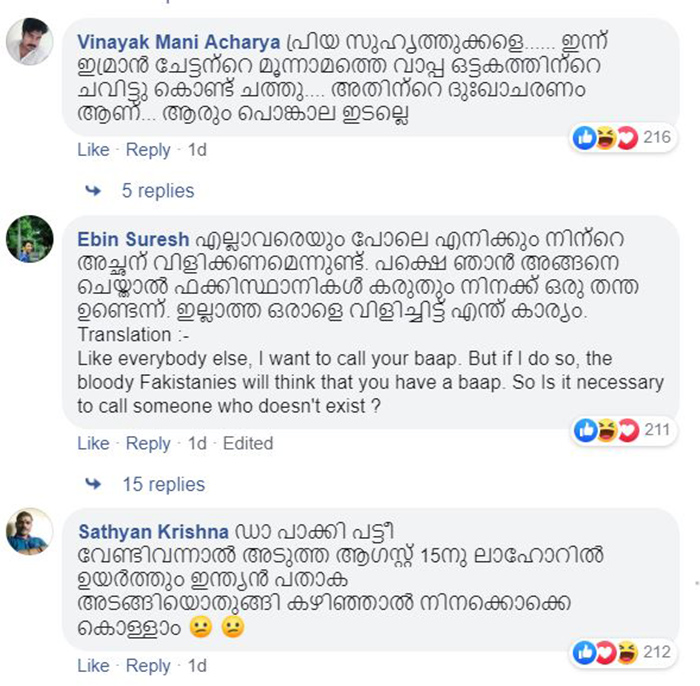 Akbar's comment, which consisted of an animated Indian flag, attracted over 600 likes. However, the comment also attracted replies from Pakistanis, some of whom called Akbar a 'traitor'.
Responding to the attacks, Afghan asked: "Does my Indian brother bleed me? Does he not want a better day for me? The Hindu, who is not even of my religion, has bestowed human dignity upon me and tried to make me better. Tell me who seems better to you and who will be closer to God," he asked his Pakistani detractors.
News Source – Gulf News, Trisha Thomas – Ultra News.