Bringing huge relief for motorists and police department, the Kerala transport development finance corporation (KTDFC) opened the parking space inside the renovated central bus station terminal at Thampanoor for private vehicles on Thursday. Parking of vehicles has been a contentious issue ever since the police banned parking on roadsides in the city in their bid to decongest city roads. The department has been hunting for suitable space to arrange parking facility since then. As part of this, deputy commissioner of police Sanjaykumar Gurudin had visited the terminal in September and urged the authorities to consider providing parking facility for private vehicles there.
The parking space on the basement, second and third floors of the terminal can be accessed through the ramp provided on both sides of the terminal. The entrance to the parking area is from the eastern side of the terminal and the exit is on the western side. Each floor can accommodate 100 cars. The third floor is an open space while others are covered slots.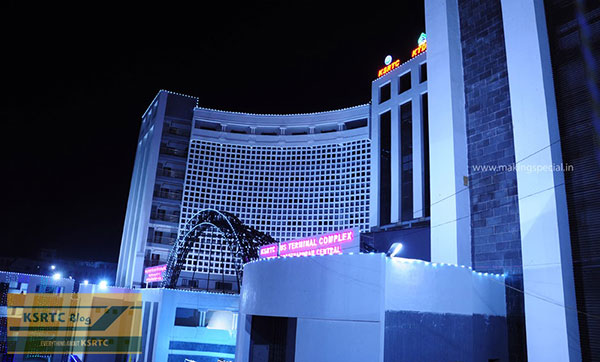 The charges for two-wheelers will be Rs 10 up to four hours and Rs 20 for one day. The fare for four wheelers will be Rs 20 up to two hours and Rs 80 for one day. Vans will be charged Rs 30 up to four hours and Rs 100 for full day. All vehicles can be parked in the terminal for up to 30 days.
"It's a mutually beneficial situation for police and KSRTC. While we can feel relieved as it will ease the traffic flow, while KSRTC can earn some revenue by renting out the parking lot," said DCP Sanjaykumar Gurudin.
The space in the terminal had been used to park vehicles of the KSRTC staff. "Some private vehicles were also seen parked here. But we never had a ticket charging facility, which was begun from Thursday," said P N Ramachandran, project manager of KTDFC.
Electronic ticketing machines will be used to issue tickets, on which time and a code will be mentioned. While leaving with the vehicle, one needs to show the ticket at the exit. Ramachandran said safety sign boards and reflectors will be installed soon at the entrance, exit and parking space inside the terminal.
News: Times of India