KSRTC to introduce sleeper bus services
Close on the heels of the move to go for green electric buses, the Kerala State Road Transport Corporation (KSRTC) has decided to start inter-State sleeper class bus services to Mangaluru, Bengaluru and Mysuru.
The move is part of a slew of measures being taken by the transport undertaking to increase the revenue from the fleet, provide better service to the travelling public, and to end the monopoly of luxury private contract carriers in inter-State sectors.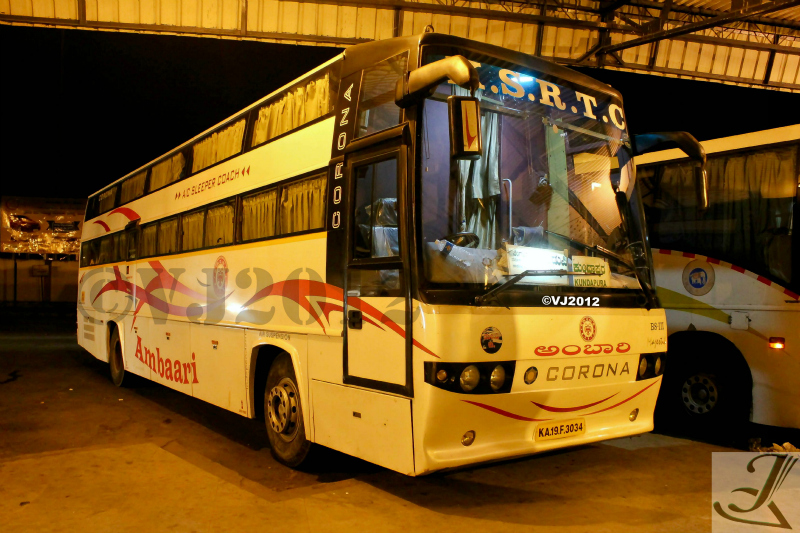 The KSRTC decided to operate air-conditioned and non-air-conditioned sleeper class services with 32 berths each from nine depots in the State, Chairman and Managing Director, KSRTC, Tomin J. Thachankary told The Hindu .
"The needed buses will be taken on wet lease from dealers without incurring additional burden to the exchequer and the State transport undertaking," he said.
The sleeper services will be in the highly demanding Thiruvananthapuram- Bengaluru, Thiruvananthapuram- Mangaluru, Thiruvananthapuram- Mysuru, Kottayam- Bengaluru, Ernakulam- Bengaluru, Ernakulam- Mysuru, Thrissur- Bengaluru, Palakkad- Bengaluru and Kozhikode- Bengaluru sectors.
Moves government
The KSRTC CMD has approached the government recently seeking permission to operate the sleeper class services and to operate the buses in the nine sectors.
In a letter to the Principal Secretary (Transport), the KSRTC CMD said as per the Kerala Motor Vehicles Rules, 1989 there was no provision relating to operating of sleeper class service by the State transport undertakings that impeded the KSRTC to make advancements in this regard.
Special rules
Quoting the rules, Mr. Thachankary pointed out that special rules had been included for sleeper coach in the Karnataka Motor Vehicles Rules, 1989 in accordance with relevant sections of the Central Motor Vehicles Rules, 1989.
More than 100 private contract carriage buses, including 17 from the State capital, were operating sleeper class services without any permission from the Transport Department of Kerala, the CMD said, in the letter that was also given to the Transport Commissioner. The KSRTC is trying to curb these illegal private services.