KSRTC to buy 50 battery electric vehicles soon
Encouraged by the results of the 15-day trial run in the three cities and overwhelming response from commuters to battery electric vehicles, the Kerala State Road Transport Corporation (KSRTC) has decided to immediately wet-lease 50 of the 300 electric vehicles it is planning to procure.
Eco-friendly
"We have approached the government seeking sanction to wet-lease 50 electric vehicles immediately. The tenders are ready," KSRTC chairman and managing director Tomin J. Thachankary told The Hindu.
Mr. Thachankary said the 50 buses would be deployed in the three cities where the trial runs were conducted. In addition, he said the buses would be operated in ecologically fragile Munnar when the Neelakurinji blooms in the coming months.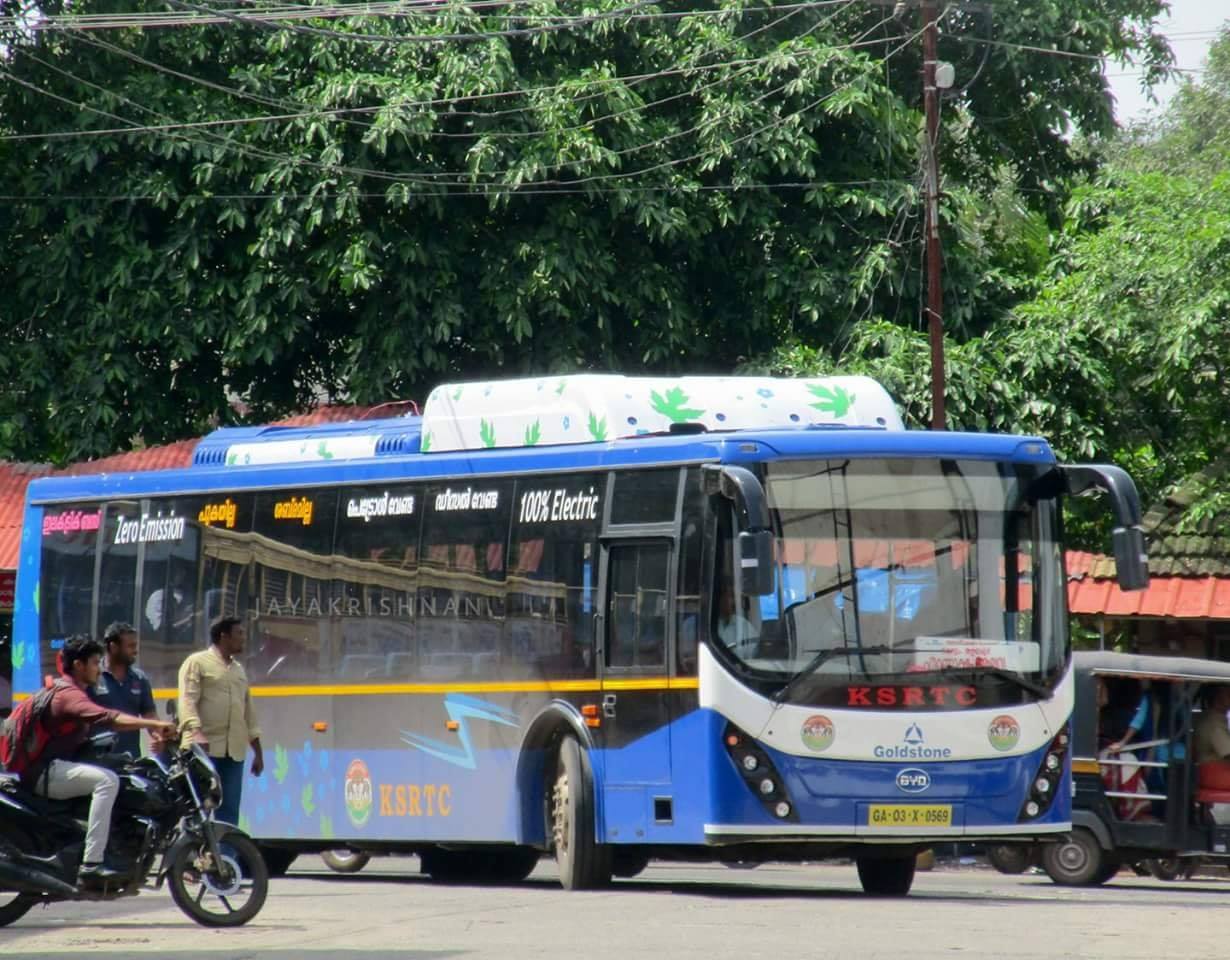 The decision comes on the day of return of the electric vehicles made available for trial run by M/S Gold Stone Infratech Ltd. to Hyderabad after completing the rides in Thiruvananthapuram, Kochi, Kozhikoide, Munnar, Thodupuzha, and Guruvayur.
The KSRTC CMD said the trial run of the 35-seater air-conditioned electric vehicles was found to be profitable to the KSRTC. An ordinary bus incurs a cost of ₹20,872 for daily operations of 320 km and the corporation is of the view that wet-lease of the electric vehicles will be cheaper. The KSRTC has decided to collect only the existing fares for the air-conditioned low-floor KURTC buses for services by the electric vehicles.
The lithium iron battery in an electric vehicle can run up to 350 km in one charging that will take four to five hours.
Although the rate contract of the Association of State Road Transport Undertakings (ASRTU) is available for taking buses on wet-lease, the KSRTC will float global tenders and award it to the firm that quotes the lowest. During the talks with the company authorities, the KSRTC had been informed that they would be able to make available 25-30 electric vehicles initially.