KSRTC to brave hartal, hit streets
The Kerala State Road Transport Corporation (KSRTC) has sought police protection to facilitate operation of "normal services" during the dawn-to-dusk hartal called by Dalit organizations on Monday. Its Managing Director also shot down a circular to all units warning action against staff for unauthorized leave on the day and directing unit officers to be present at depots throughout the day to co-ordinate activities. Even the shop owners running stalls at KSRTC depots were asked not to close the same on the 'hartal' day, warning that they would be blacklisted in the future upon violating the direction.
"We've sought police protection for preventing attacks by hartal activists on Monday. The corporation is striving hard to stay afloat and we can't afford to idle the buses frequently. This is the second hartal called in less than 10 days," said a senior KSRTC officer. The unit officers were directed to give a report on the number of employees reporting for duty on Monday. "If any staff wants to take leave on medical ground, they have to submit produce medical certificate provided by a medical officer not below the rank of civil surgeon," the officer said.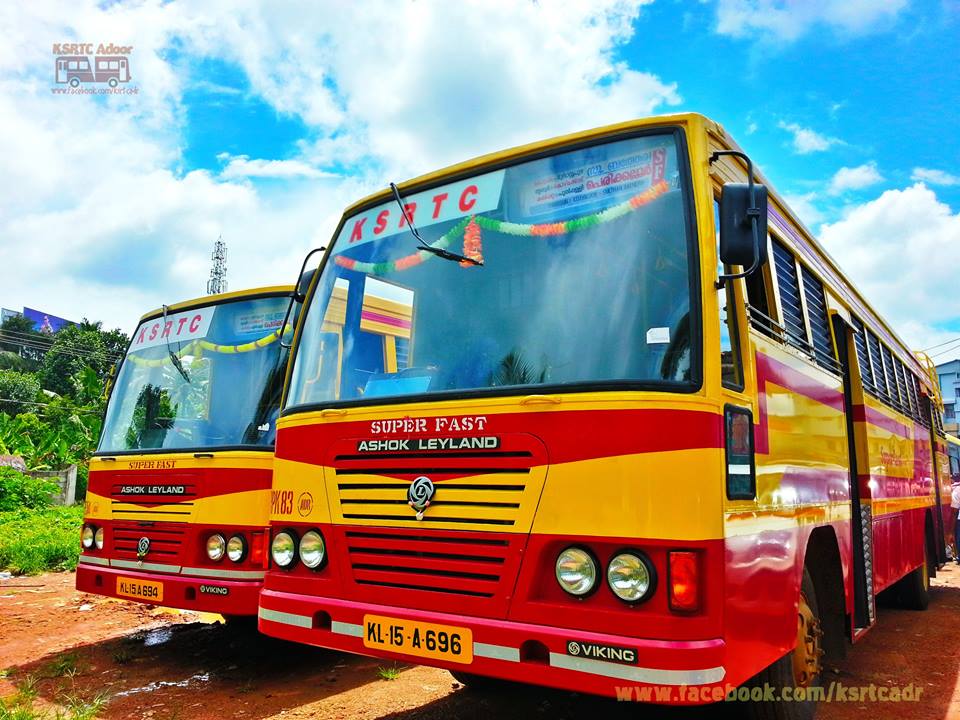 Earlier, the private bus owners and the Kerala Vyapari Vyavasayi Ekopana Samiti officer bearers said they wouldn't cooperate with the hartal and it would be business as usual for them. "The hartals are being called too often and we can't afford to keep the buses idle. Further the issue cited for observing the hartal happened in north Indian states and has no significance here," said Lawrence Babu, General Secretary, Kerala State Private Bus Operators Association.
The developments come even as there was criticism from a quarter and social media that the "non-co-operation" to hartal can't be accepted as buses and shops didn't operate during the last hartal. The hartal is called by organisations like Cheramar Sambavar Development Society, Akhila Kerala Cheramar Hindu Mahasabha, National Dalit Liberation Front, Dalit Human Rights Movement and Social Liberation Front among others protest against the killings of Dalits in northern states during the recently held nationwide bandh called against the alleged dilution of the SC/ST Act.