KSRTC to avoid conductors on Pampa-Nilakkal route
Kerala State Road Transport Corporation has decided to exclude conductors from chain service on the Pamba-Nilakkal route. The step was taken in order to cut down the expenditure.
In the absence of conductor, passengers will be allowed to enter the bus after ticket examination under an official. Kiosks which generate tickets automatically to passengers will be arranged in the bus depots. KSRTC aims to launch QR code ticket facility for the purpose. It is reported that 15 ticket counters will be opened at Pampa and Nilakkal soon.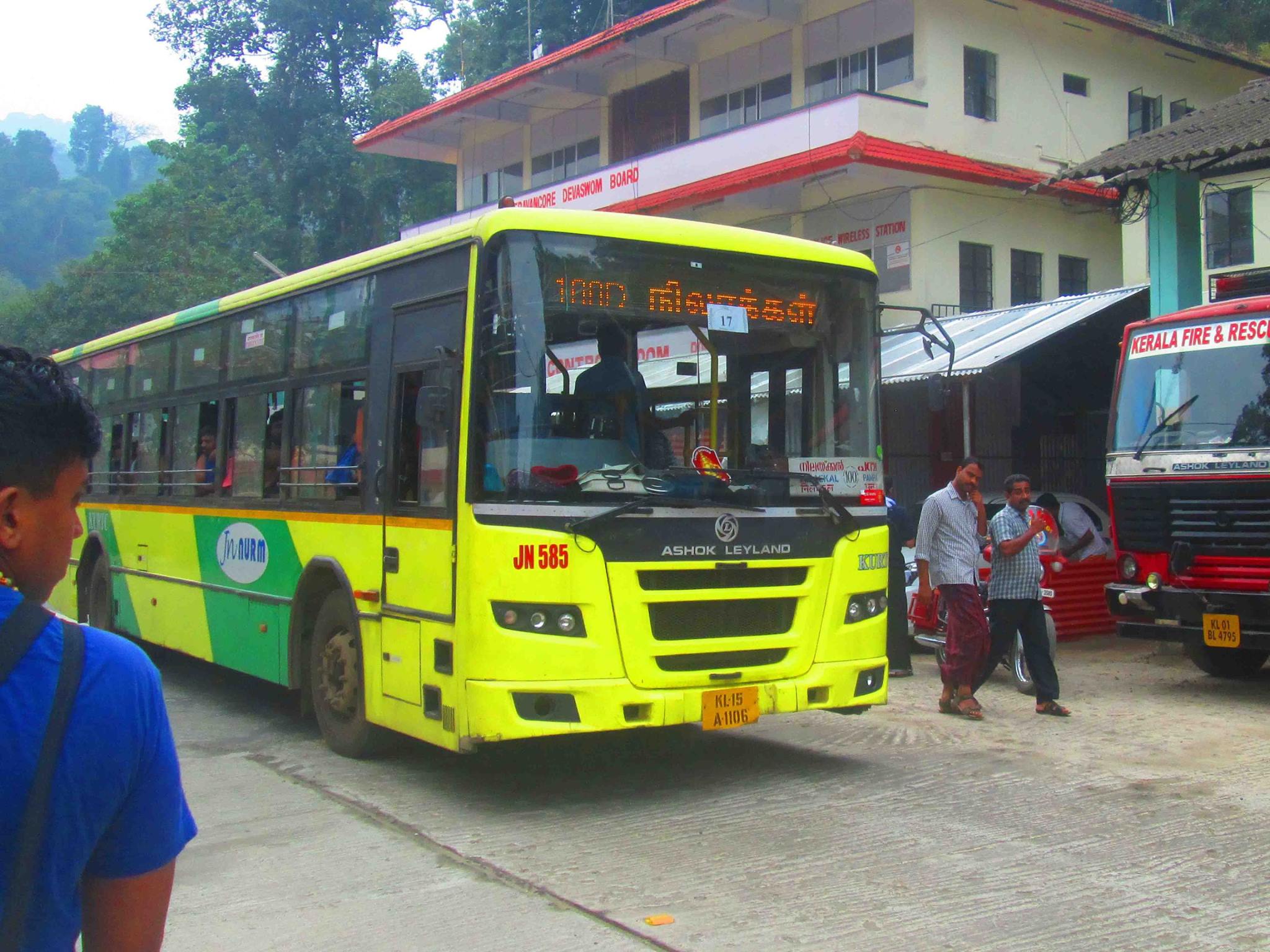 "Passengers can purchase tickets through credit or debit cards before boarding the bus. Inspectors will check the tickets of each passenger," said KSRTC MD Tomin J Thachankary.
KSRTC bus which takes direct service from Pampa to Nilakkal has no stops in any other place. So no passenger would board the bus midway. If the tickets are issued before the trip, there is no need for a conductor in the bus. Other corporations are also operating non-stop buses to pilgrim centers like Puttaparthi without conductors.
KSRTC management hopes that conductor-free buses will reduce the loss from Sabarimala services. It is reported that KSRTC incurs a huge loss from salary of staff and other expenditure related to Sabarimala service.
Ahead of Mandala-Makaravilaku pilgrim season, KSRTC has launched online ticket facility for all buses. The online ticket facility of KSRTC will be operated along with virtual queue facility of police. Those who take KSRTC ticket online will receive virtual ticket of police for 'Darshan' at the shrine. It is learned that the authority can estimate the rush in the temple with the online facility.
At the same time, KSRTC is all set to operate first electric buses in Pampa. 10 electric buses will operate service in Sabarimala. AC, non AC buses will take service on Pampa-Nilakkal road.
Ticket fare in AC buses is fixed at Rs 70. KSRTC will install GPS facility in all buses listed for Sabarimala service. Special arrangements will be made for repair works of buses.
The corporation has assigned 800 staff for Sabarimala service. A cloak room will be arranged to keep luggage of passengers. Only KSRTC buses are conducting service from Nilakkal to Pampa.