Abhilash is a regular passenger in Thrissur – Kozhikkode route. According to him,  It is very surprising and glad to see that KSRTC is gaining upper hand in this route competing with private buses running from Thrissur and Guruvayoor to Calicut.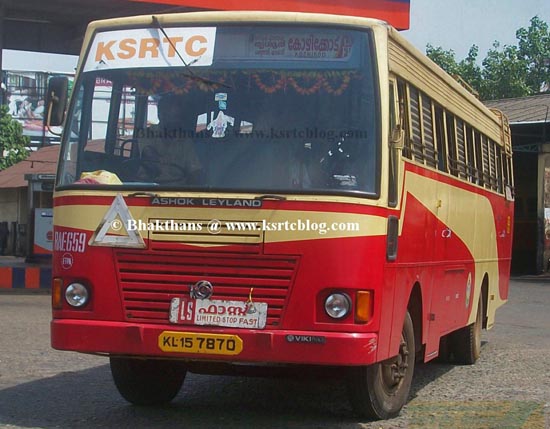 The precision of time and reducing the running time of Fast passenger buses and good buses are the main reason. We can reach Calicut from Thrissur in 3.15 hrs and that is almost equal to super fast private buses and Fast passenger private buses. Earlier the time of KSRTC fast passenger buses to run in between Thrissur and Calicut was 3.45 hours.
During that time it is very common to see that KSRTC FP services running with the seats empty and private buses are flying with excess of passengers with full seating and standing capacity. After the time rearrangement the situation is changed and we can see the KSRTC FP services are having plenty of passengers equivalent to that of private buses and some times more than that of private buses and thus the competition is very tight in this route.
The monopoly of the private buses are now in closing stages. It is be very good if KSRTC starts town to town services from Calicut to thrissur and Guruvayoor at 10 minutes intervals maintaining the FP services. It will add more revenue to KSRTC arrange more Super fast services through this route.