The vehicle rally taken out by the KSRTC employees, especially drivers, in protest against the callous attitude of the KSRTC management culminated here on Monday.
They accused KSRTC management of ill-treating the employees and held them responsible for the current crisis staring the corporation in its face.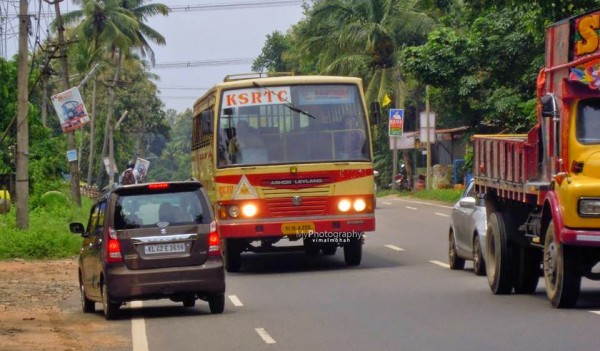 "They are even reluctant to pay the salary and other benefits as prescribed by the PSC. Now, they have come up with a implausible reason that they would only pay the money when the corporation starts making profits. This is not acceptable," said V V Haridas, a KSRTC driver. He pointed out that if the corporation is steeped in loss, it is purely due to the callousness of th e KSRTC management. "But they hold us responsible. It is the management which purchased buses after taking loans on huge interests from the KTDFC," he pointed out.K V Anilkumar, another driver, pointed out that they have to bear the brunt for their (KSRTC management) laxity in the form of heavy fine and even imprisonment. "Many drivers are being fined as KSRTC buses do not have speed governors.
"It is the duty of the management to inspect it and fix the speed governors. But they hardly look into these things.As the drivers are not paying the fine, legal proceedings are being initiated against the KSRTC managing director. Instead of resolving the issue, he has now given instructions to all the Assistant Transport Officers (ATOs) to squeeze out the money from us. Now, we have decided that we would not pay it," he said.
■ Employees accused the KSRTC of being reluctant to even pay the salary and other benefits as prescribed by the PSC
■ Drivers are being fined and booked by MVD as the KSRTC has failed to undertake upkeep of its buses
News: New Indian Express