KSRTC employees to face action for interruption of service
Kerala State Road Transport Corporation (KSRTC) authority has ordered action against employees who take leave without prior notice by interrupting the service. According to the order of KSRTC manager, these employees will be transferred to remote places.
Though every depot has enough staff, bus services are being interrupted. Drivers and conductors fail to report for duty at the depots at the scheduled time. Hence, cancellation of trips incurs loss to KSRTC. Though a bus has eight staff, over 250 bus services are interrupted every day.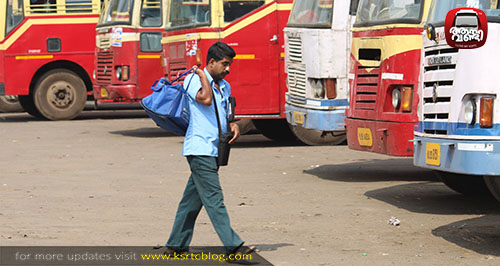 "If the employees take leave with prior notice, we can assign the duty to someone else. But nowadays, many people are taking leave without notice and submit a medical certificate to avail medical leave. But KSRTC management will not accept such lapses anymore," said Managing Director A Hemachandran in the order.
Every depot should inform the details of the cancelled bus services due to the absence of employees to the Chief Office every day before 12 pm. A two-member team of Executive Director Operations and Vigilance Executive Director will examine the matter. If the team identifies the medical certificate is fake, they should report it to KSRTC Administration chief.
Employees who have produced fake medical certificates will be transferred to remote areas with immediate effect. A detailed report of the transfer should be given to KSRTC Managing Director. KSRTC authority has renewed the present recommendations and issued the order.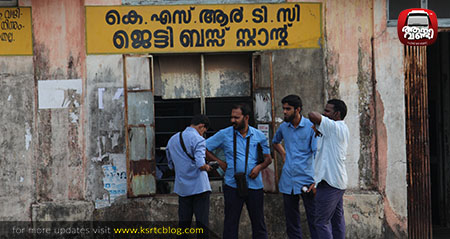 The Sushil Khanna committee which was appointed to revive the KSRTC has reported cancellation of bus services being a major failure. When other states use 95 per cent of bus service, KSRTC is using 81.46 per cent of the services. According to the report, 23.07 percent of cancelled schedule is also reported under KSRTC. Hence, the committee has recommended to initiate stringent action against it.
It has been alleged that KSRTC rules to take action against such illegal action of employees are being subverted. Role of administrative union to protect the employees who interrupt services are being criticised. A total of 18 bus services were cancelled due to shortage of employees on November 3. Ten drivers and five conductors did not report for duty on that day.
They have requested for medical leave by producing medical certificate but depot chief rejected the leave application and invoked dies-non against them. Depot chief also asked the authority to impose a penalty on these staff. But the administrative union has forwarded an application to vigilance executive director requesting to nullify the action.