The Kerala State Road Transport Corporation (KSRTC) has asked 92 depots to help it generate a daily ticket collection of Rs.7.5 crore to achieve the no profit, no loss status.
Each of these depots has been given specific targets to be achieved through ticket sales. The corporation is facing a loss of Rs.105 crore a month.
The employees have promised all help in this regard and the utility has been able to collect up to Rs.7.10 crore from ticket sales on some days, Minister for Transport Thiruvanchoor Radhakrishnan told the Assembly on Monday.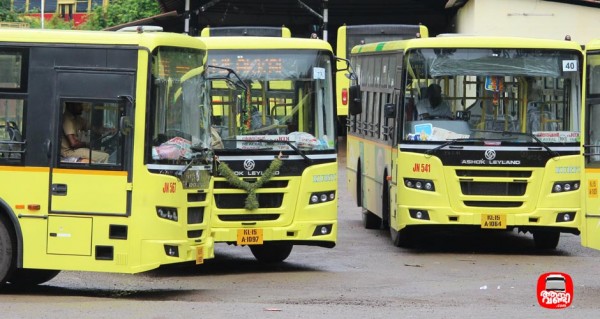 The utility that has 5,566 buses needs Rs.50.14 crore every month for paying salary and Rs.45.29 crore for paying pension. The staff strength of the corporation is 36,843, with 11,361 casual workers.
The losses of the corporation that was Rs.381.62 crore in 2010-11 touched Rs.621.28 crore in 2014-15. The total revenue of the KSRTC in 2010-11 was Rs.1,294.09 crore, which touched Rs.2,029.05 crore in 2014-15. The Minister said the corporation was expecting a revenue of Rs.2,612.02 crore in 2015-16.
The consortium of banks led by the State Bank of India had agreed to pay Rs.1,300 crore to the transport utility to switch the loan taken by it from Kerala Transport Development Finance Corporation Ltd. (KTDFC) at higher interest rates. The SBT and Lakshmi Vilas Bank have already given the loan and the amount has been handed over to the KTDFC. This has helped the KSRTC save Rs.35 crore a month towards loan repayment.
The repayment of loan taken from the government has come down to Rs.380.81 crore as Rs.1,090.7 crore had been converted into equity recently.
News: The Hindu