KSRTC buys bulk fuel from Karnataka
In yet another measure aimed at cost-cutting, the Kerala State Road Transport Corporation (KSRTC) has started to bulk purchase fuel from border areas in neighbouring Karnataka at a lesser price, thereby saving over Rs 3 crore a month. "The fuel there is cheaper due to lesser tax and transportation charges. We're buying diesel in bulk quantity from Mangalore and Mysore that help us cut up to Rs 5 a litre. For the time being, the same is made available in depots northern and central region up to Chalakudy," said a senior officer.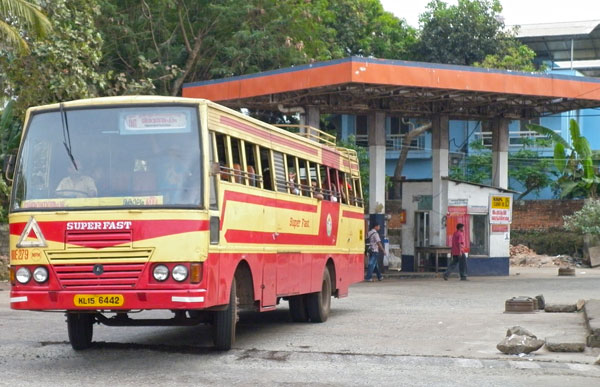 Further, the corporation is in talks with the IOC to open select petrol pumps to the public, a move that would help it earn a commission. "Talks in this regard were held with the IOC officials and an in-principle decision was taken. Now we're working out the details like the pump locations (depot) to open for the public. We've to take into account so many factors like space and the rush," Tomin J. Thachankary, the managing director, told DC.
Initially, 50 pumps would be identified. The corporation will get Rs 500 for every 1000 litre of fuel sold. IOC personnel would manage them.Thachankary on Monday held talks with a visiting team of Chinese electric bus manufacturing company 'byd'." Talks were held on the cost, efficiency, operation expense and service of electric buses. The corporation plans to roll out 400 of the green fuel buses on phases," a senior official said.