Krishna Janmashtami is celebrated in a myriad ways in different parts of India. However, even though Lord Krishna spent a major part of his life in the North India and Gujarat, the blue-hued deity finds much adoration in the hearts of the people living in South India.
The people of Kerala express their fond devotion for Lord Krishna on Janmashtami by performing different rituals and pujas. For many, it is customary to visit the Guruvayur Temple and Bhuloka Vaikuntha located in Guruvayur town.
'Krishna with KSRTC' : Photoshoot getting Viral in Social Media
Photos – Gokuldas KS.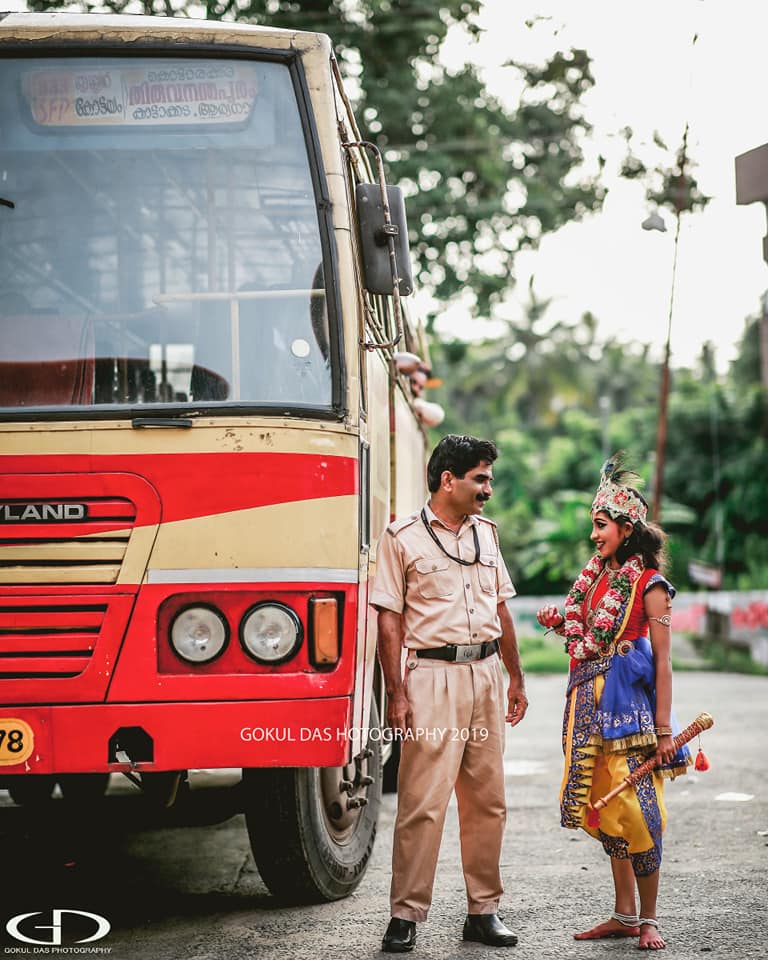 There are some photos are getting viral in Social Media with the theme of 'Krishna with KSRTC.' The Photoshoot was done by Gokuldas KS and the location was Guruvayur KSRTC Depot.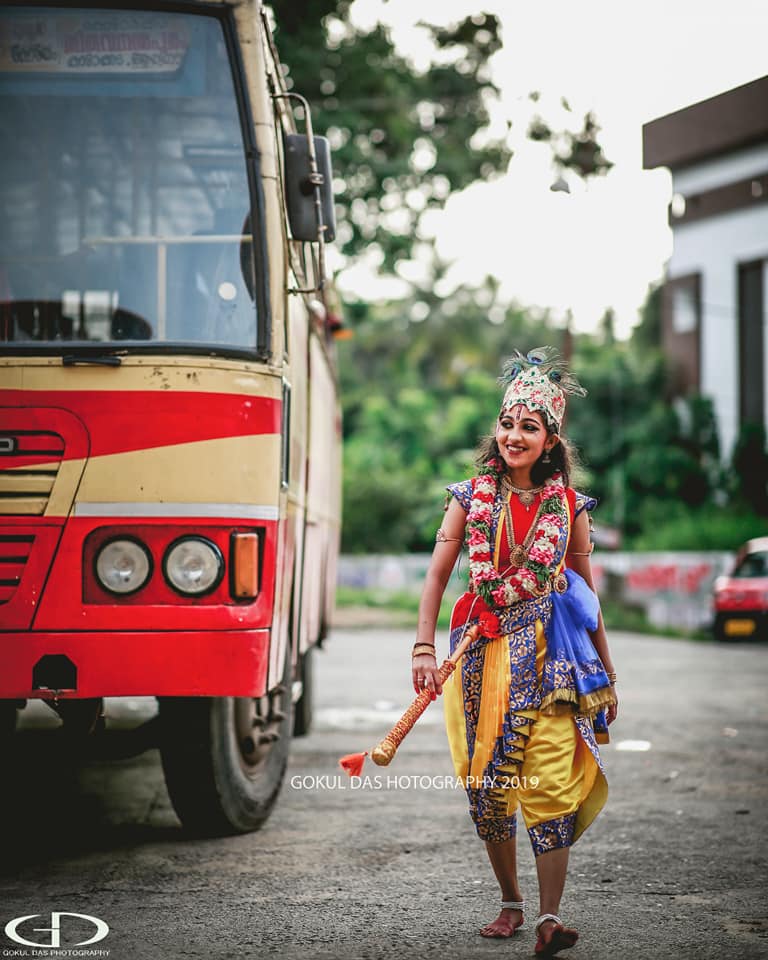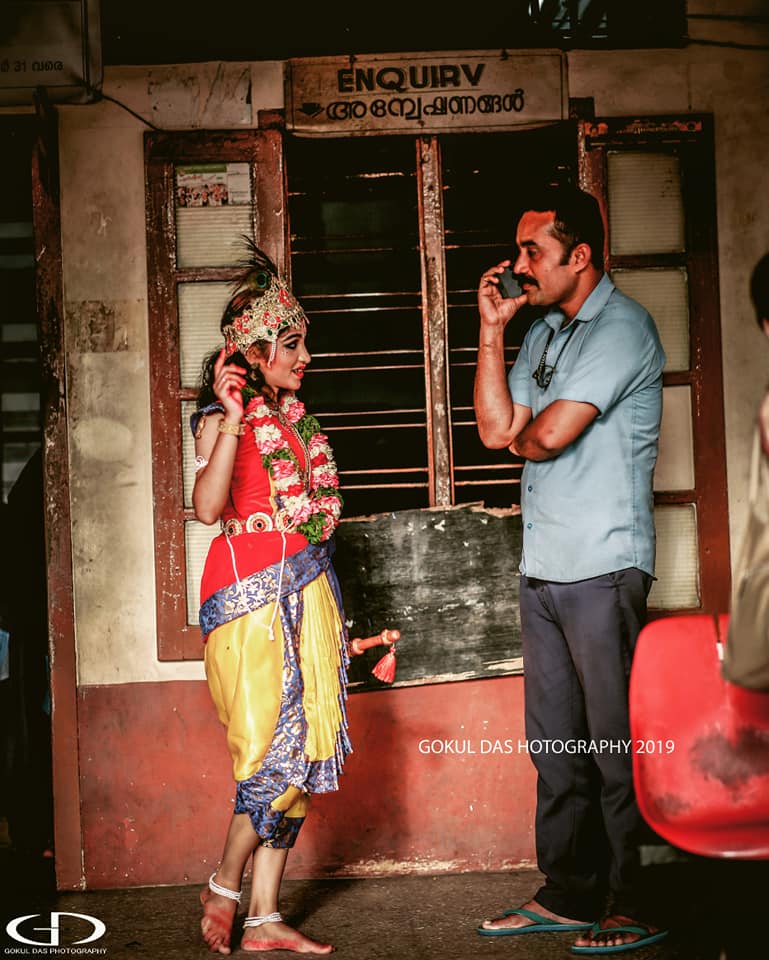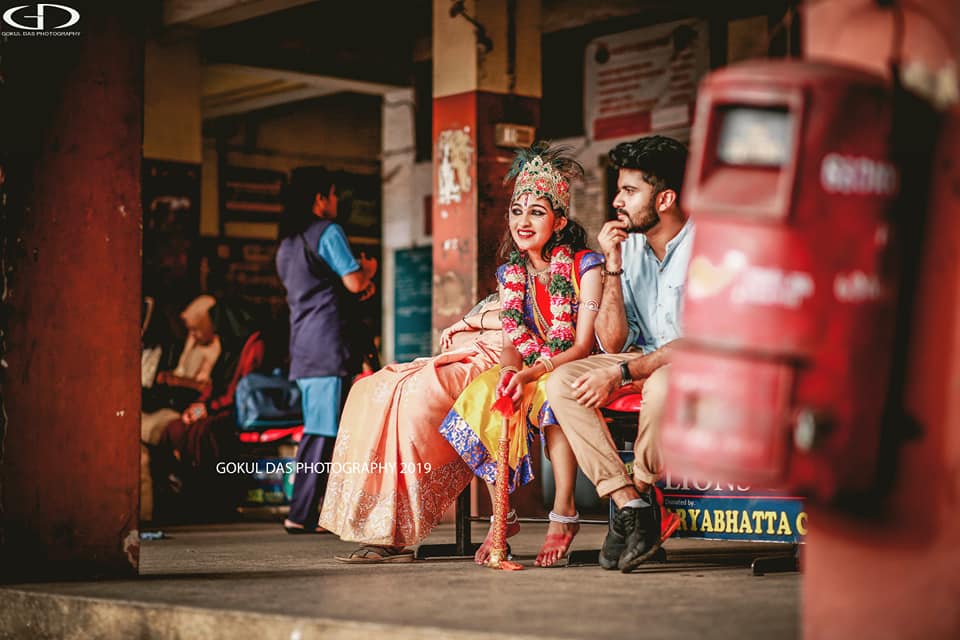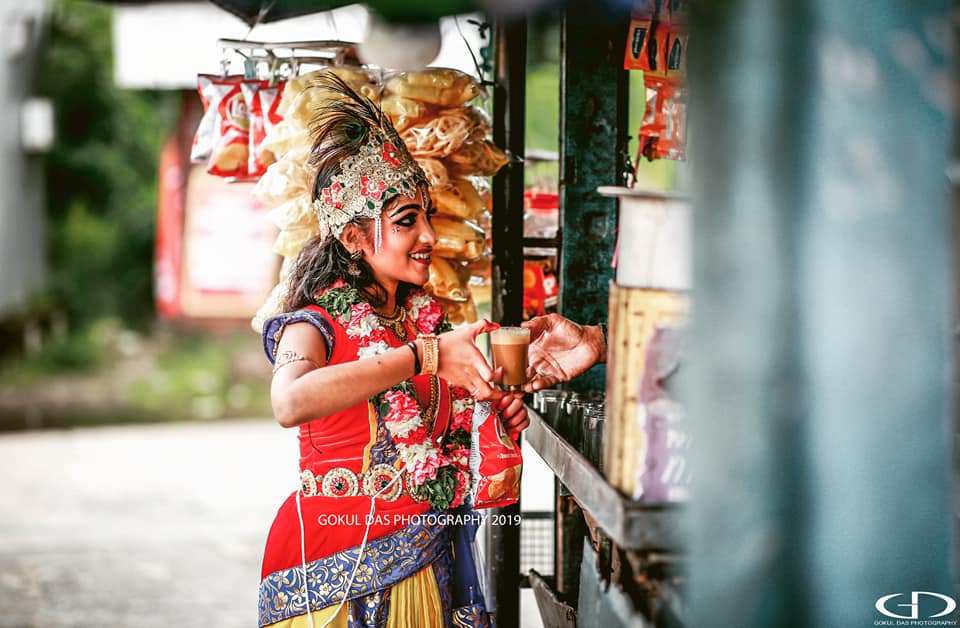 Children draped in the colourful attire of Lord Krishna and Radha accompanied by bhajans and religious instruments playing along with the kids walked through the procession, leaving onlookers awestruck throughout the route.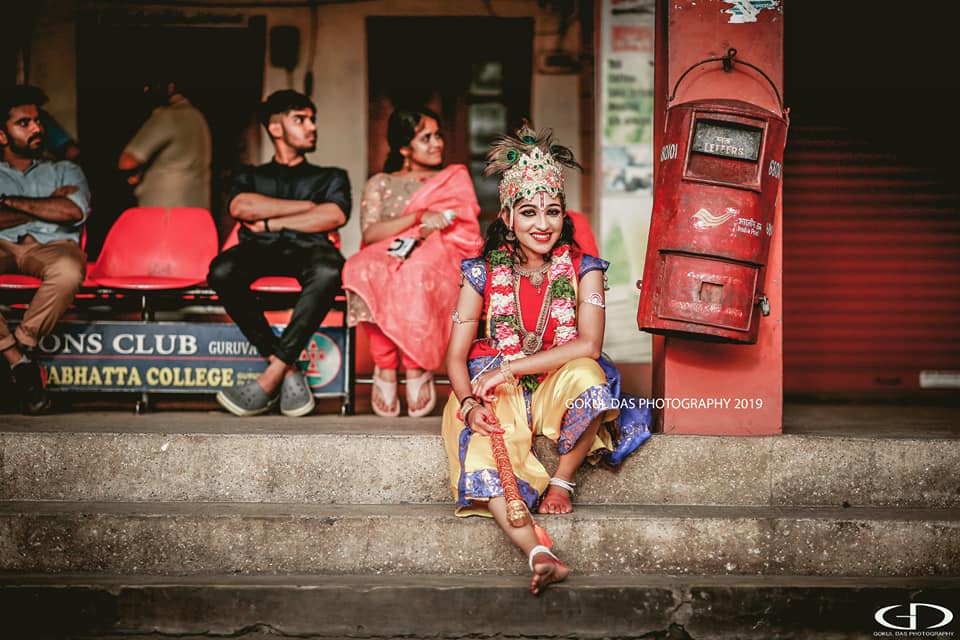 "It is a great opportunity and honour to be here at this place. So we are enjoying very much. The children are dressed up very beautifully and they are looking very cute," said a German tourist.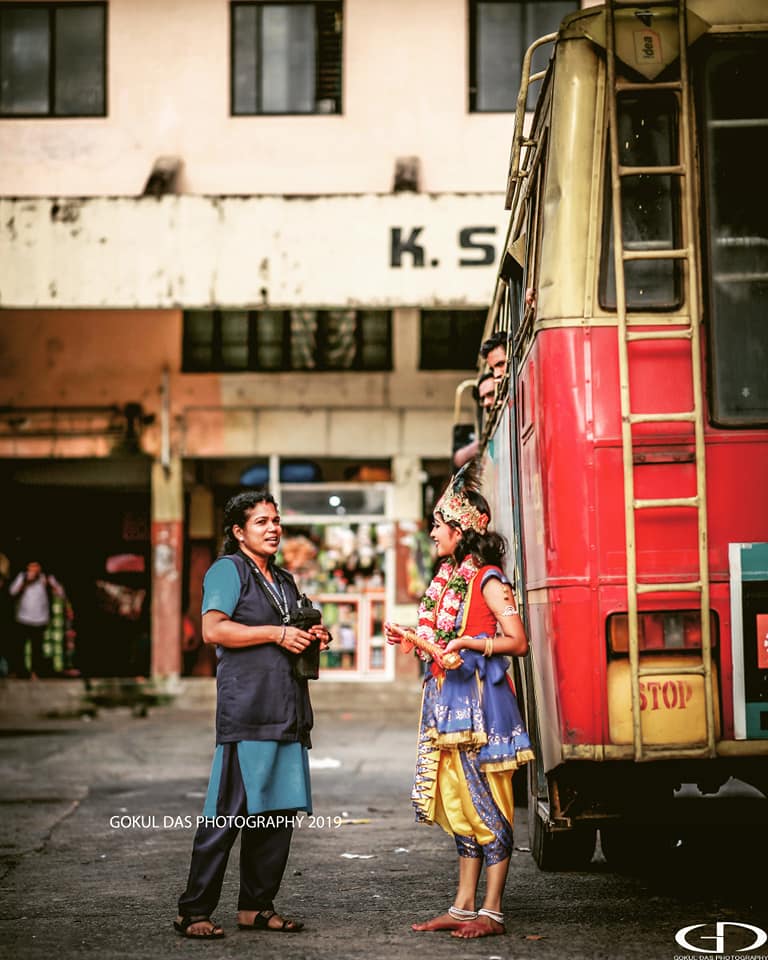 Krishna Janmashtami, also known simply as Janmashtami or Gokulashtami, is an annual Hindu festival that celebrates the birth of Krishna, the eighth avatar of Vishnu. It is observed according to Hindu luni-solar calendar, on the eighth day (Ashtami) of the Krishna Paksha (dark fortnight) in Shraavana of the lunar Hindu Calendar and Krishna Paksha in Bhadrapad of the lunisolar Hindu Calendar, which overlaps with August and September of the Gregorian calendar.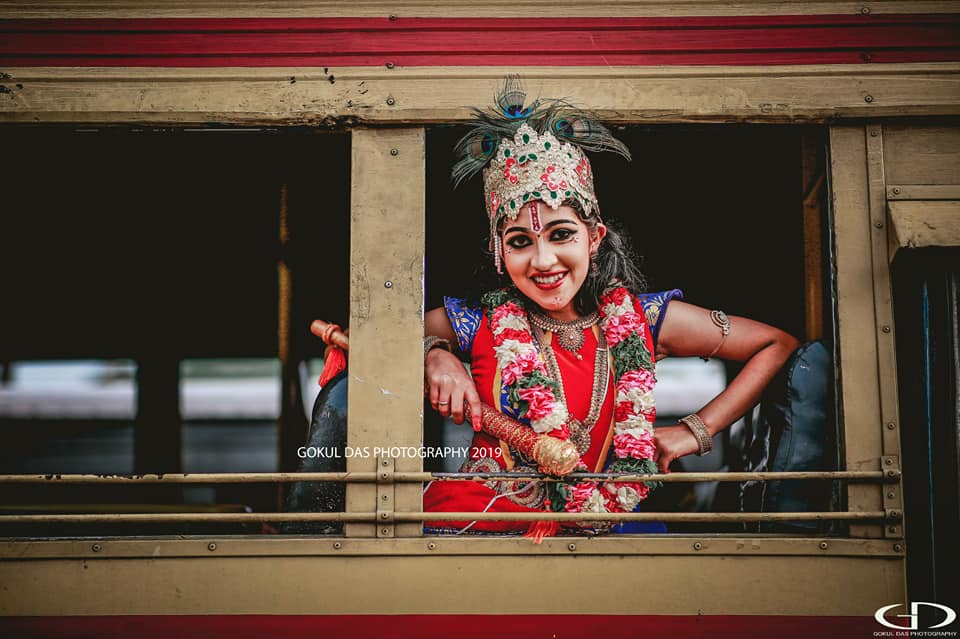 It is an important festival particularly to the Vaishnavism tradition of Hinduism. Dance-drama enactments of the life of Krishna according to the Bhagavata Purana (such as Rasa lila or Krishna Lila), devotional singing through the midnight when Krishna was born, fasting (upavasa), a night vigil (ratri jagaran), and a festival (mahotsava) on the following day are a part of the Janmashtami celebrations.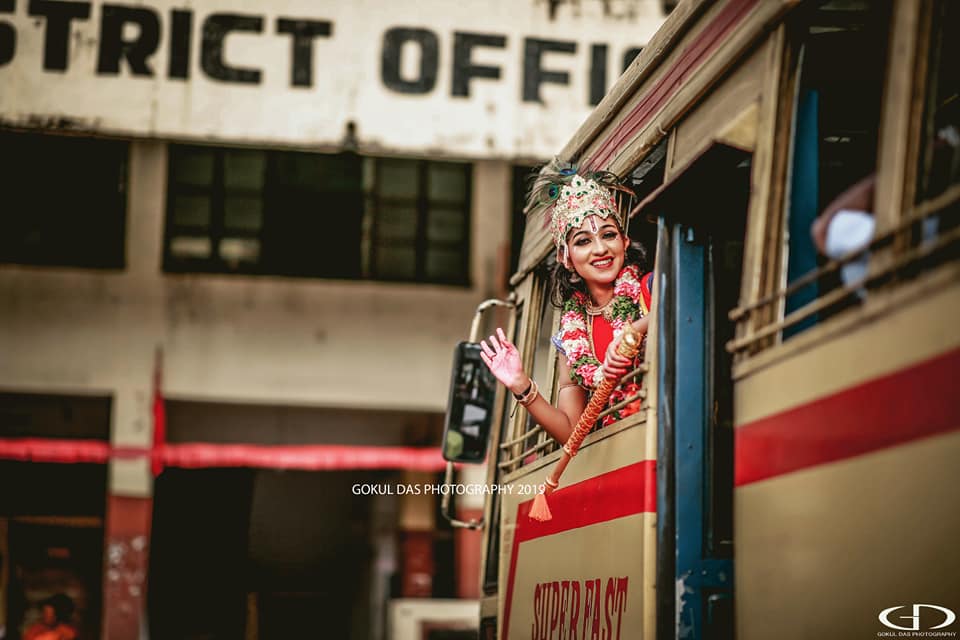 It is celebrated particularly in Mathura and Vrindavan, along with major Vaishnava and non-sectarian communities found in Manipur, Assam, Bihar, West Bengal, Odisha, Madhya Pradesh, Rajasthan, Gujarat, Maharashtra, Karnataka, Kerala, Tamil Nadu, Andhra Pradesh and all other states of India.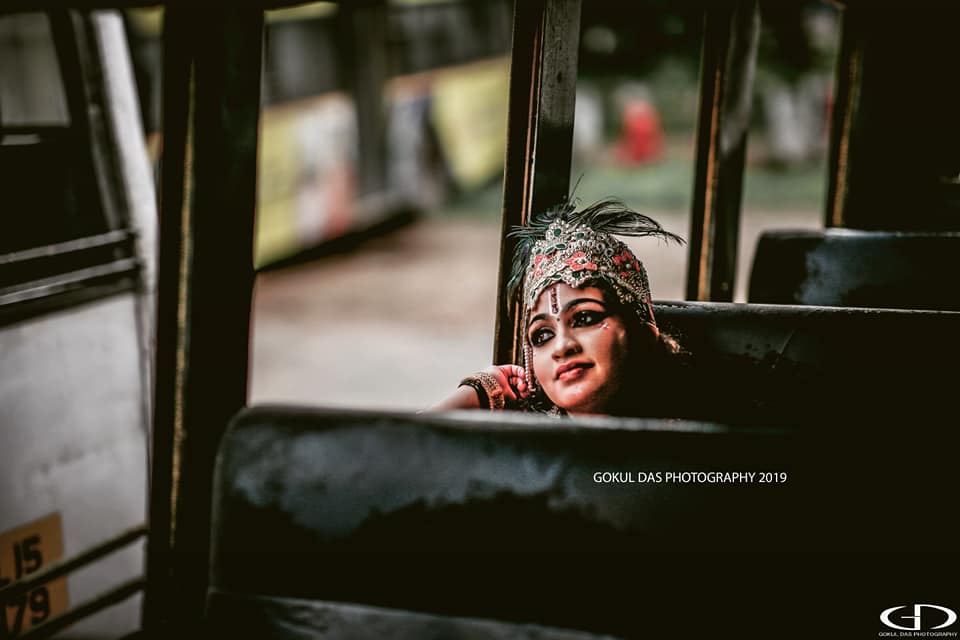 Popular south Indian temples dedicated for Krishna are Rajagopalaswamy Temple in Mannargudi in the Tiruvarur district, Pandavadhoothar temple in Kanchipuram, Sri Krishna temple at Udupi, and the Krishna temple at Guruvayur are dedicated to the memory of Vishnu's incarnation as Krishna. Legend says that the Sree Krishna Idol installed in Guruvayur is from Dwarka which is believed to be submerged in the sea.