Kochi Metro gets ready to run from Palarivattom to Maharajas
There is hardly two days left for Kochi Metro to begin commercial operations till Maharaja's College Ground. On Tuesday, the Jawaharlal Nehru Stadium Metro station will be the centre of the activity. Though the Metro services will be thrown open for the public within an hour after inauguration, the Kochi Metro Rail Ltd (KMRL) will provide a 'colourful' ride to those who make first journey. The Metro agency will bring reputed artists from Kochi to make caricatures of those who take the first ride.
"We are not organizing a grant event. There will be a small event to engage commuters who have come to take the first ride. About 10 artists will come down to Kaloor stadium station and they will do caricatures of commuters from 12 noon to 2pm. People can take this along with them," said KMRL spokesperson.
Video – Manorama News
Chief minister Pinarayi Vijayan will inaugurate the Palarivattom-Maharaja's College stretch of Metro in the presence of Union urban development minister Hardeep Singh Puri. Other guests will take a Metro ride from JLN stadium station at 10.30am on Tuesday after flagging off the train. They will then come down to Ernakulam Town Hall at 11am for the inaugural event.
KMRL spokesperson said the final stage of preparations was progressing at the five Metro stations.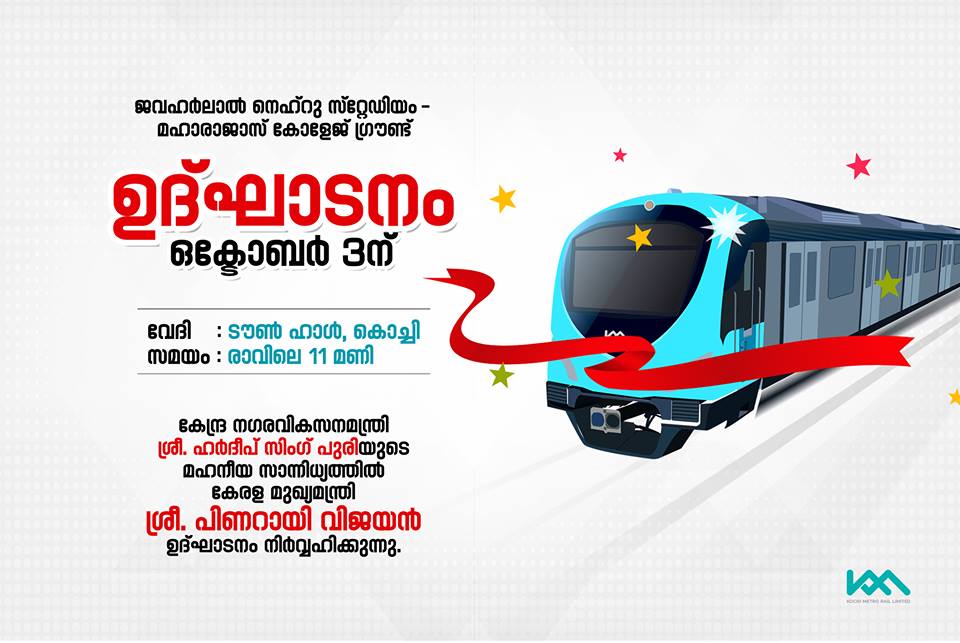 According to the Metro agency, the Kochi1 card will be made available at all Metro stations within one week of inauguration. There are 16 Metro stations from Aluva to Maharaja's College Ground.
The Metro agency had also launched feeder van services on trial basis for ensuring better connectivity between Metro stations and nearby areas. The Kochi1 smart cards are accepted by feeder services. Autorickshaws and feeder services will provide the last-mile connectivity for Metro.
KMRL said that feeder services have been planned from all the Metro stations, and it these will be rolled out stage by stage once the stretch between Palarivattom and Maharaja's College becomes operational.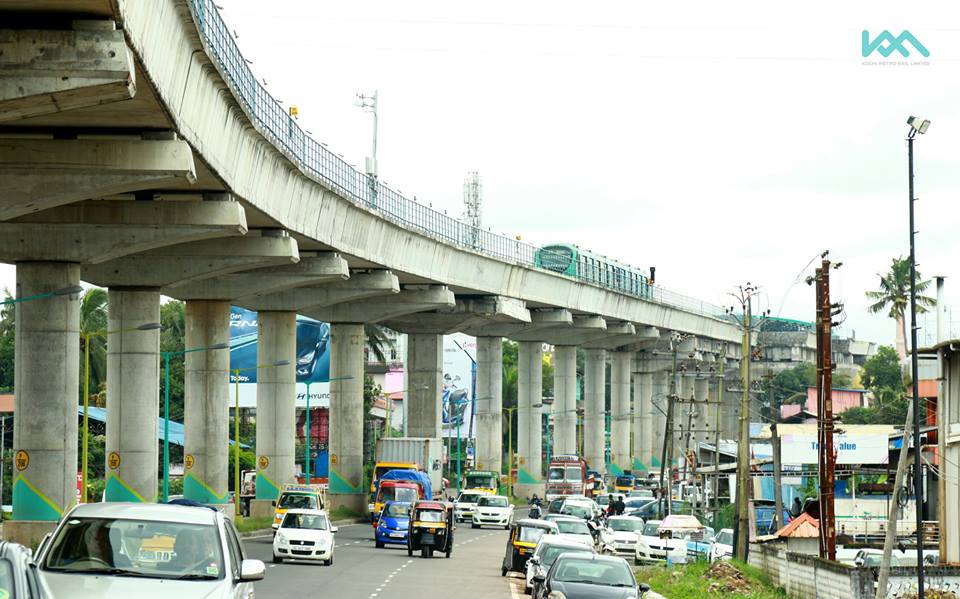 KMRL said the Kochi1 app is available on Google Play Store.
Prior to the inauguration, KMRL and running club 'Soles of Cochin' will hold a Metro Green Run on Monday.
The event aims to promote eco-friendly transport systems. The Green Run will begin at 6.30am at Durbar Hall Ground. Participants will run through the Metro corridor till JLN station and then return to Durbar Hall Ground covering a total distance of 10km.