Kerala, Tamil Nadu agree on 49 inter-state routes
The Kerala State Road Transport Corporation (KSRTC) would operate new services to important destinations including Ootty, Chennai and Cumbam among others  in the neighbouring state of Tamil Nadu.  An agreement on inter-state reciprocal transport between Kerala and Tamil Nadu was signed between the transport secretaries of the two states in the presence of transport ministers here on Tuesday. The new agreement would ensure that the KSRTC operates 8,865 extra kilometres to Tamil Nadu in 49 routes.
As a reciprocal arrangement, Tamil Nadu will also be allowed to operate the same number of kilometres and the same number of routes in Kerala. Some of the prominent new routes to be operated by KSRTC will include  Thrissur-Ootty, Thiruvananthapuram-Chennai, Kottayam-Ootty, Nilambur-Ootty, Ernakulam-Theni and Ernakulam-Cumbam via Nedumgandom.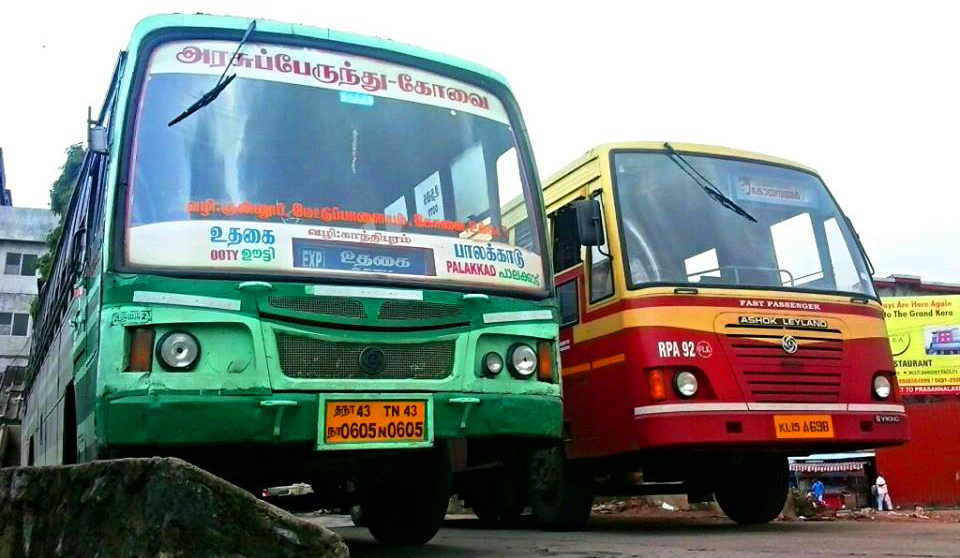 Some of the new routes to be operated by Tamil Nadu Transport Corporation included Velloor- Thiruvananthapuram, Chennai-Munnar and Kodaikannal-Thiruvananthapuram. The inter-state road transport between the states of Tamil Nadu and Kerala has been regulated by the inter-state reciprocal agreement executed by both the states with effect from July 1, 1976 on parity of kilometerage.  Three more supplemental agreements were finalised in the years 1979, 1995 and 1998.
These routes were identified by depot in-charge from there to destinations in the neighbouring state for running new services. The same was complied and new services will be started based on demand and bus availability as the agreement was signed.  Transport minister A.K. Saseendran, transport secretary K.R. Jyothilal, Tamil Nadu transport minister M.R. Vijayabhaskar and Tamil Nadu additional chief secretary transport P.W.C. Davidar.