Kerala government planning to use LNG in KSRTC buses, boats
In a bid to overcome the challenges posed by global warming and pollution, the state government has decided to operate KSRTC buses, passenger boats, and fishing boats using LNG as part of enhancing the use of natural gas.
Transport Minister A K Saseendran said, as part of switching over to LNG operations, the government would constitute a sub-committee headed by Transport Department Principal Secretary K R Jyothilal to conduct a feasibility study to operate KSRTC buses, fishing boats and passenger boats. The decision came at a discussion held between the Transport Minister and Petronet LNG Ltd authorities here on Saturday.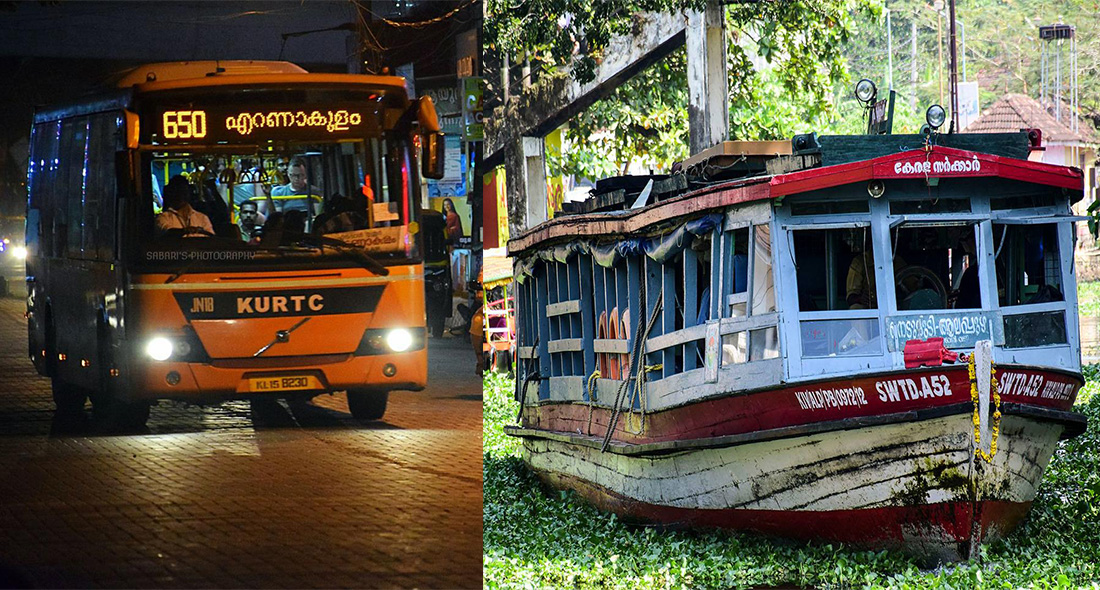 "The government had received a proposal from the Petronet LNG Ltd that it would bear the cost of converting 100 KSRTC buses into LNG mode," he added terming the initiative highly welcome. Following this proposal, the government convened the meeting with Petronet LNG authorities.
"Right now kerosene and diesel are being used in fishing boats as fuel. Kerosene is supplied to fishermen at a subsidised price. In this circumstance, the government is looking into the option of using LNG as fuel in fishing boats.
"Earlier, the State Water Transport Department had set an example to the entire country by launching solar boats. The sub-committee will look into the options of converting the diesel passenger boats to LNG or CNG," Saseendran said.
Recently, the state government launched an e-vehicle policy to bring down pollution and global warming considering the view of the National Green Tribunal that Thiruvananthapuram, Kollam, Kochi and Thrissur cities are highly polluted. The government focused on this policy to reduce the use of highly polluting fuels and rely on natural gases. "However, the government would not take a hasty step for a huge investment in this direction. First we are looking to launch bus services on an experimental basis.
The Chief Minister and the Finance Minister have taken a favourable stand in this regard. We have to ensure adequate supply of LNG as the fuel distribution is now limited to Kochi.
Work on LNG, CNG units under way at Anayara. The sub-committee will look into the possibilities of setting up distribution network of LNG in Edappal and Kannur, in Malabar area. In Thiruvananthapuram, HLL has a distribution network of LNG while setting up of LNG and CNG units is under way in Anayara in the capital city. The committee comprises Petronet LNG Ltd MD and CEO Prabhat Singh and representatives of Matsyafed, IOC, HLL and State Water Transport Department.