Kalamassery gets a brand new bus terminal
A long-standing dream of Kalamassery residents finally became a reality on Sunday as Local Administration Minister K T Jaleel inaugurated the brand new bus terminal and shopping complex at a grand function.
"Bureaucrats should participate more actively in redressing the issues faced by the public. A person shouldn't have to come to a government office more than twice for a single procedure or document," Jaleel said."The bus terminal has been a dream of the municipality and the public. This marks a new period of change in Kalamassery and we hope to complete more projects to address the woes of residents," said Kalamassery municipality chairperson Jesse Peter.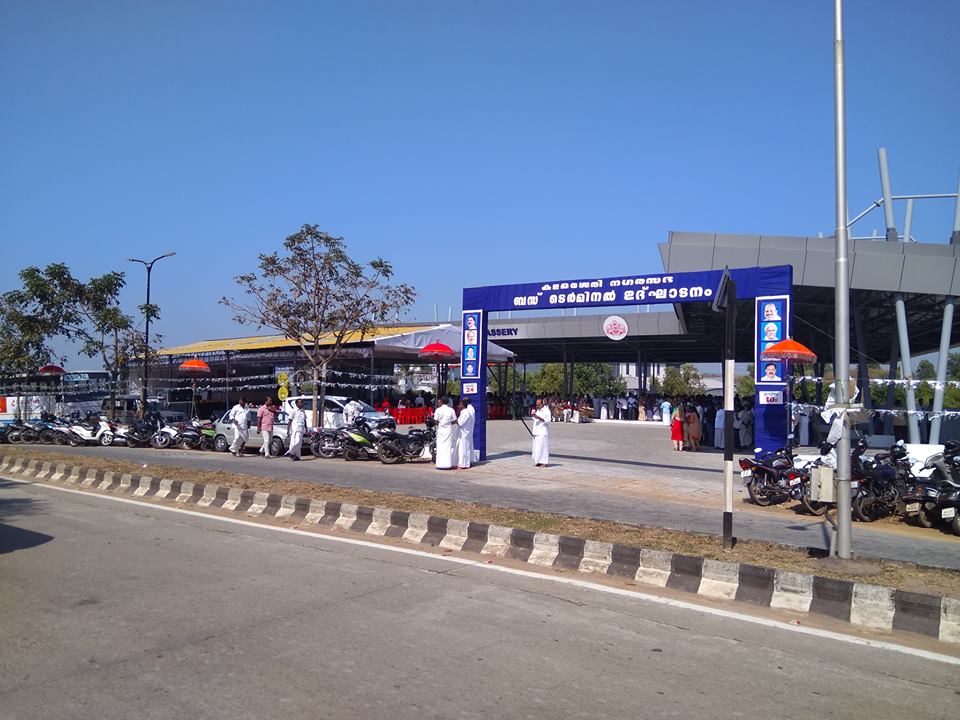 Thanks to the new bus terminal, there will be more services to HMT, Startup Village, NUALS, XIME and Ernakulam Medical College. The Cochin Cancer Research Centre and Science City will also see better connectivity.At the same function, the stone-laying ceremony for an Anganwadi and women's development centre was also done. An SM office for the KSRTC was also opened here.
Laptops were distributed to students of SC/ST communities by Advocate Muthalib. The 642 houses completed as part of the government's CMAY and Life schemes were also handed over to the public.Kalamassery MLA V K Ibrahim Kunju presided over the function. Former MP P Rajeev, Kalamassery unit BJP president Ullas Kumar and councillors were also present.