The Central Government on Monday submitted before the Kerala High Court that it had already declined a request by the state government to ply buses allotted to Kochi city under the Jawaharlal Nehru National Urban Renewal Mission (JNNURM) scheme, to destinations outside the city limits.
Counsel for the Centre T Sanjay also produced a copy of the letter by the Central Government before the court. The case was adjourned for hearing to Tuesday. A Division Bench comprising Chief Justice Manjula Chellur and Justice C K Vinod Chandran issued the directive while considering a petition filed by High Court Advocate K P Pradeep challenging the decision of the Kerala State Road Transport Corporation (KSRTC) to roll out JNNURM low-floor buses allotted to the city to other districts.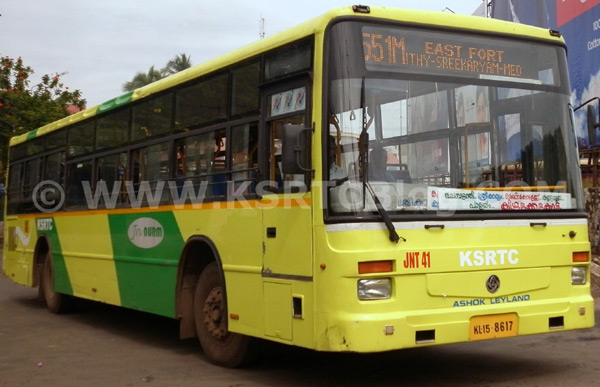 The Ministry of Urban Development had earlier stated that the financing for buses under JNNRUM is exclusively for intra-city service. In order to ensure that the buses procured under JNNRUM are utilised exclusively for urban transport, the state should set up a city-specific wholly-owned SPV/umbrella body for controlling the management of the city bus service.
The Centre had provided financial assistance to Kerala as a one-time measure for the purchase of buses under the scheme. The Centre had sanctioned 200 buses at an estimated cost of `71 crore. The share of the Central Government was fifty per cent in the scheme. "As per the information available with the ministry, a total of 162 buses have been procured so far," it submitted.
The petitioner pointed out that low-floor buses should be operated within the city as mandated by JNNURM norms. Under the scheme, the grant was allotted to the city for procuring AC and non-AC low-floor buses, exclusively for the city services. But the KSRTC violated the norms and guidelines, Pradeep submitted.
According to the petitioner, as many as 50 air-conditioned and 120 non-AC low-floor buses were made available for plying in the city. Of these, 45 AC and 118 non-AC buses were plying to various destinations in Ernakulum district. However, of late, some of these buses were diverted to destinations outside the district.
New Indian Express