State Express Transport Corporation (Tamil Nadu) is a state-owned transport corporation that runs long distance mofussil services exceeding 300 km and above throughout the state of Tamil Nadu and major cities in adjoining states of Andhra Pradesh, Karnataka, Kerala and the union territory of Puduchery.
Facing severe competition from the Karnataka State Road Transport Corporation (KSRTC), the State Express Transport Corporation (SETC) has launched a couple of air conditioned seater-cum-sleeper buses.
Introducing Ashok Leyland MG Alma Leera model for SETC Tamil Nadu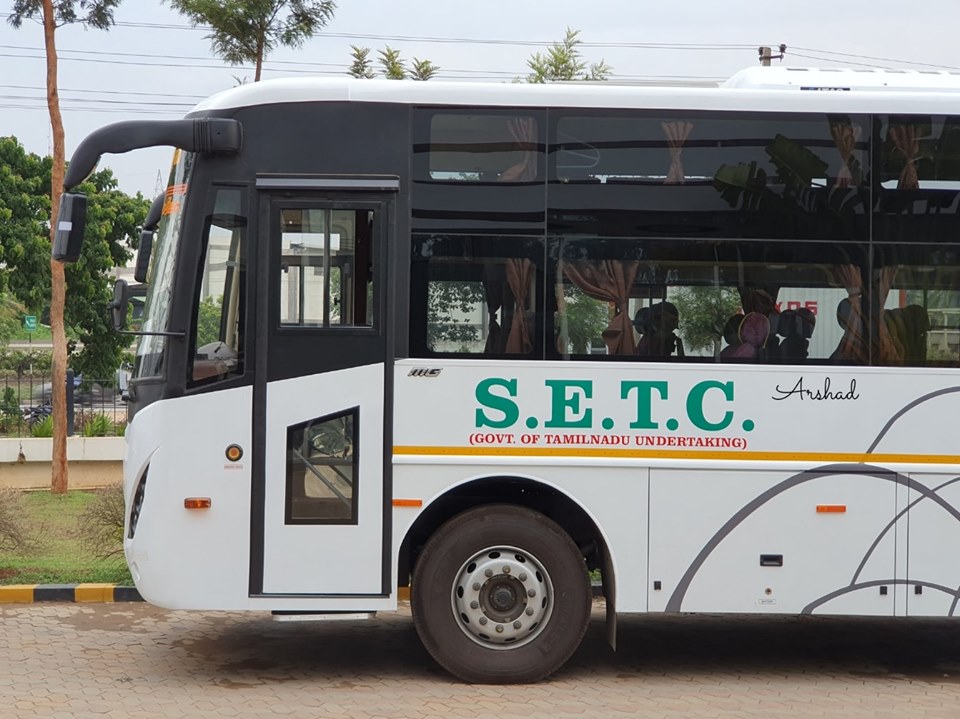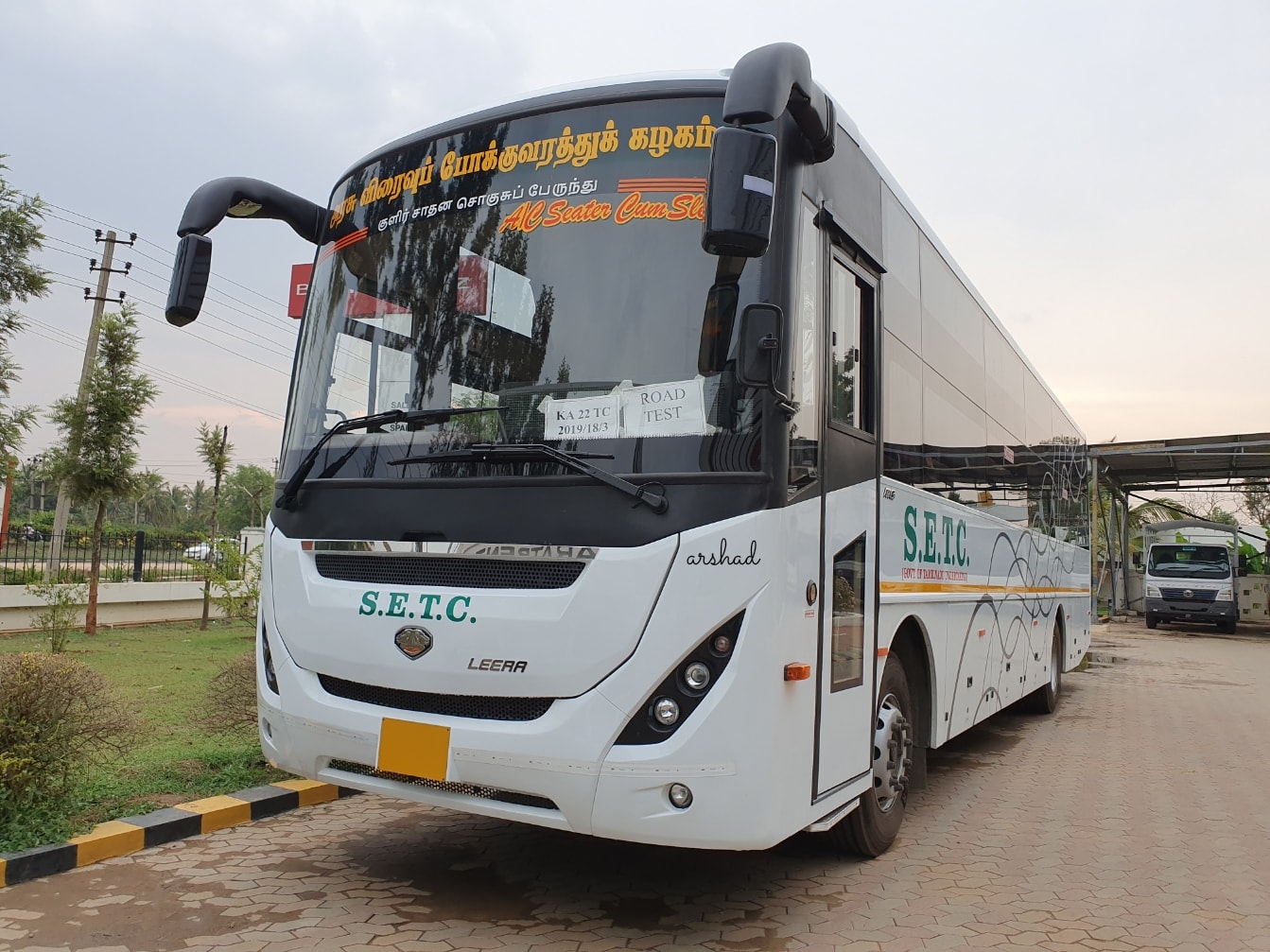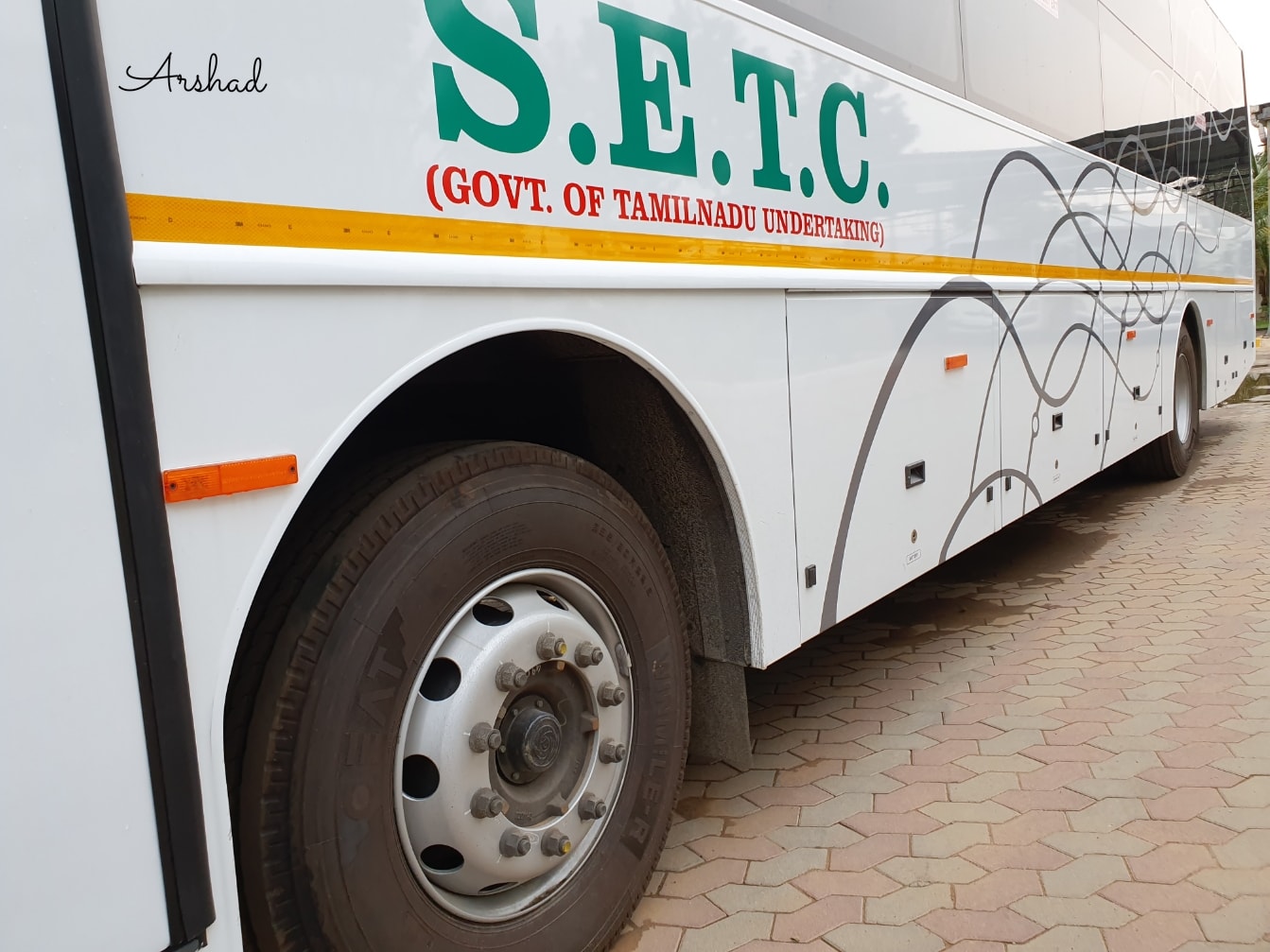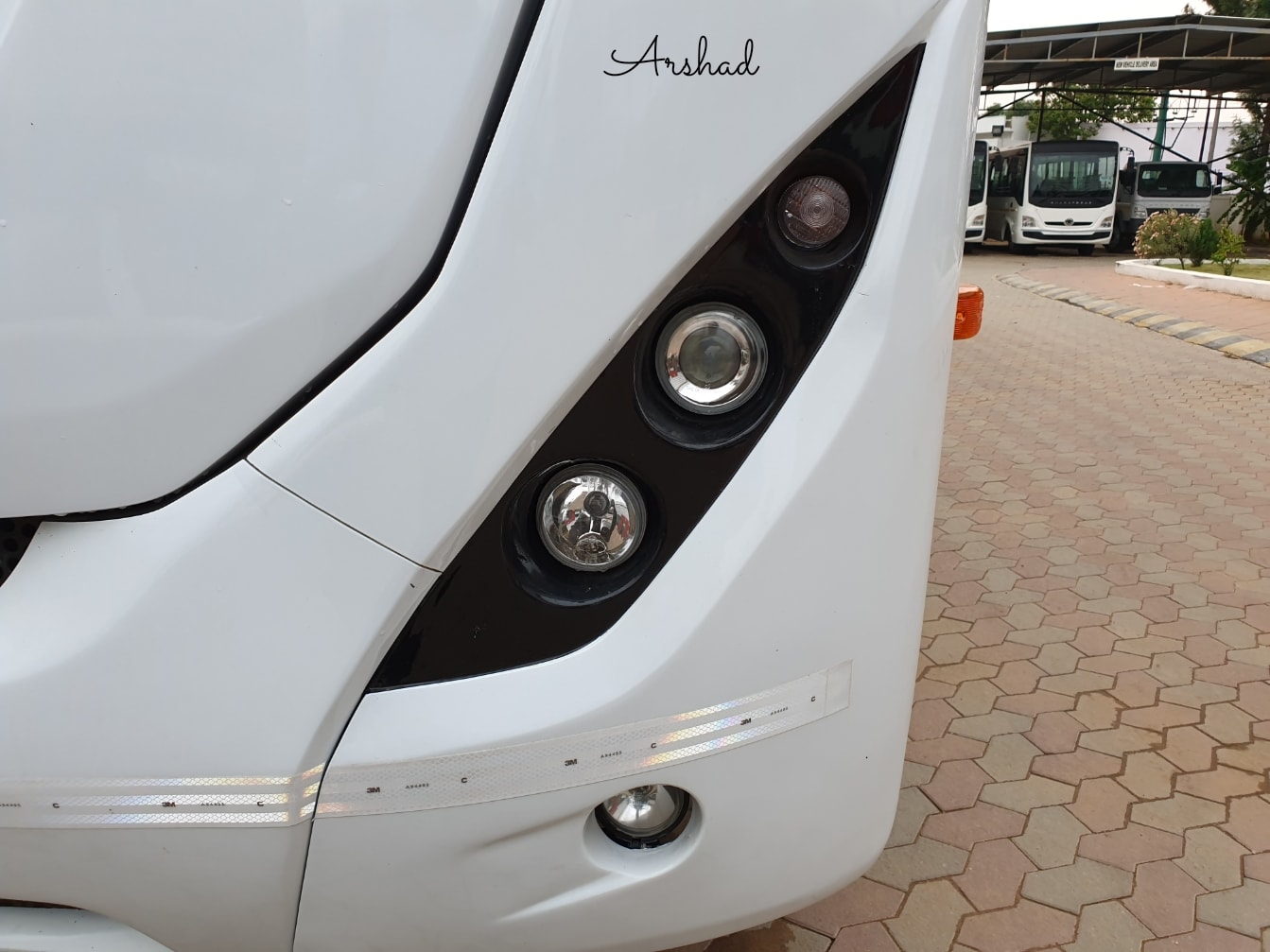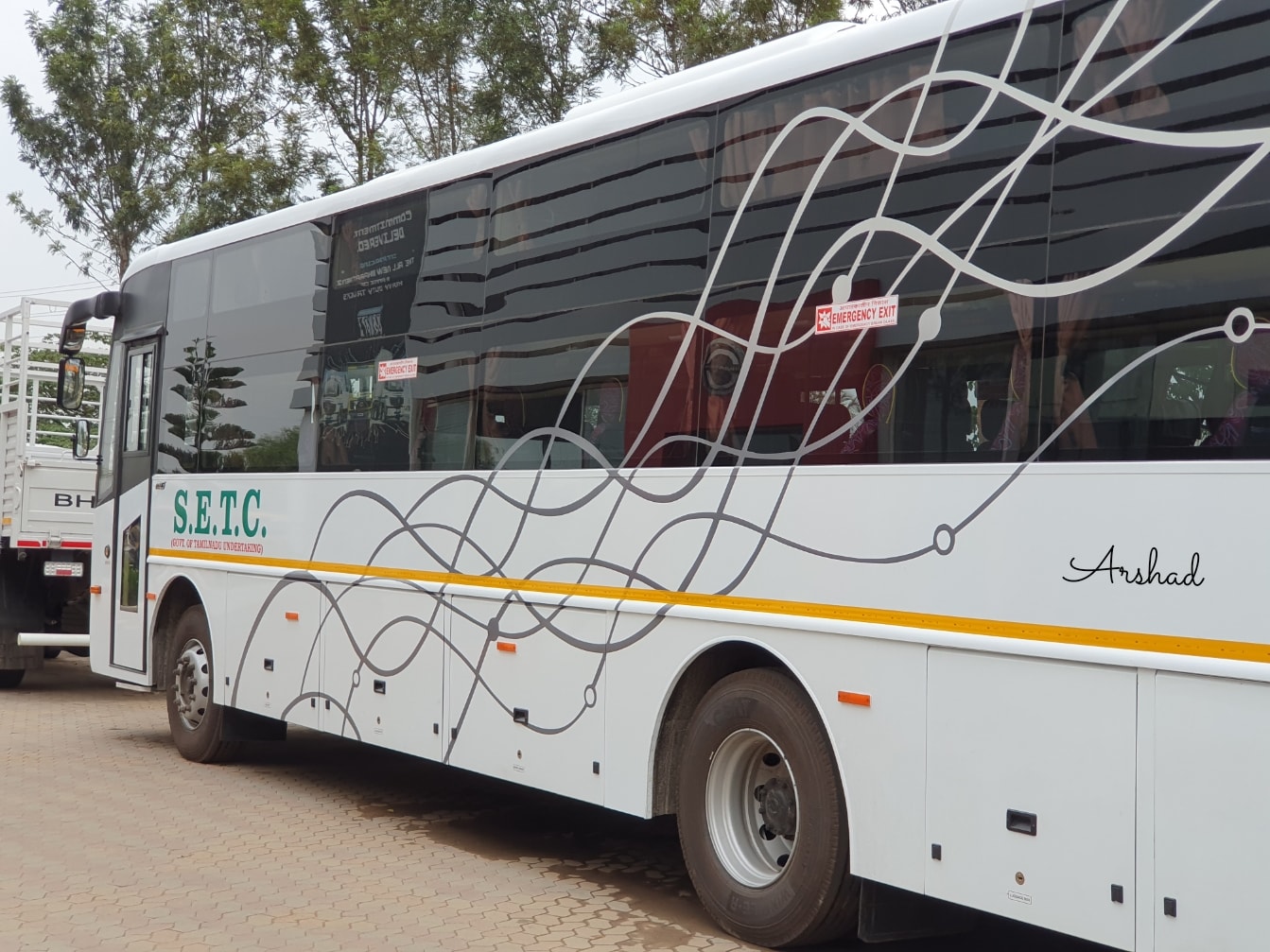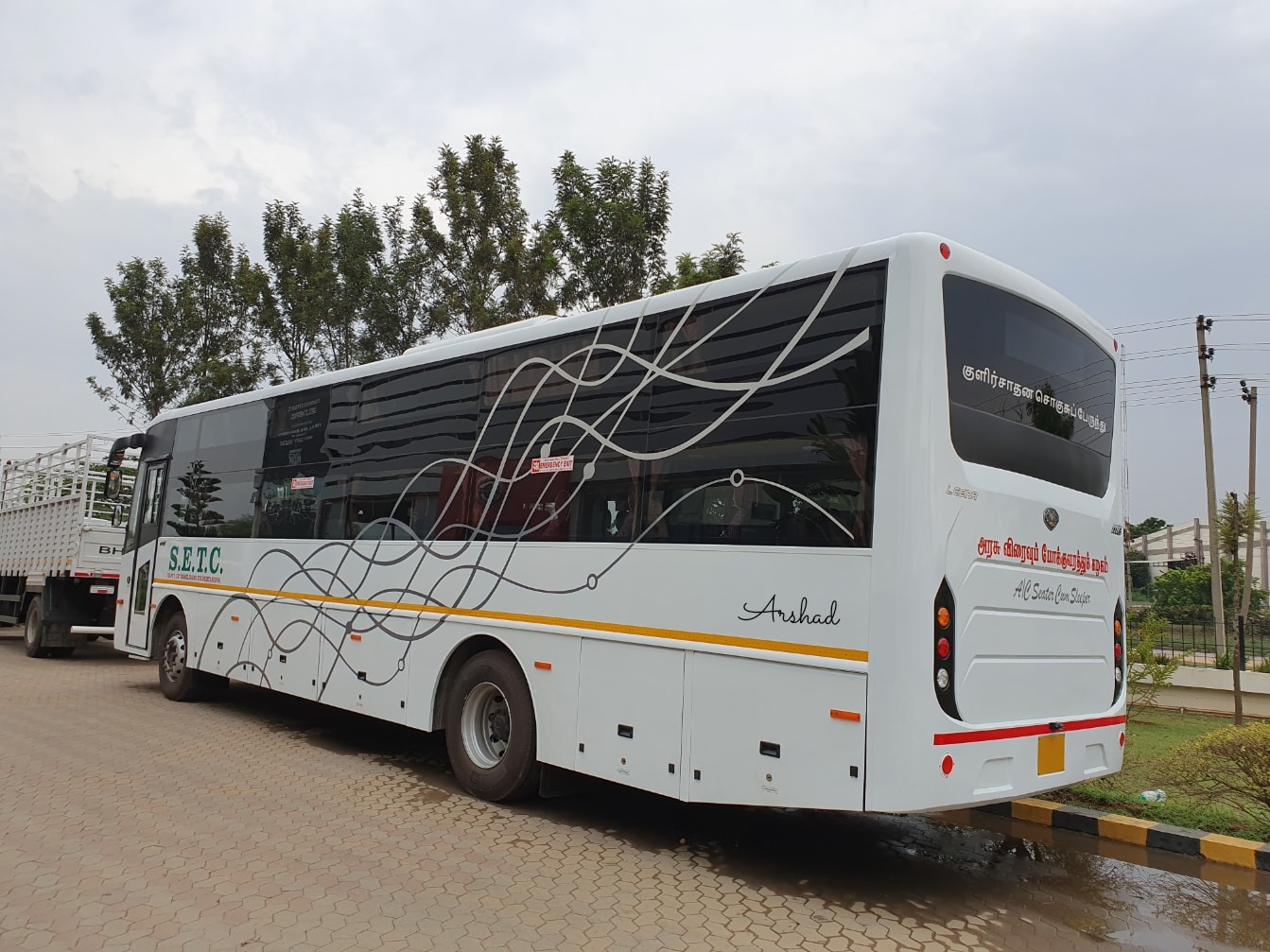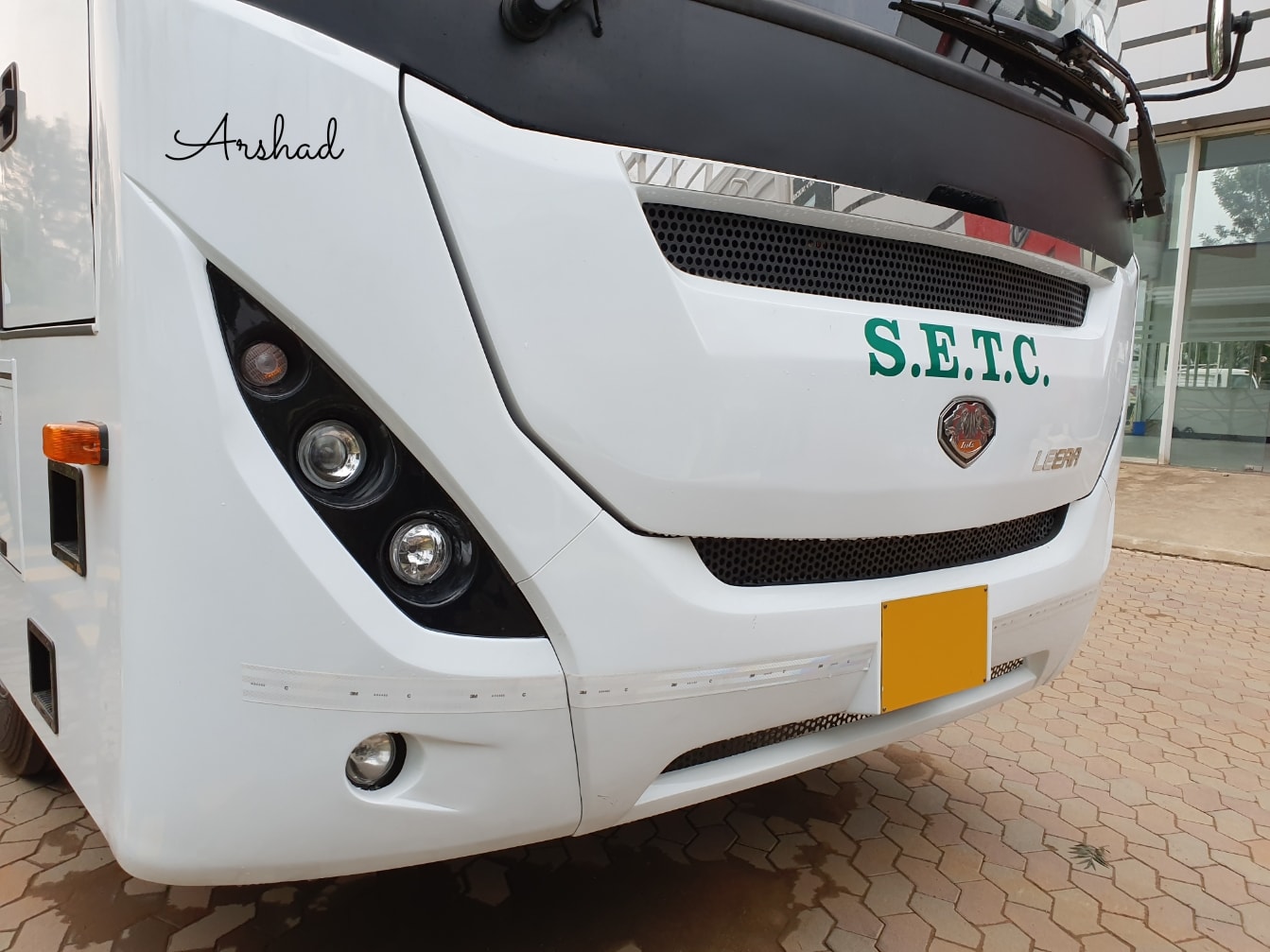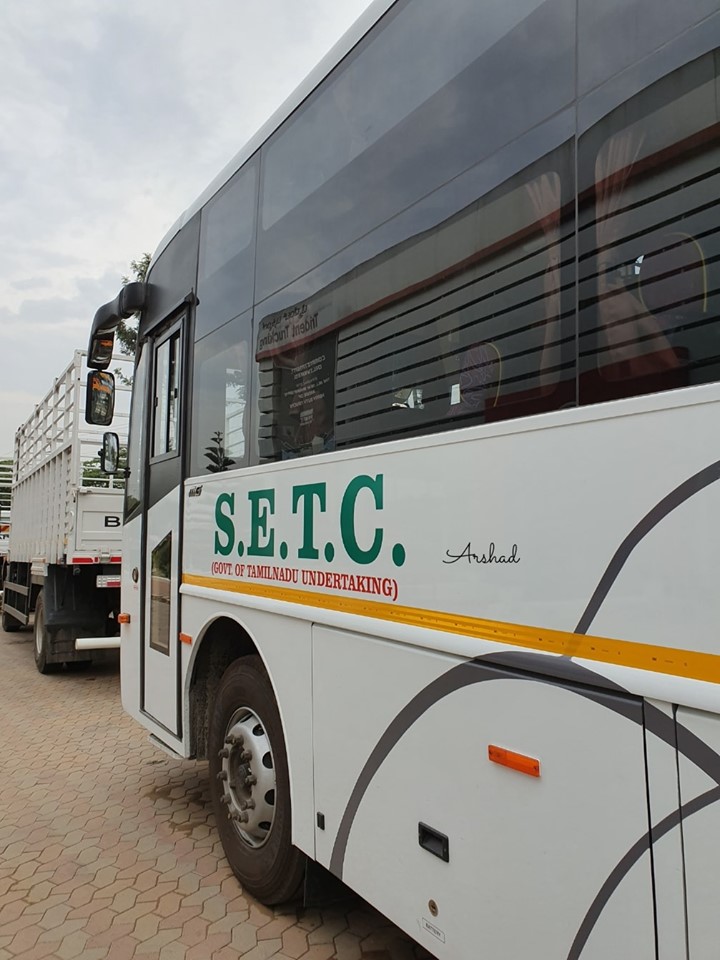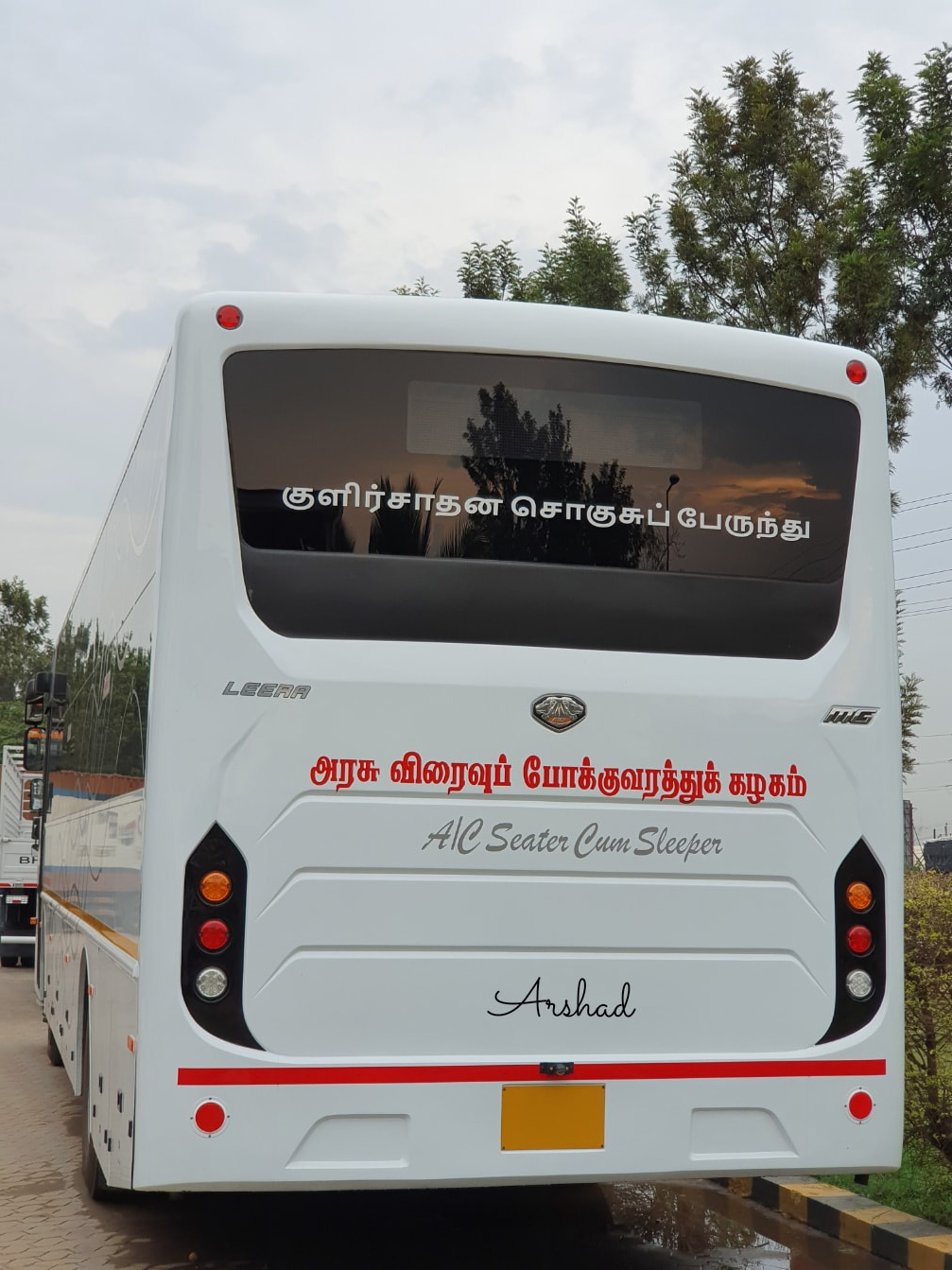 Photos – Arshad clickz.
To attract passengers who prefer KSRTC citing multiple travel options, SETC started the trial run of the airconditioned buses to Bengaluru. In addition to the two airconditioned seater-cum-sleeper services to Chennai, the SETC has added two more buses of the same kind to the state capital. It is indeed a welcome move. It would be great if SETC operates the new seater-cum-sleeper AC buses to Bengaluru in the evening or night hours.
"We are yet to fix a permanent slot for the two buses to Bengaluru. The departure timing will be strategically slotted ahead of KSRTC's AC sleeper service to ensure better patronage," an official source with SETC said. One of the two new buses for Chennai from the city will be scheduled to operate in the night, while the other is likely to be scheduled during day time. It may be recalled that Times of India on May 15, 2019, carried a report titled 'Bengaluru-bound SETC buses losing out to comfy KSRTC', highlighting the demand among passengers on SETC to introduce airconditioned sleeper bus services between Trichy and Bengaluru.
Ashok Leyland is the fourth largest manufacturer of buses globally and is the country's largest bus maker. The company says that the new orders further consolidate its leadership position in the market.
Alma motors : A modern Bus Manufacturing Plant in Belgaum, Karnataka catering to major OEM's like Ashok Leyland and Volvo Eicher Commercial Vehicles Ltd. for domestic and export markets. Alma motors also caters to Private customers.