In 2001, Volvo Buses India sold 20 coaches. By December 2011, 5,000 of them were running on Indian roads. Volvo did not achieve this by toning down its products or cutting prices as multinational companies often do. It developed the market and waited for it to mature. Volvo now has 76 per cent of the Indian luxury bus market. The company changed the way Indians travel. Now, as the competition closes in, it is preparing to launch products that could transform the market – again.
A decade ago, buses were more or less a by-product of trucks. They were built on truck chassis. Body builders bought chassis primarily from Telco (now Tata Motors) and Ashok Leyland. The difference between city and inter-city buses, or regular and 'deluxe' ones, was reclining seats and a stylish paint job.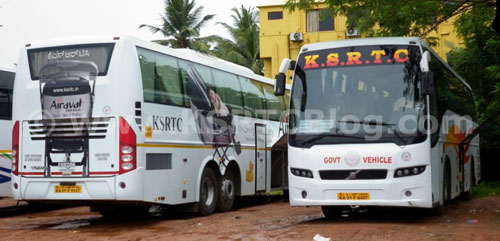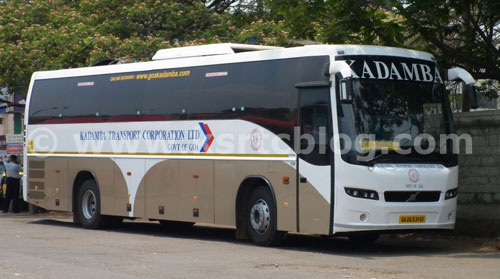 That is how things were when Volvo Buses entered India. The Swedish company bid for a tender by the Delhi Transport Corporation (DTC) in 1998 while showcasing its B10LE low-entry city bus in several cities. The bus drew much interest. Akash Passey, Senior Vice Presidentregion international, Volvo Bus Corporation, who headed India operations then, says many people came to see it at the 1998 Delhi Auto Expo. He laughs, recalling an animated discussion between two youngsters he overheard. "The older of the two, in an attempt to explain how the bus loses height, said: 'When it halts, the driver jumps out and deflates the tyres'," he says.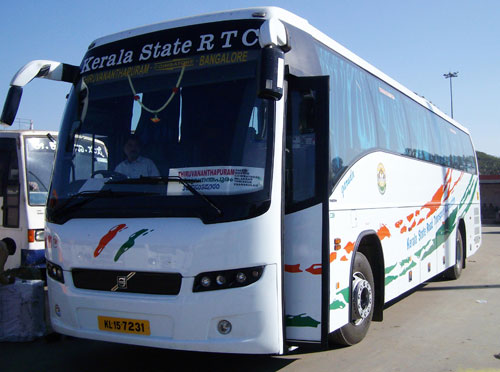 The coach prompted more weighty concerns too: were India's roads and travellers ready for rearengine buses? What about prices? Volvo city buses cost up to 10 times more than those used by state transport corporations. Meanwhile, the DTC tender was shelved.
Selling to state companies was proving tough, so in 2000, Passey changed tack. He imported two Volvo B7R inter-city buses from Hong Kong and Singapore, and sent them out on a six-month demonstration drive. The B7R cost five times more than a 'deluxe' bus. But he persevered. "I felt there was little reason why an air-conditioned bus would not work in a tropical country like India," he says.
THE ROAD TO SUCCESS
Volvo brought in its inter-city bus when it saw the market was not ready for a city bus
SELL THE CONCEPT, NOT JUST THE PRODUCT
Volvo engaged with all stakeholders – from operators to passengers to drivers – to sell its buses
USE MACRO CHANGES TO YOUR ADVANTAGE
When Volvo saw that increasing congestion and growing environmental awareness were making public transport attractive, it brought back the city bus
When the competition started to close in on Volvo, it introduced products that would increase the number of passengers.
The changing economic landscape strengthened his resolve. The company approached private operators who ran inter-city 'deluxe' buses and could price tickets higher. Volvo refused to compromise on product specifications . Passey points out that inter-city buses are 12 metres long everywhere in the world.
But in India, bus length was capped at 11 metres. "We got the regulation changed," says Passey. It was a good thing Volvo had a wide range of products. "All I had to do was choose the one best suited for India," he adds. "I did not choose the most sophisticated, because operators were used to frontengine buses, very little suspension and ordinary brakes."
To persuade operators that Volvos were profitable, the sales team drew up a lifecycle cost comparison. Volvos had a few more seats than others – a disadvantage in the early 2000s, when states taxed operators per seat. But the biggest advantage was that they could run for 22 hours without maintenance.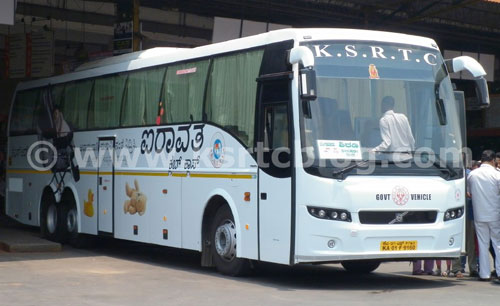 Operators were concerned whether Volvo would provide maintenance centres every 25 km, as was the usual practice. Passey says: "We told them you don't need that with a Volvo. We'll give you one every 400 km." Volvo also departed from the norm by offering service support for the entire bus, and not just individual parts. With maintenance hassles reduced, operators could focus on routes. For example, Mumbai-based Neeta Tours and Travels, which had 20 Volvos in 2004, figured it could serve seven destinations. A bus could leave Ahmedabad at 10 p.m., reach Mumbai at 6 a.m., then go to Pune and back, and then head back to Ahmedabad at 10 p.m. Operators could also focus on sprucing up service with hot towels and entertainment. This also meant they could raise ticket prices by as much as Rs 100 on some routes.
Phanindra Sama, founder and CEO of redBus, a portal that sells bus tickets, says, "The Volvo phenomenon coincided with higher per capita income, more awareness about luxury, and increasing migration to cities from Tier-II and Tier-III towns."
As Volvos could run farther than buses used till then, routes such as the 1,000-km Bangalore-Mumbai run became popular. Being faster, they could depart later than a deluxe coach, yet arrive at the same time.
In 2001 – within a year of demonstrating the inter-city coach – Volvo sold 20 of them in India. That figure reached 1,100 in 2006, and 5,000 by December 2011. Volvo now has 76 per cent of the luxury bus market. The market itself, according to industry estimates, is growing at around 10 per cent a year. Volvo expanded gradually, starting with South and West India. It was not until 2004 that it had a countrywide presence. "It was of utmost importance to us to have service leading sales and not the other way round," says Passey.
Volvo also reached out to not only operators, but also other stakeholders. It ran commercials in film theatres. Before launching the B7R in 2001, it sought driver and passenger feedback. "We realised we wouldn't sell much if we sold merely the product," says Passey. "We had to sell the concept of luxury bus travel." Eventually, state bus companies not only bought Volvos but also built brands around them: Garuda in Andhra Pradesh, Shivneri in Maharashtra, Airawat in Karnataka.
The development of expressways such as the Mumbai-Pune one helped things along. Volvo became a ticket brand – something no other commercial vehicle has achieved anywhere in the world – as passengers asked for Volvo tickets, rather than an operator or a route.
More Case Studies
As with the inter-city coach, the success of the city bus was gradual. In January 2006, Volvo sold its first city bus to the Bangalore Metropolitan Transport Corporation. Under the Jawaharlal Nehru National Urban Renewal Mission, Volvos now ply in 13 cities.
The company is again looking to change the market, especially with rivals such as Mercedes-Benz and Tata Motors tail-gating it. Its 14.5-m inter-city bus is the longest in India, with more space for passengers and luggage. Its 14.5-m multi-axle city bus is being pitched as a solution for urban traffic congestion. With the 9,100 medium-haul bus (for distances of 300 to 400 km), Volvo hopes to make second-tier city connections viable, as traffic is set to grow in this segment.
This move – changing the market when the competition closes in – is possible because of a previous strategic step. In 2008, Volvo started manufacturing buses near Bangalore. It makes 1,100 buses a year, and hopes to raise production to 2,500 by 2013/14. Sama of red-Bus says: "The fact that Volvo manufactures its own buses works to its advantage. Mercedes still depends on its body maker, Sutlej."
Would any other bus company, had it entered India in 2001, have done as well as Volvo? Perhaps, if its product range was comparable, and if it were patient enough to develop the market. After all, one of the crucial factors in Volvo's success in India is that it has invested in changing the circumstances.