Written By – Lekshmi V G.
Have you ever imagined of staying in an Igloo? Snow trekking combined with overnight stay in Igloo – yeah, we made that happen last February along with my 10 friends in the most coveted Igloo in Sethan, Manali.
My friend, Aman runs a travel company called HIGH MOUNTAINS in Manali and they started this amazing stay option in a place called Sethan which is at a height of 10,000 ft above the main Manali that the tourist usually go to. They started it last year, and was available from December till March.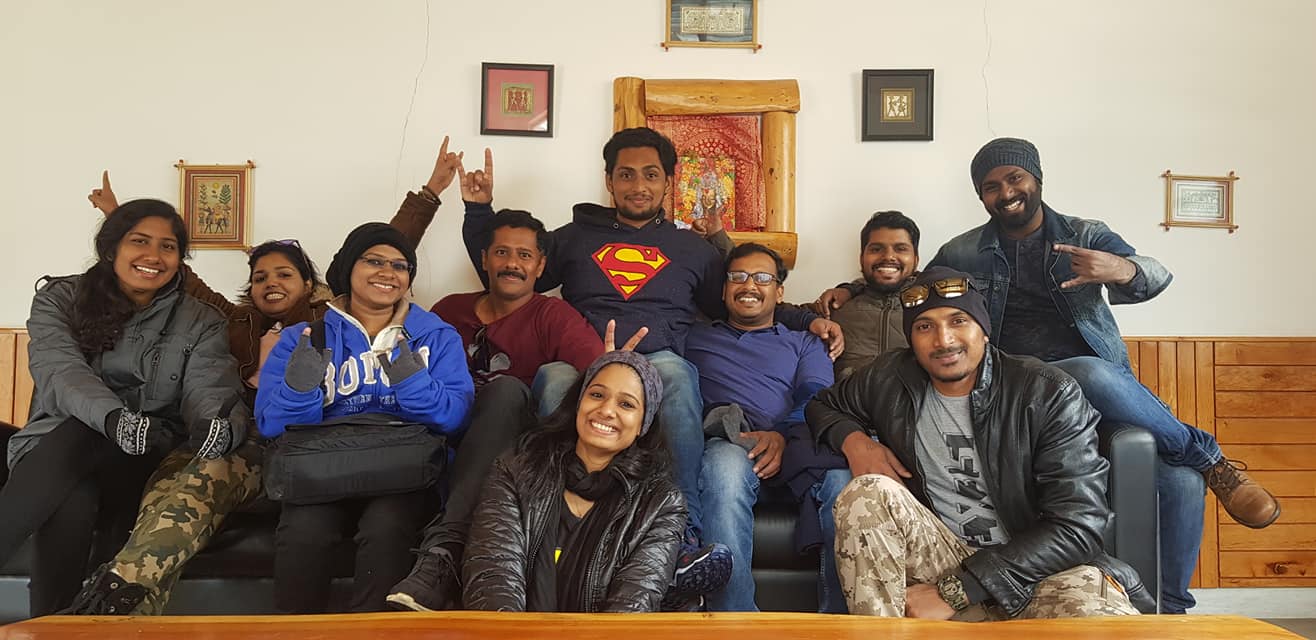 We flew from Trivandrum to Delhi from where we took a bus to Manali and reached Manali by morning 9 AM. Occasionally it was raining, because of which there was landslide at some areas. The stay was arranged for that night at Mountain Trails, Manali. Though we heard and read reviews that snowfall will be over by January end, February 2019 was a great time of the year to spot some fresh snowfall and see Manali under sheets of ice.
We initially had plans to go for paragliding and other snow sports at Solang Valley, but owing to avalanche the night before, power supply issues were there and the activities were closed for the day.
Therefore, we were taken to another snow point, where we had similar activities – ATV ride, tube sliding, skiing, yak ride, etc. It was fun. After shopping at Mall road, we were back at hotel by around 8 PM. We had dinner and DJ arranged at hotel itself for the night. It was very memorable.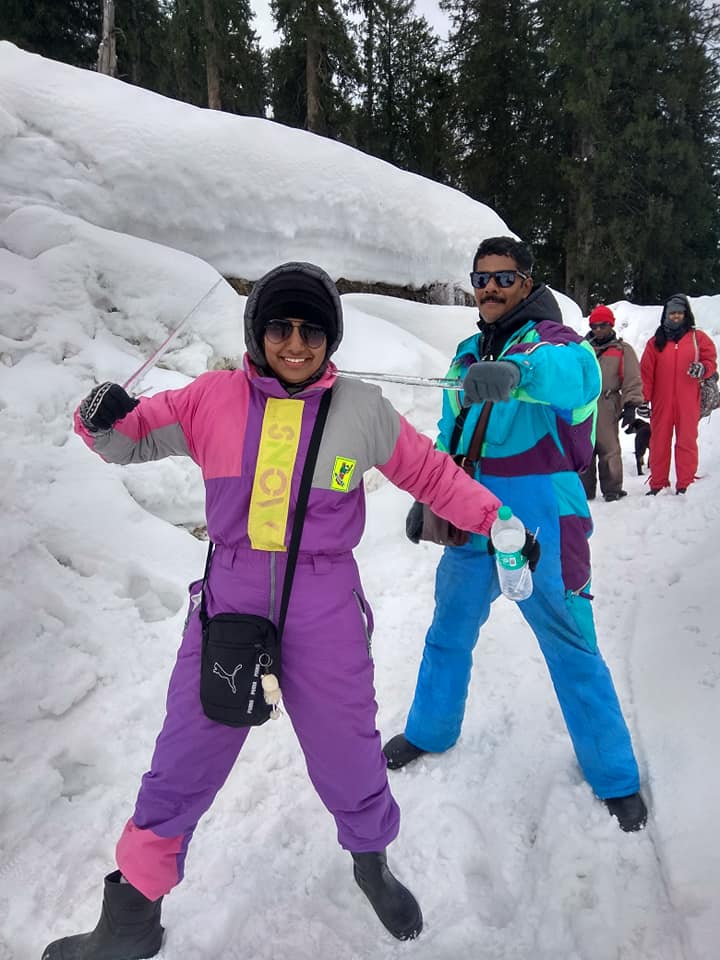 The next day after breakfast, we all got ready for the 45-minute drive, which was full of adventure in a 4 x 4. We were supposed to be dropped at the Igloo point, but due to landslide and avalanche, road was blocked beyond one point. We were asked if we are ready to walk the remaining 7 km to the igloo point. Time was around 1 PM and it was snowing heavily.
We all were quite excited at that moment to be in the middle of snow-filled land with white globules of snow falling on us. Without a second thought we all said yes for the trek but the excitement didn't last too long. It was a quite complex task walking on fresh snow. The trail was not ground level, we had to climb steep slippery mountains as well.
We started feeling thirst after walking for some time, and to our badluck nobody took water along because we didn't expect this walk even in our wildest dreams. Finally we had to rely on icicles to quench the thirst.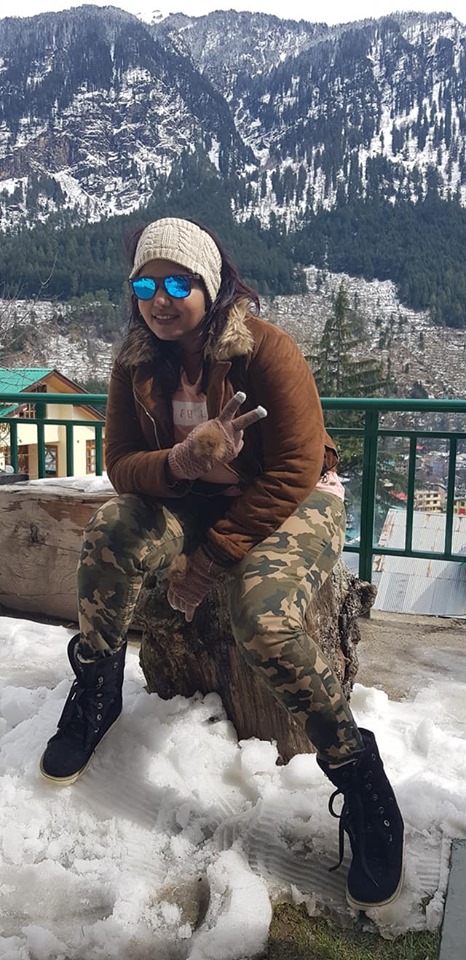 After walking for around 5 km, we all were so happy to see a tea shop, from where we grabbed tea and snacks and then continued with our trekking. It was getting late, they asked us to walk fast so that we reach the destination before dusk, as the path won't be visible at night. So with all the energy left, we somehow managed to reach the igloo point. We all were soooo happy and excited that we finally made it!!!
When standing near the Igloos, We were impressed by the quality of construction and basic amenities which were provided in such an extreme landscape. In my whole life, i never thought or imagined to be spending a night around 5 feet of snow and a 6 feet tall Igloo. Before seeing this White view, We were only informed that we are going to Panduropa village, 15 kms from Manali, that too in an SUV, but the avalanche last night turned our whole day into something special, quite an adventure dose for the whole life.
We were completely disconnected from the outside World with no internet, or phone signals. Apart from the 5 Igloos they have constructed a shed there with a proper restaurant where lot of snacks and drinks were available for free 🙂 . Rest of the meals you would get prepared by the Igloo team. Two portable toilets were located nearby with water for usage.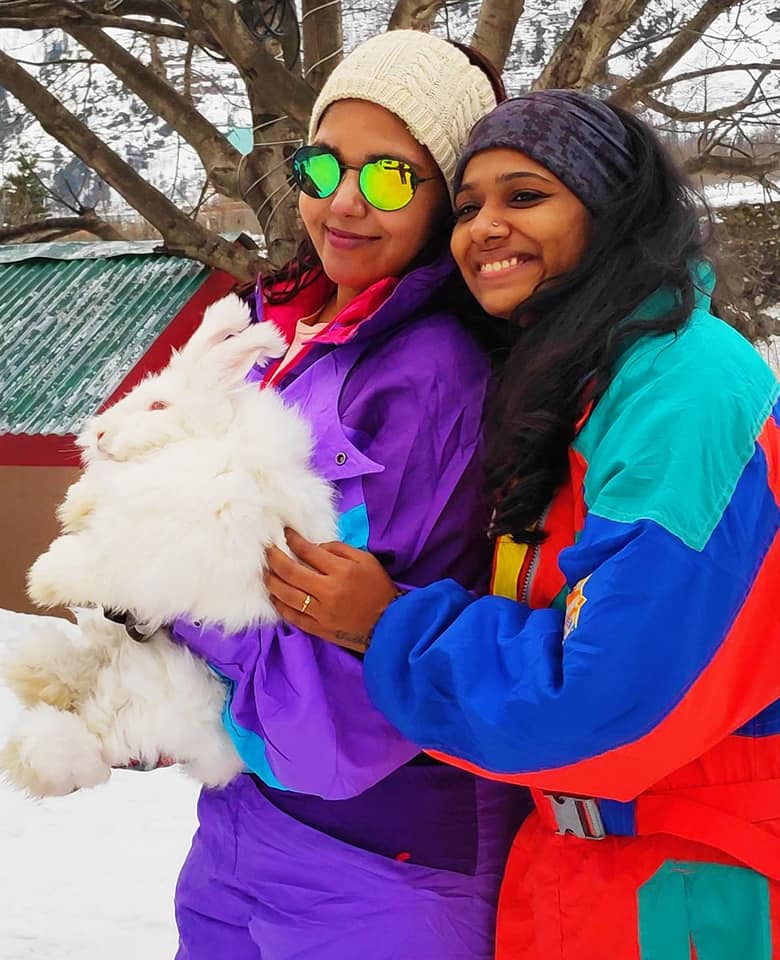 Campfire was in the agenda, but owing to heavy snowfall that night, we couldn't do it outside, so we decided to enjoy our night in the shed itself. They had arranged a fireplace inside the shed instead and the people around made the night a memorable one. We all sat on a mat around the fireplace to feel the warmth.
As soon as we got settled inside the shed, we were welcomed with lunch thali, followed by hot tea one after the other, with pauses inbetween sips to narrate the trekking experiences of each one of us. Meantime Aman joined us, and added that extra josh to all of us. I met Aman during my Ladakh trip, and he is one guy who can be friend with any stranger in less than 5 minutes.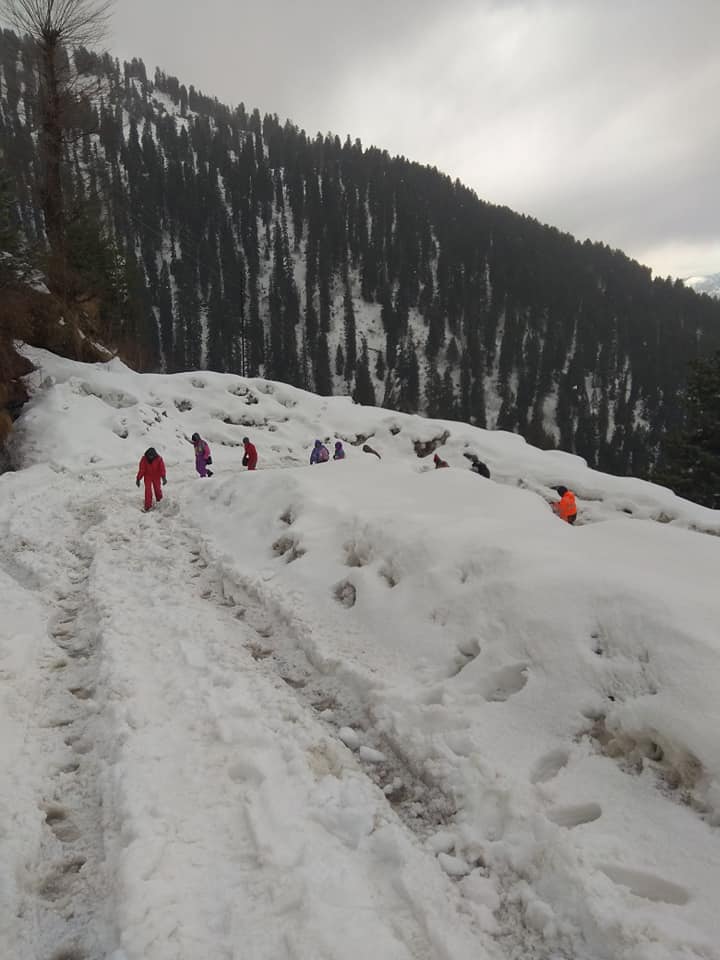 Since the space was not enough for dancing, we started singing songs of different languages. It was Jolsana's birthday, and Aman's Chef prepared Steamed Cake for her to make her day special. The Barbecue was definitely another highlight of the night. Keeping the fun part aside, and eerie silence of an unoccupied mountain under the shadow of deodars and an overcast sky often interrupted.
After dinner, we occupied the igloo allocated for us. Inside the igloo, 5 layers of liners were specially kept to prepare a firm waterproof base, over which sleeping bags with another layer of liner was kept. These are all in addition to the 4 or 5 layers of clothes we had worn before we enter this area.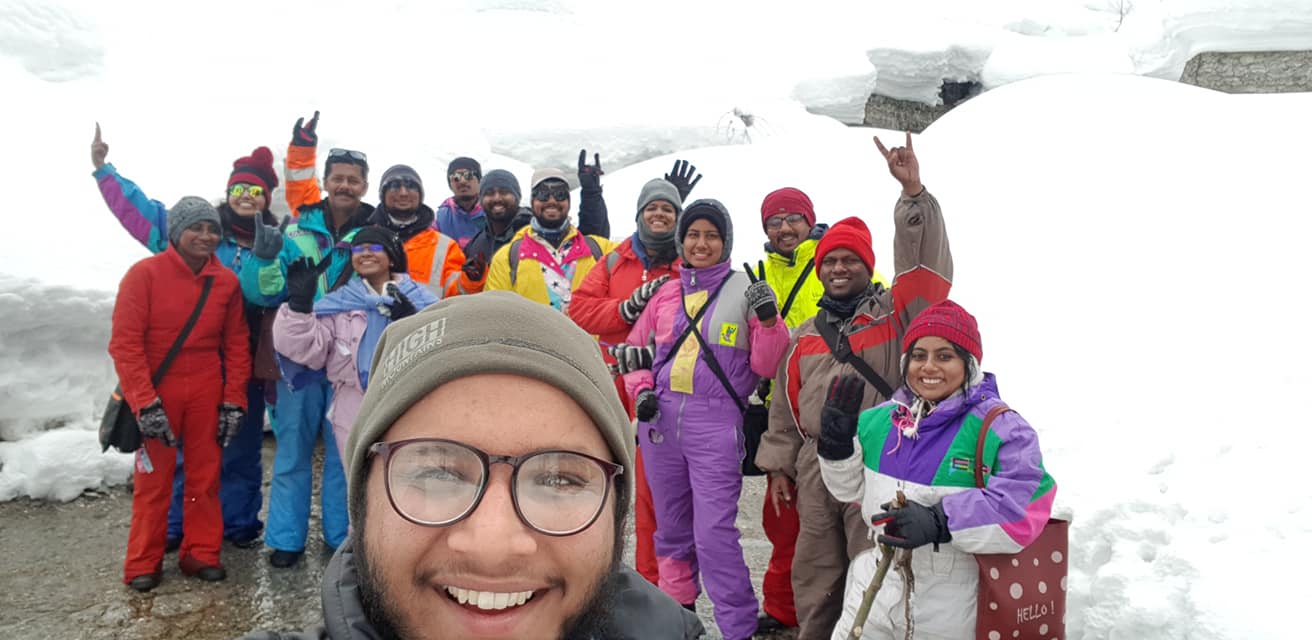 Midnight, the outside temperature dropped to about minus 17° degrees whereas it was only minus 3° degrees inside the Igloos. That is how an igloo is supposed to keep you warm by the principle of compressed snow construction.
The next day morning, after having breakfast and few rounds of chit chatting, we all got ready and started the descend. It was much more fun, we took shortcuts sliding through the big mountains. As we got farther from the Igloos, i already started missing the good times we had, and promised myself to visit the place again.
The cars were waiting for us at the same spot, and we were dropped back to hotel, and there comes the end to a beautiful igloo journey with a lot of memories and moments to treasure.