China – Europe freight train service from Wuhan, the capital city of Hubei province, resumed regular operations on Saturday, allowing more goods such as medical supplies and daily necessities to flow more efficiently between the two regions, according to the Wuhan branch of the China State Railway Group.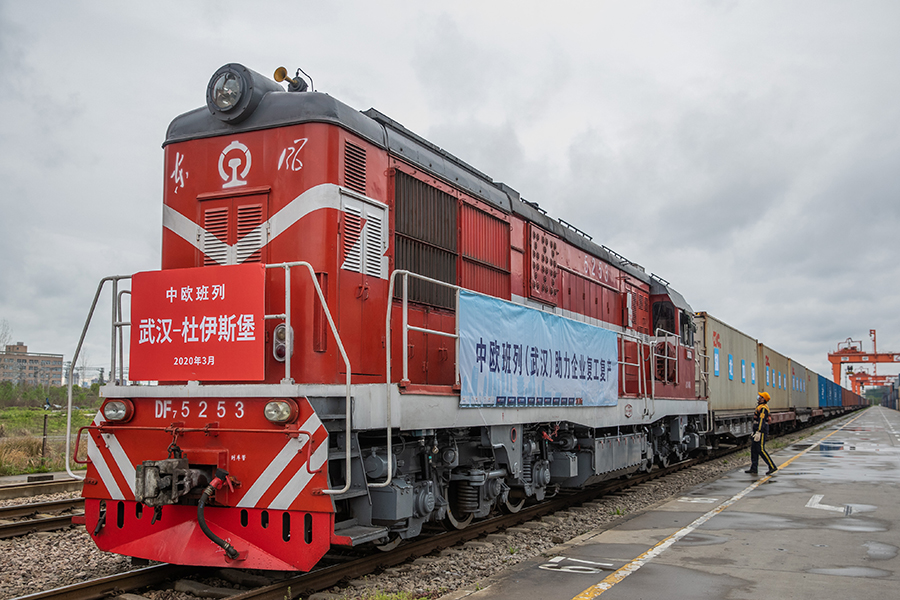 On Saturday morning, the X8015/6 rail carrying 50 cargo containers left the Wuhan station en route to central Europe. It is the first freight train of its kind to leave Wuhan after the COVID-19 outbreak began, and it is estimated to reach Duisburg, Germany in 15 days.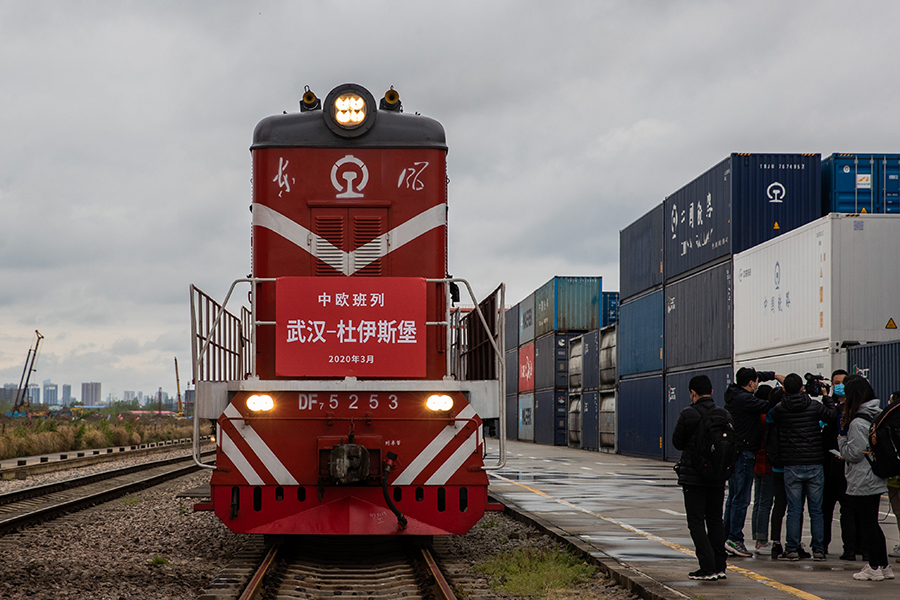 Nearly 90 percent of all goods aboard were produced locally in Wuhan, including 166.4 metric tons of medical supplies such as medical fabrics. There were also auto parts, electronics and telecommunication cables on the train, and all these goods would aid in pandemic control and construction projects in European countries such as Germany, France, Hungry, the Czech Republic and Poland.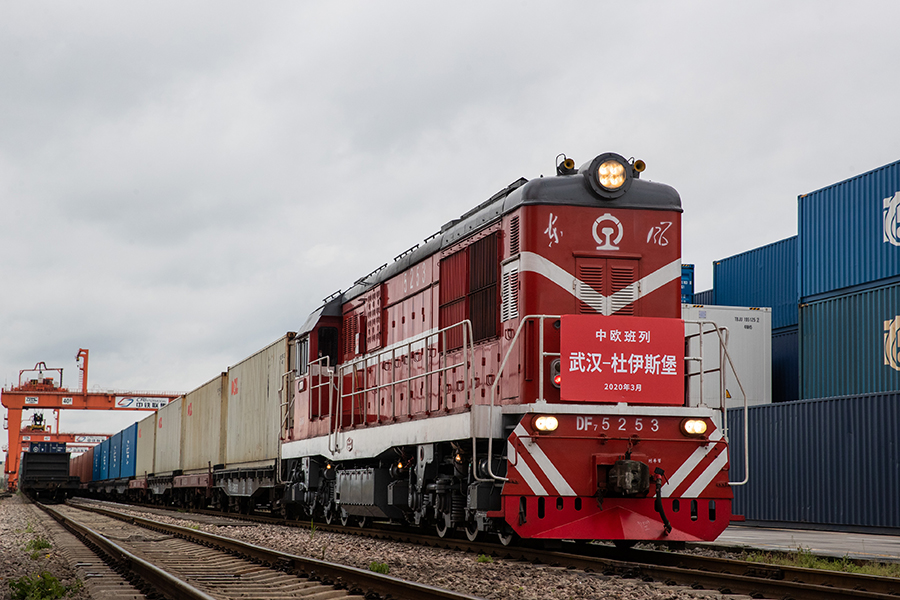 The company said the normalization of railroad operations marked the city's logistics and production are gradually recovering from the epidemic, and will serve as a strong support for commerce and trade.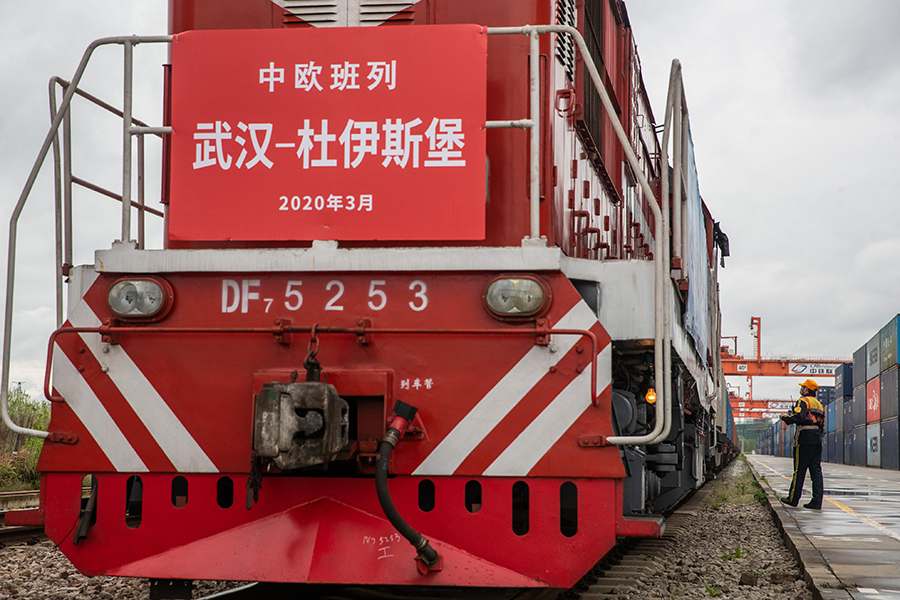 The train's schedule and operations have been optimized to be more efficient, with some fees on international goods and relevant paperwork waived to save time during this global health crisis. More freight trains ferrying goods between the two regions will likely be in place in the future.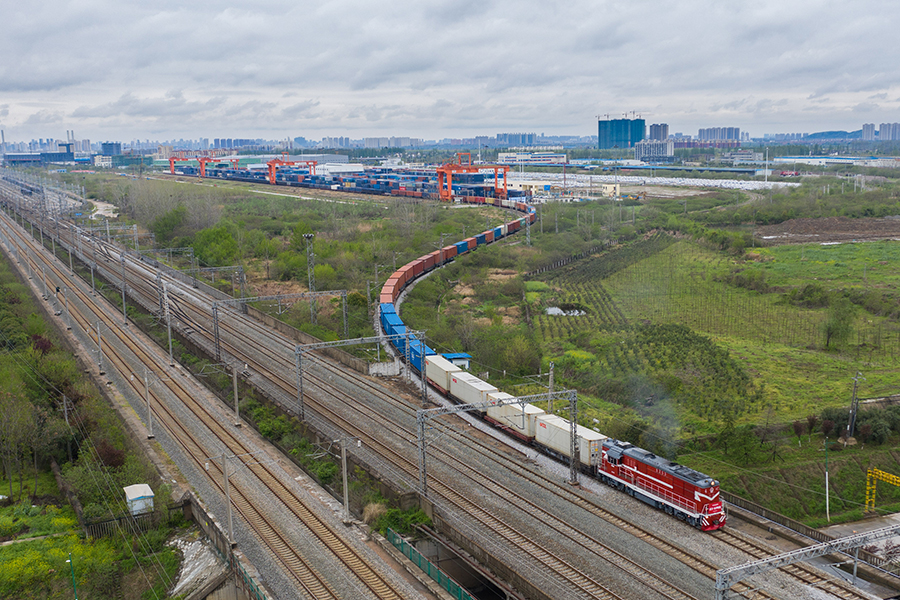 From March 23 to 26, the China-Europe freight train service connecting Hefei, Anhui province, and Europe had resumed operation. It traveled to Germany, Russia, Kazakhstan and Uzbekistan, carrying goods including cars, refrigerators, washing machines, auto parts, electronics and many medical supplies.
Source – chinadaily, Photo by Ke Hao/for China Daily.