Bharath Bandh : KSRTC Scania Bus stoned; Passengers stranded, patients well fed
The passengers' waiting area of the KSRTC bus station at Thampanoor on Monday looked just like any other day. Despite the hartal call, not a single seat was vacant in the morning, with expectant passengers hopefully looking at one of the many stationary buses at the bus bay to be taken out for a special service.
Quite a few had landed here in trains from various cities, unaware of the hartal, while many others were here in the hope of some services being operated.
"We had gone to Kozhikode last week and came back this morning. We checked with the police personnel in front of the railway station, but they are operating services only to the Regional Cancer Centre and Government Medical College Hospital. We have to travel till Palode. Hopefully, the KSRTC will run some special service soon," said Shibu, who was waiting at the station with his family.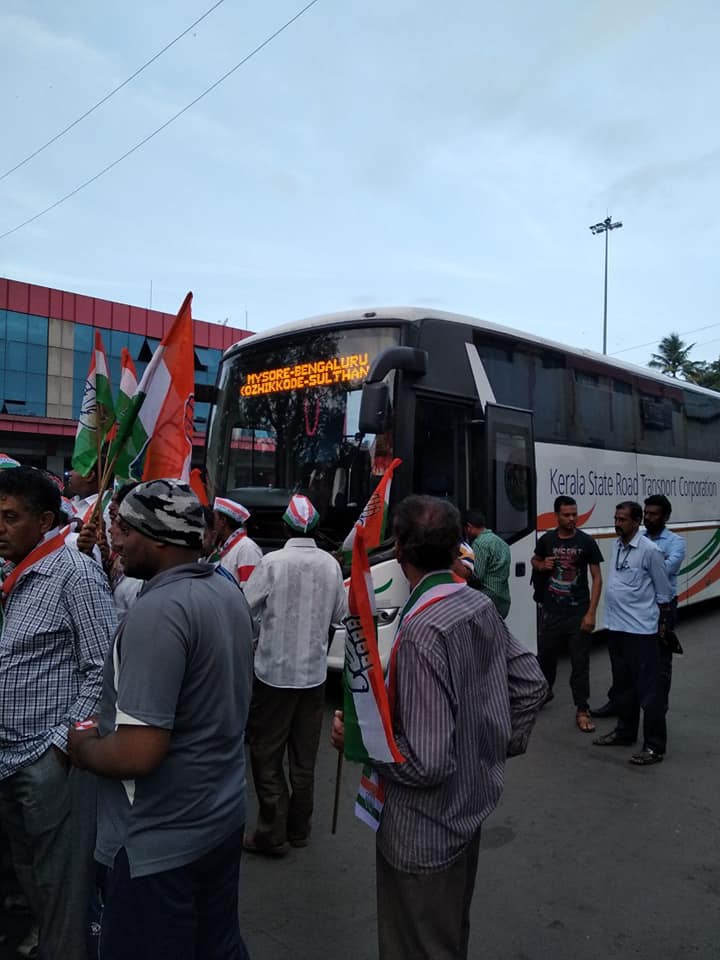 But the KSRTC, which stopped its services by 6 a.m., did not resume services until 6 p.m., when the hartal ended.
Another couple, who had reached here from Nagercoil in the morning, were more fortunate, as one of their relatives was on the way to pick them. Since some of the bakeries and tea shops inside the KSRTC complex were functioning, the waiting passengers did not go hungry.
A Kerala RTC Scania bus coming to Bengaluru from Trivandrum via Sulthan Bathery was stoned near Mysore by harthal supporters. The bus was started serive from day before Harthal, but stuck in bandipur checkpost.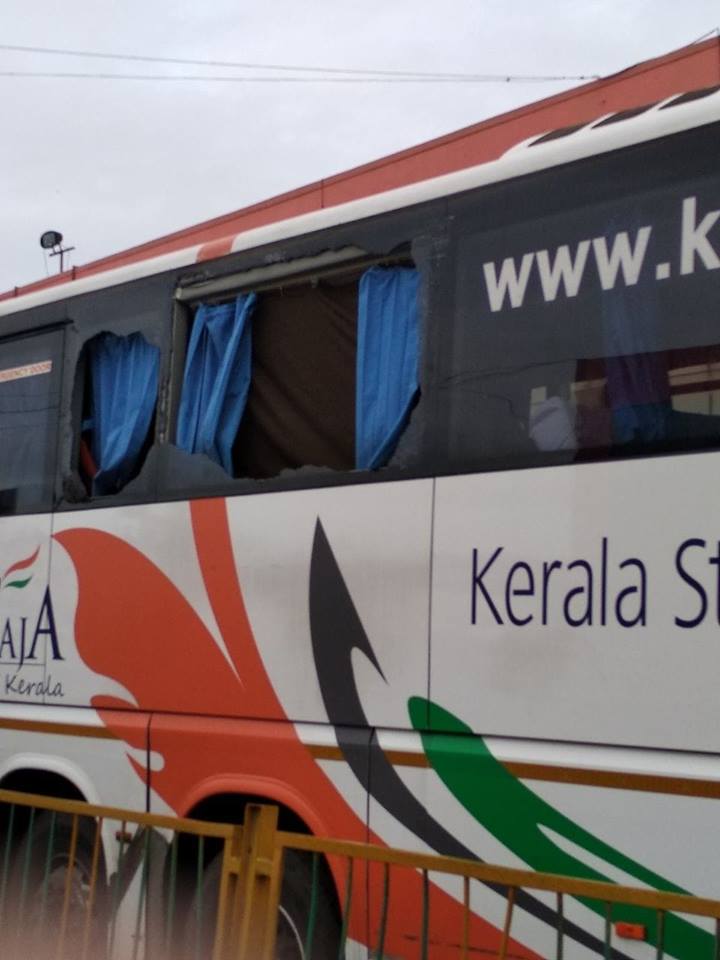 Voluntary and youth organisations brought solace to many patients and their caregivers on the Government Medical College Hospital premises by supplying food free-of-cost on a day when almost all restaurants and shops remained closed.
The Democratic Youth Federation of India (DYFI) catered to thousands of people by distributing food packets under their ongoing 'Hridayapoorvam' welfare programme. .
Anil Kumar, a coordinator, said that they have been supplying over 7,000 packets every day on an average.
Voluntary organisations, including the Lions Club International District 318A, also distributed food in adequate quantities to around 375 people on Monday. Ajai Chandra, district coordinator of Relieving Hunger, the project of the organisation, said they had been supplying food to at least 350 beneficiaries every day. Other organisations such as Seva Bharathi were also engaged in supplying food on the premises.
Private city bus operators, who expressed their moral support for the bandh call, did not operate buses since morning. Even KSRTC buses were off the road.
Schools and colleges remained closed for the day. More police personnel have been deployed in sensitive areas to maintain law and order.