Baroda Mayor's official car – Toyota Innova Crysta gets stuck in pothole
One such disgusting and recurring problem is waterlogging. There's always that petrified approach for fear of stepping into dirty water that's home to who knows what, and the incessant delays that are thrown in for good measure.
Of course there's slow moving traffic, and resulting delays coupled with undulating roads. The only upside to this monsoon chaos is the fact that since roads have a mind of their own, for once it stops to matter who's commuting.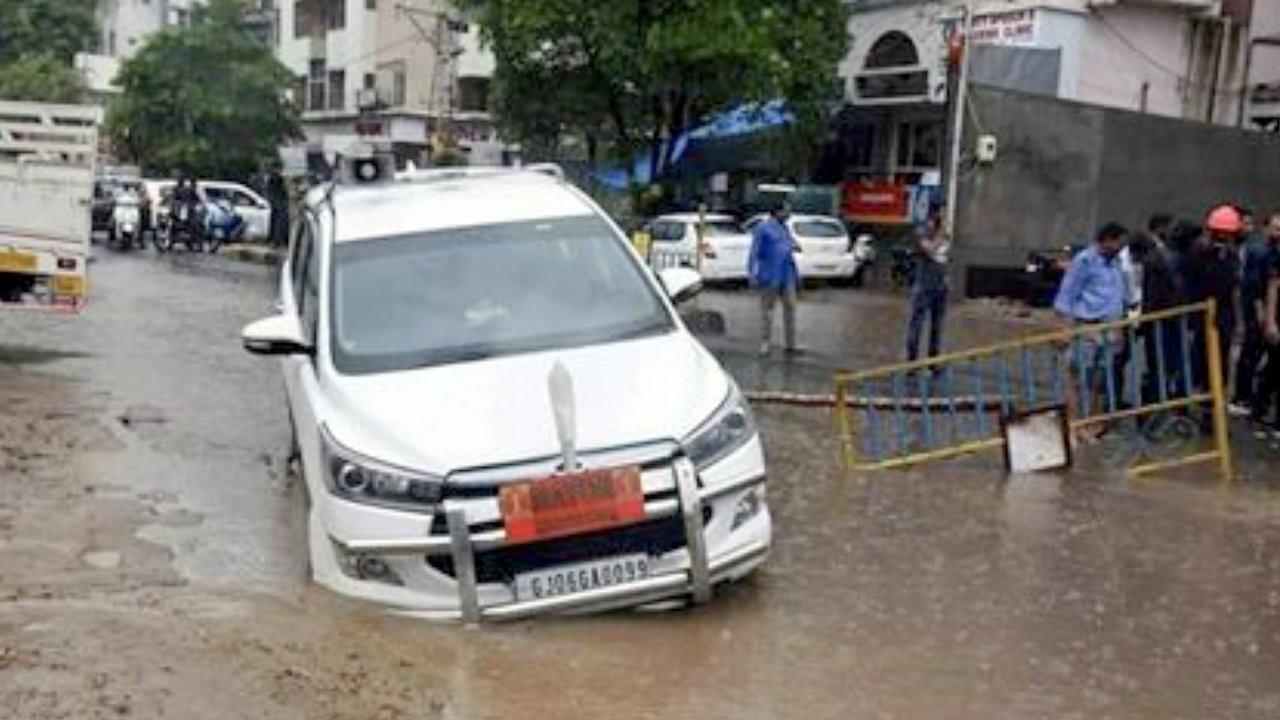 Presented in an all new garb of modernity and proposals that at the very least would require timely and monitored implementation, Baroda smart city certainly isn't feeling all that smart this week.
With the rains, the roads were in wash out mode. And boy did the potholes make Baroda (also known as Vadodara) their home. Absofuckinglutely yes.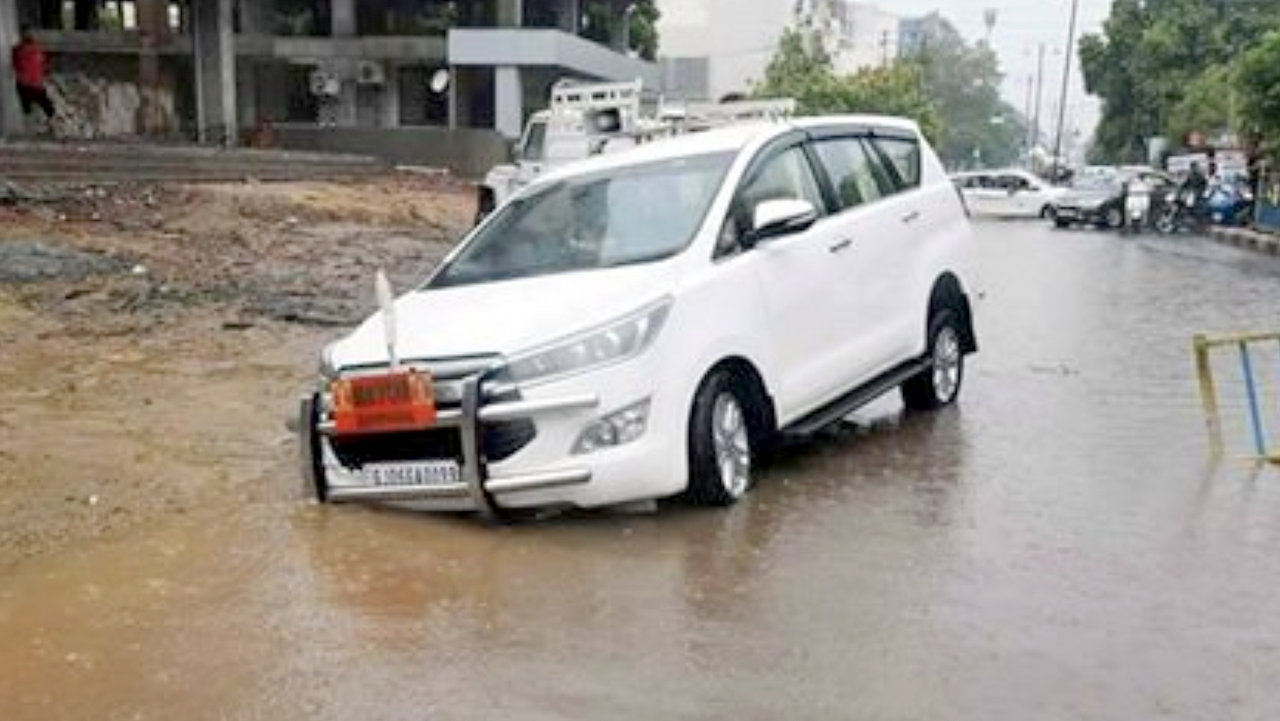 Among thousands of road users inconvenienced was the city's Mayor, Dr Jigisha Seth. Her official issue white Toyota Innova despite it's road proven drive-ability gave up. With her car stuck after part of the road caved in following heavy rains, the mayor's team did give the contractor a public dressing down. And while the concerned personnel reached the appease those on office, question remains, how do you fix any part of the road in the face of incessant rain, submerged potholes, and no machinery to drain the roads dry of waterlogging.
So, on a scale of 1-10, we're guessing Baroda smart city ain't feeling very smart this week. The road has in fact proven to be a great leveller this one time. This land is your land, and this land is my land.