Published by Aneesh Raj on ur Facebook Page Timeline.
I would like to share one of the worst experience i had with our own ksrtc. I had to rush my native for an emergency on the day before vishu. I did a random search in the kerala, karnata srtc websites and as usual in irctc though don't have any hope there. Finally i found 4 seats available in our KSRTC Ernakulam Express, our good old green bus. I am very sad to say that it was a pathetic decision.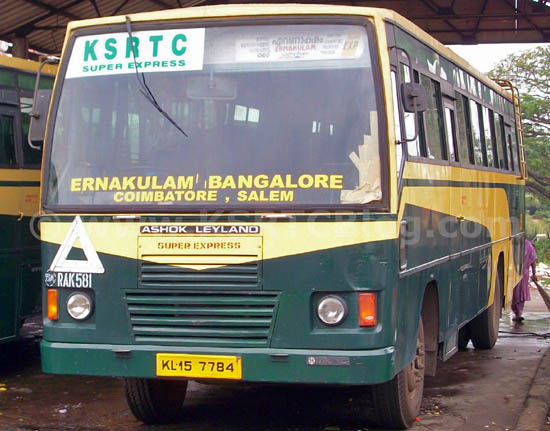 The bus was expected to come by 5:15 to e-city but arrived by 6:45PM. It was the 3+2 seating plan and i was in one of the 3 seated pair 3rd from the last row. I felt like I am placed inside a micro wave oven and the drivers were very koool in this oven so that they always tried to keep the speed less than 50km/hr 🙁 🙁 More over for every 2 hours they stop the bus for Drinks break !!
Hoooooo… wen it reached Selam one of the guy in the first rows lost his purse, so driver announced that we will commence the journey once the purse is back !! After a long search, that bugger passenger with the worst smile on his face "Hey, its okay we can start now my purse is here in my bag".. I felt this is one of the bad day in my life..
Again after 2 hours another issue came up. A guy sitting near to a beauty stood up and kicked the man behind the seat over his face. He claimed that the passenger in the behind seat touched his Girl !! Horrible, again 1 hour drinks break to summaries and solve the issue. Bus reached Coimbatore some how, now here it is.. People started rushing into the bus though its midnight and the generous conductor gave tickets to all of these guys.. Praise the lord, it was really uncomfortable to sit in a 3 seated chair side and now people started lean over our shoulders as well… Well, once the bus reached palakkad, bus seemed to be stopped like a HARTAL…. enquired about when it would start the journey. Conductor's fair reply "We are early today, lets wait for Kottarakkara and Thiruvalla Super Deluxes to pass".. Ahaaaaa, awesome !!!
I reached Ernakulam 7:15AM morning.. I felt like I am ill, yes it was… I got body pain and fever. Though I came home for an emergency with 4 days of leave, I was in bed for more than 2 days to recover…
There are lot of things to change, lot of things to improve !! Systems are easy to change but its hard for people… Hope for a better tomorrow KSRTC… kudoos…. !!