Advantages of renting a trailer for travel
Are you yet to discover the joys of using a travel trailer for your trip? One of the best and cheapest ways to ensure you have an amazing experience while on vacation. Imagine the thrilling open road experience, sense of freedom and outright exploration without losing comfort in your adventure. Whether you're on a family getaway or road trip with your friends, recreational vehicles (RVs) are the way to go. In this article, we'll have a quick look at the advantages of renting camping trailers, which are part of the considerations to make when choosing the best camper trailer.
1. Enjoy something different.
Traveling in motorhomes is a whole, new experience to many people. In fact, most of us have been used to spending their nights in hotels during vacations. RV rentals give you a different experience- having the freedom to pack on the mountain road and have your lunch, or waking up to a quiet campsite space without disturbances. A motorhome brings you the much-needed peace of mind during your trip.
2. Convenient access to home amenities.
A camping trailer can be described as a "home on wheels." In fact, newer models are incredibly spacious and luxurious- full kitchens, comfortable sleeping areas, Wi-Fi, entertainments systems, and plenty of room to relax. They have no luggage restrictions, allowing you to pack extras like sporting equipment, board games, or even a small barbeque. Whether it's your favorite blanket, extensive book collection, or the family dog – you can customize your RV with all the amenities and comforts you're used to at home.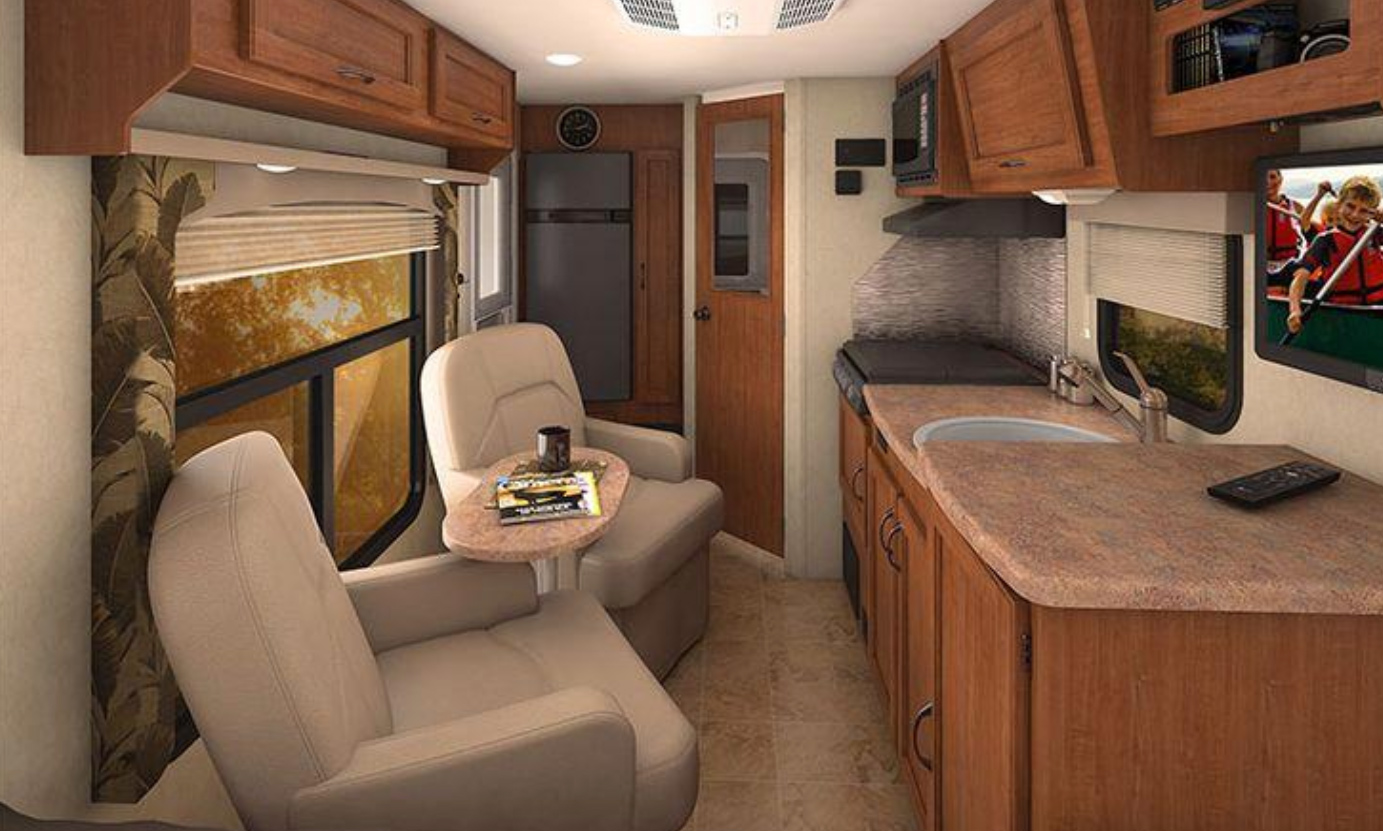 3. Unparalleled flexibility.
If you wish to have the most flexible vacation, then RV travel is the best choice. It doesn't matter if you're on a group trip or romantic escapade with your fiancée- a motorhome offers complete freedom. You can stop wherever you wish at any time, shorten or extend your stay in a particular location and change your destination anytime. Again, you do not have to stress out because of traffic and crowds on a race day.
4. Save Money
Renting a camping trailer means saving money. It is an economical option; cutting down on accommodation and transportation costs. A full-service RV charges between $20 and $40 for an overnight stay- a considerably lesser price compared to most hotels. Additionally, it is possible to feed your family of four on groceries worth $150 per week, as opposed to the $100 spent on restaurant meals per day. Although you spend more on gas during your RV trips, the final savings are substantial and offset the cost. Renting an RV for your vacation lowers your expenses down to 75 percent.
5. Easy Packing and Unpacking
How many suitcases do you carry during your summer vacations? Most of us, especially those with families, often pack three or more suitcases when going on a trip. The real downer is when you have to pack and unpack, then pack and unpack again when you make stopovers in multiple cities, towns or resorts. Why not rent a small travel trailer or campervan? You will have the freedom to stash your belongings and forget about it till you're back home. It's this easy.
6. Opportunity to Unplug
Electronic devices have become an integral part of the modern lifestyle. However, renting a camping trailer for your vacation will not only help you minimize distractions from these gadgets but also unplug from the internet. It's time you forget about the classroom environment and let blue bird essay experts help you complete your college assignments and projects. Adopt a simpler mode of living in your recreational vehicle and minimize disturbances to achieve that wonderful sense of relaxation during your trip.
7. Spend time in the outdoors
The best travel trailers will give you more options for exploring. The world- peaceful national parks-become your backyard when you rent an RV. Spending your night in a generic hotel room seems fine, but imagine missing the breathtaking scenic view as the sun rises above the Rocky Mountains. Motorhomes give you a better close-up view of the mountains, forests, lakes, beaches, and wildlife. You get to relax in the fresh air and enjoy sports like hiking, cycling, fishing, and kayaking.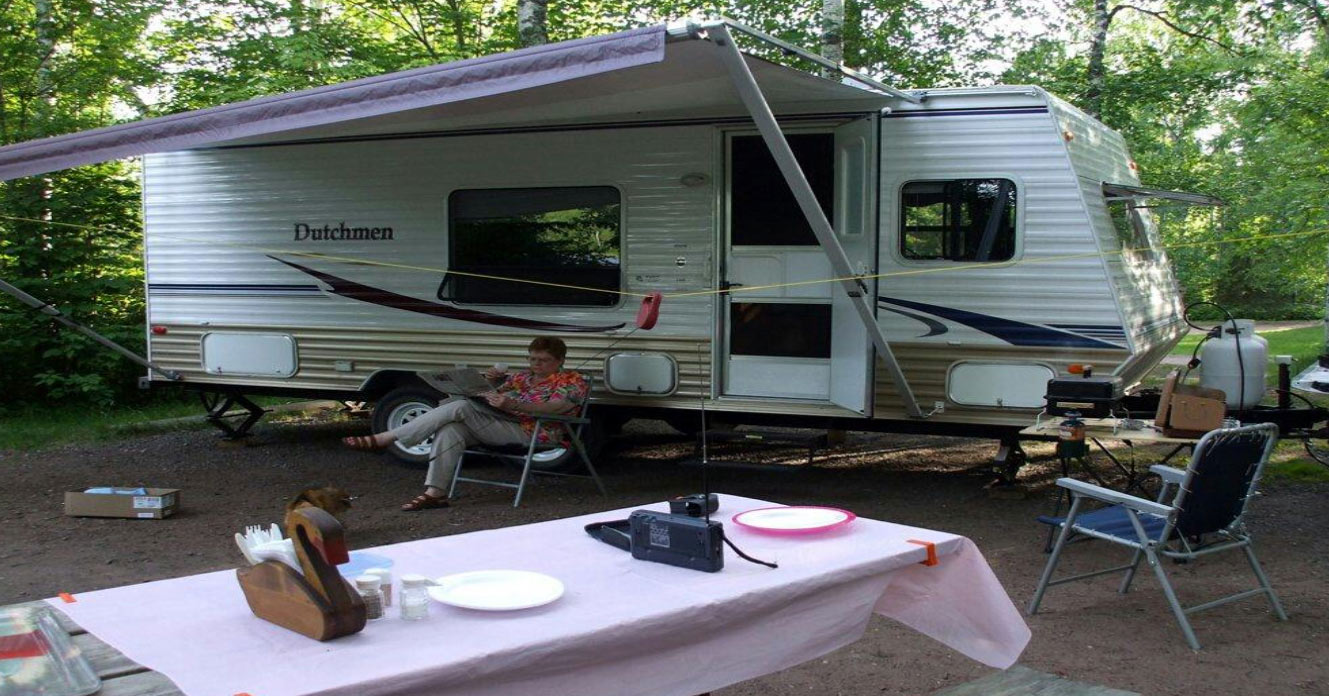 8. Family Bonding and Camaraderie
Vacations and family trips are a great way to unite as parents and children spend a good time together. Owning a travel trailer or renting one will ensure you make the most out of your vacation; engage in family activities during daytime and tell stories around a campfire next to your motorhome at night. Additionally, RV parks are some of the best places to create friendships. You can interact, play games or engage in other forms of entertainment at night. Such camaraderie and chumminess wouldn't be possible in a hotel room.
Before renting a travel trailer, it is important that you understand the available classes of recreational vehicles. That way, you can be sure to get the perfect camping trailer rental for your needs.